Elsie Reford would anxiously await the arrival of her seed package orders during Montreal's dreary winter months. These precious parcels would arrive with the promise of future exotic plants from around the globe. Elsie would store the packets until spring when she and her husband Robert Wilson Reford would head to their home on Quebec's remote Gaspé Peninsula.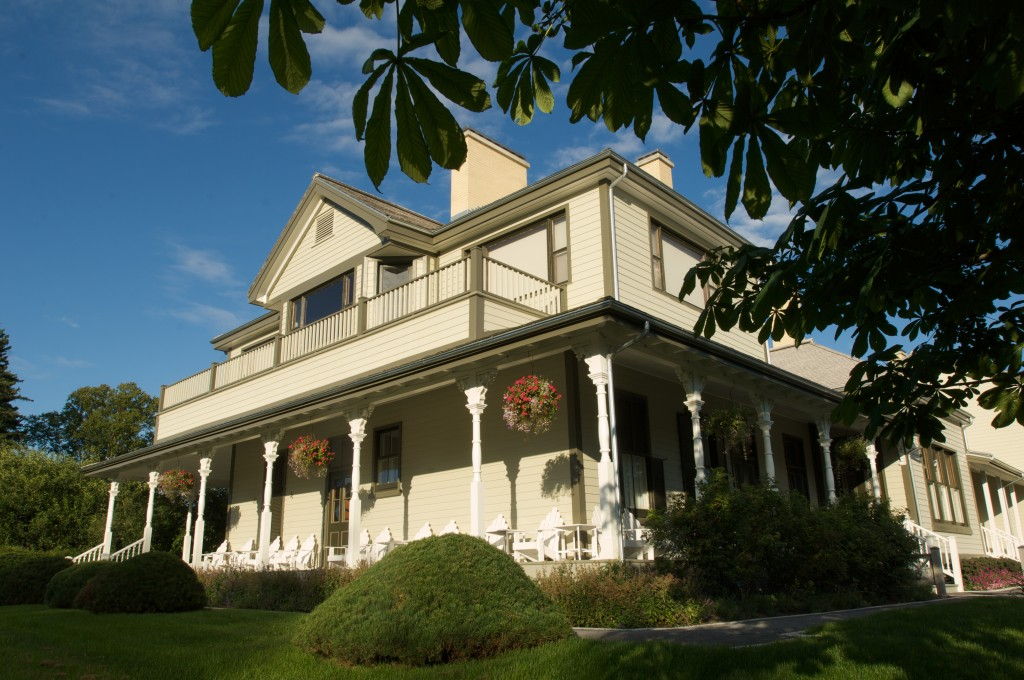 It was here at Métis-sur-Mer, at the 'meeting point' of the Mitis and the St. Lawrence Rivers that Elsie would spend her summers fishing for salmon and planting a private ornamental garden. Their home at Grand-Métis was known in those days as Villa Reford. However, it was originally built in 1887 for Sir George Stephen, the Scottish national who settled in Montreal and became known for his creative vision behind the coast-to-coast Canadian Pacific Railway and some of the grandest hotels in Canada (you can read a previous post here). Sir Stephen was Elsie's uncle he gifted the property to her in 1918.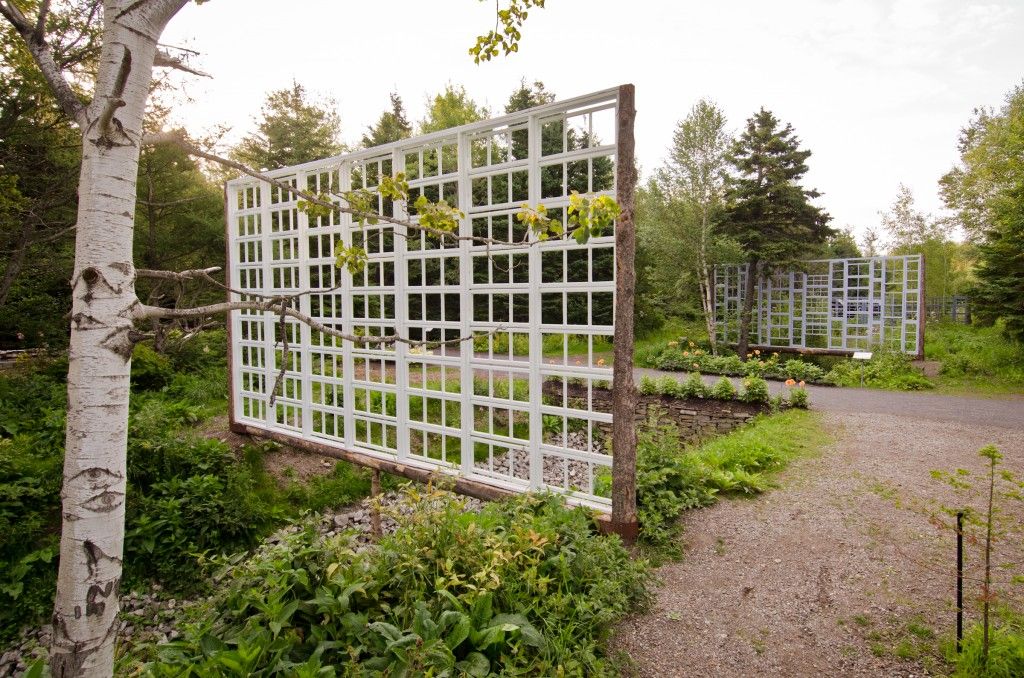 The estate included a house, Estevan Lodge and roughly 1000-acres of land. In 1926, Elsie and her photographer husband expanded the home to suit their summertime hobbies. Elsie's passion was the garden; despite her lack of training she was a pioneer designing and planting flowerbeds each summer for 30 years. In her mind, the garden was never quite finished.
"Lilacs were marvelous, azaleas very brilliant but I sometimes wonder if the sweeps of blue poppies are not the most satisfying, for apart from their great beauty they outlast everything else for length of time of flowering. They have now been giving much delight for almost a month." Elsie Reford, July 13, 1954
Elsie's garden is now known as les Jardins de Métis/Reford Gardens a 200-acre park that is open to the public from June to the end of September each year. Villa Reford has been restored and returned to its original name Estevan Lodge. Standing on the wrap around deck, visitors can soak in the elevated view of the waters of the Mitis River joining the ferocious St Lawrence. Inside the lodge, there is a café where you can eat in the original dining room and temporary educational exhibits to explore.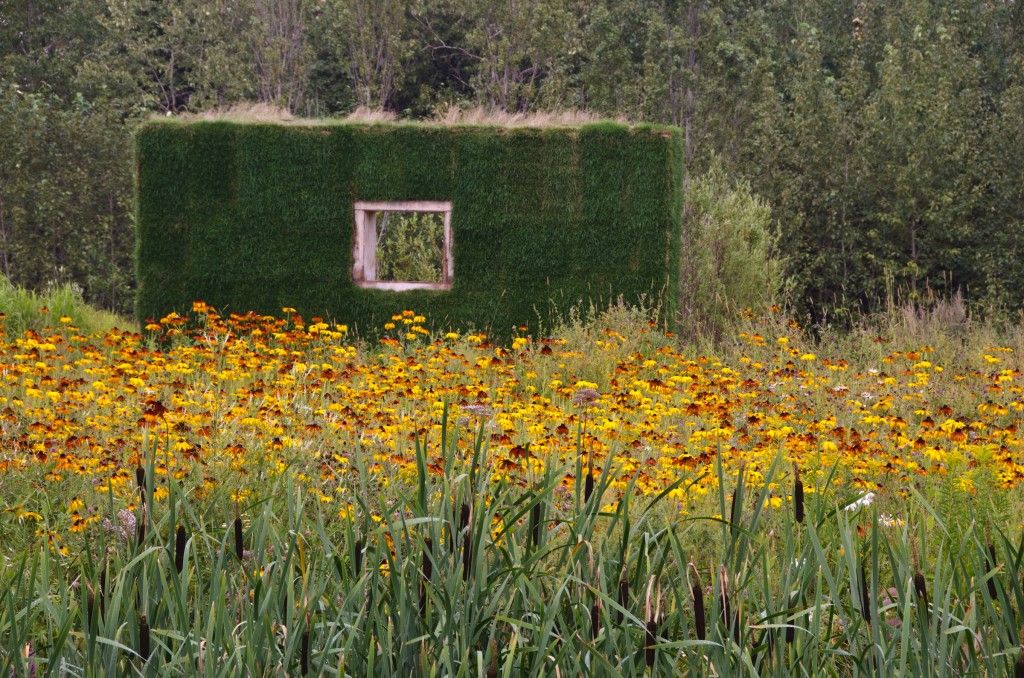 Les Jardins de Métis was awarded Garden of the Year at the 2014 Canadian Garden Tourism Awards a recognition of this parks' contribution to the substantial garden tourism industry in Canada – an estimated 6 million visitors a year to public gardens.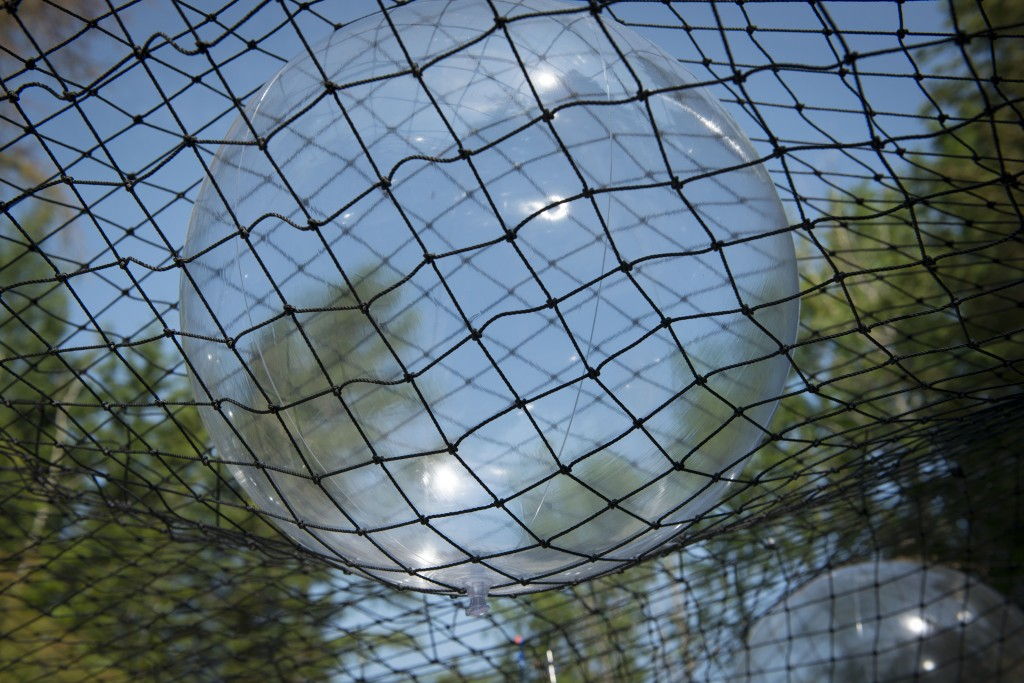 Alexander Reford is the Director of les Jardins de Métis he shared his thoughts on how the garden has evolved and continues to attract some 60,000 visitors annually. The original garden envisioned by Elsie had many sections, some named after her grandchildren and others named after the particular plants she had chosen to cultivate. One example is the exotic Blue Poppy Glade filled with Himalayan (Tibetan) blue poppy plants that Elsie Reford grew from seed in the 1930s. It is a difficult plant to cultivate, particularly on the frigid banks of the St Lawrence River.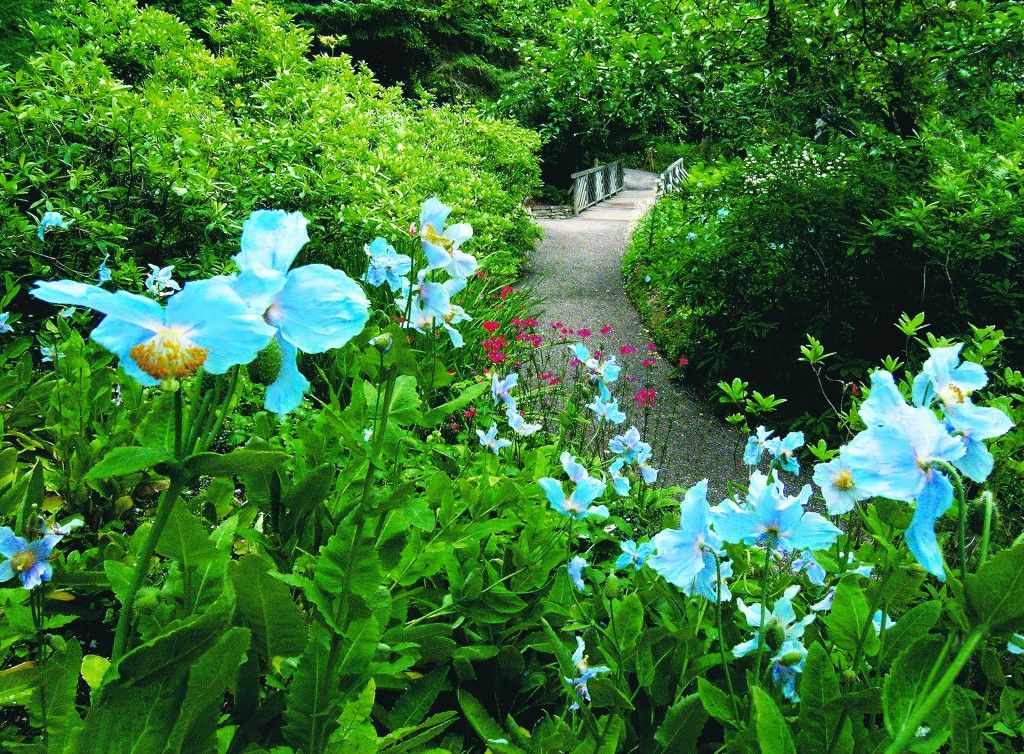 There are some 3,500 plant species at les Jardins de Métis maintained by the staff of 70 (in season) plus a large number of dedicated volunteers who help to ensure the gardens remain accessible and approachable. In order to attract visitors beyond simply those with "green thumbs," there is a focus on contemporary art and ecological initiatives at the gardens.
The International Garden Festival is now in its 15th year and it attracts proposals from artists and landscape architects from around the globe. From the hundreds of submissions, six are selected by a jury and invited to install their artistic-garden interpretations for that season. This year's installations include "Afterburn," "Cone Garden" and more.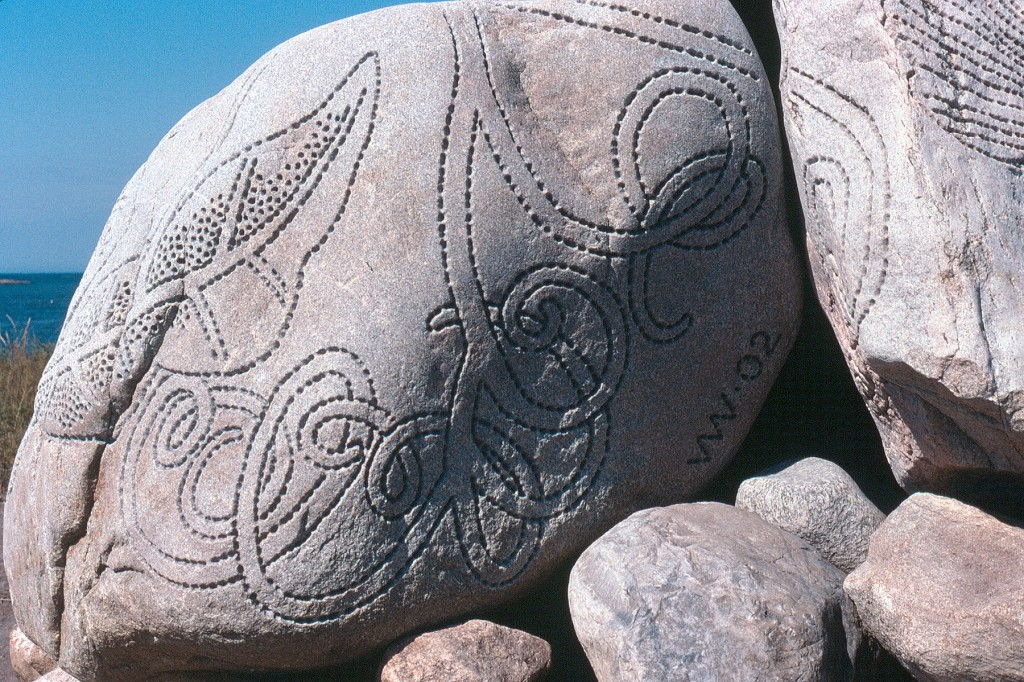 Within the permanent layout of the gardens, one can follow the flowing Contemporary Art Walk with pieces that have been hand-selected over nearly 30 years. Alexander Reford and his team have worked with the Musée régional de Rimouski to identify and commission site-specific works of art by Quebec and Canadian artists.
In the spirit of Elsie and Robert Reford's respect for, the natural environment les Jardins de Métis has a strong focus on increasing awareness of the impact we have on our surroundings. One such initiative is an eco-friendly residence "Greenest House on the lower St Lawrence."
"The goal of the project is to display in a single home the materials, technologies and equipment that are exemplary in having minimal impact on the environment."
Nutmeg hopes that the photos might convince you to join the garden lovers who already know that Jardins de Métis/Reford Gardens is a unique combination of art, history, flowers and a passion for the natural setting.
Image Credits: Published with the permission of Jardins de Métis/Reford Gardens. (1) Estevan Lodge © 2008, Robert Baronet (2) A Ditch With A View 2014, 2013, 2012, 2011 by Ken Smith © 2011, Louise Tanguay (3) Mirror mirror on the floor, whats beyond the great grass wall 2011 Habitation Landscape Architecture – David Vago, Simone Marsh, Nick Brown © 2011, Louise Tanguay (4) Buoyant 2013, 2012 Laura Garófalo © 2013, Martin Bond (5) Blue Poppy Walk © 2005, Louise Tanguay (6) Contemporary Art Walk © 2007

Food Travel Tags:
Blue Poppy Glade, Canadian Garden Tourism, International Garden Festival, Jardins de Metis, Reford Gardens