According to three-time Canadian Oyster Shucking Champion Rodney T. Clark
"I thought oyster shucking was going to be the easy part!"
Timing for the grand opening of the Rodney's Oyster House in Toronto in December 1987 may have been slightly dubious, barely six weeks after the stock market crash on October 19, 1987. However, according to the man himself it was not the bottom falling out of the equity market that caused consternation, but rather the fact that the day Rodney's Oyster House opened on Adelaide Street was the same day the Canadian Ban On Shellfish began. What could have been a bad omen did not seem to matter – Hogtown was hungry for oysters and lots of them.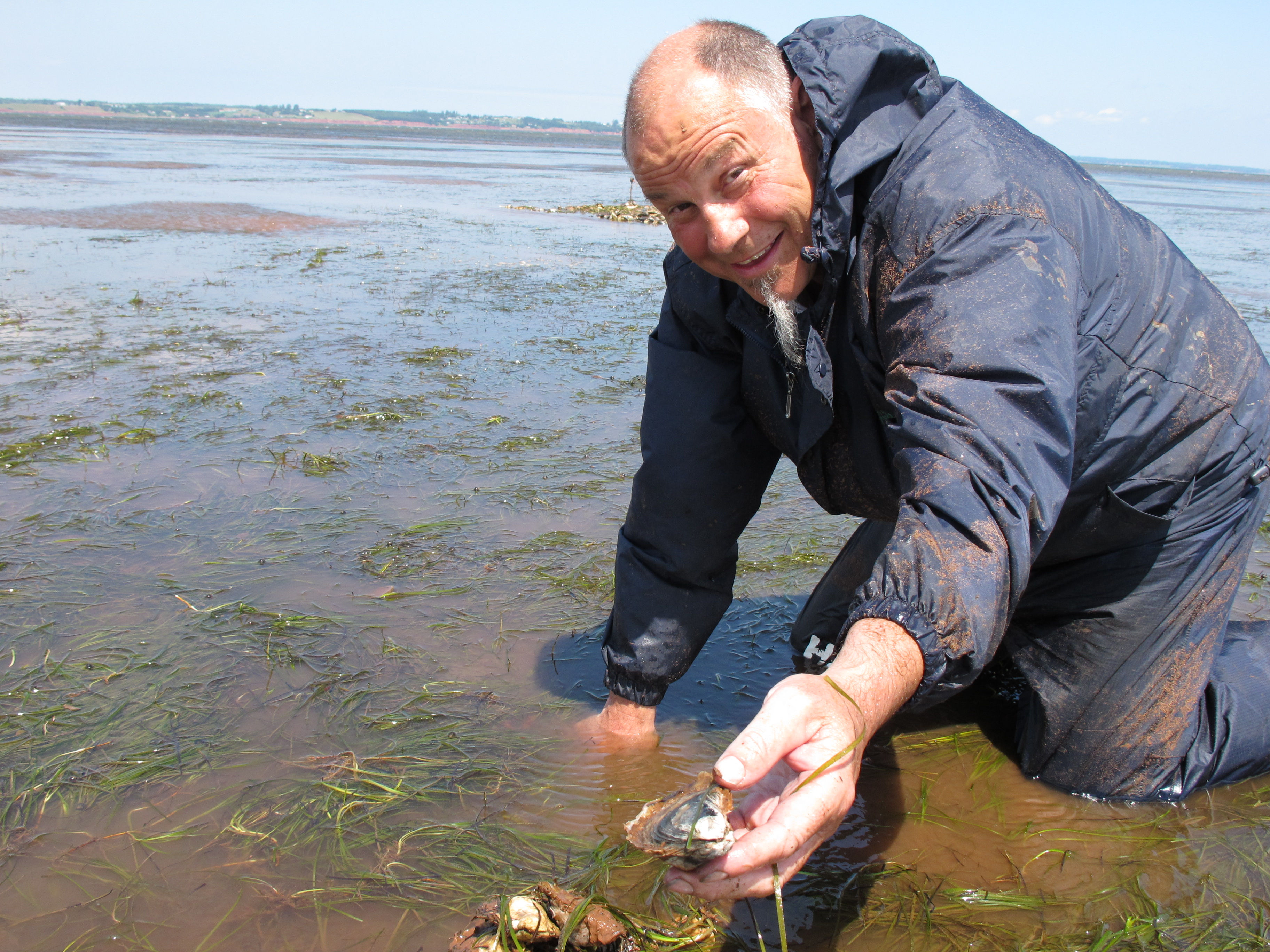 Ginger and Nutmeg were working in Toronto in that era. If you could manage to get into the bar for a cocktail, it was guaranteed you would be standing in your Bay Street blues with your 1980s shoulder-pads rubbing up against those of strangers. If, you managed to score a seat at the busy counter you had just won the Friday night lottery – Rodney's Oyster House was selling close to 1 million oysters a year by 1995.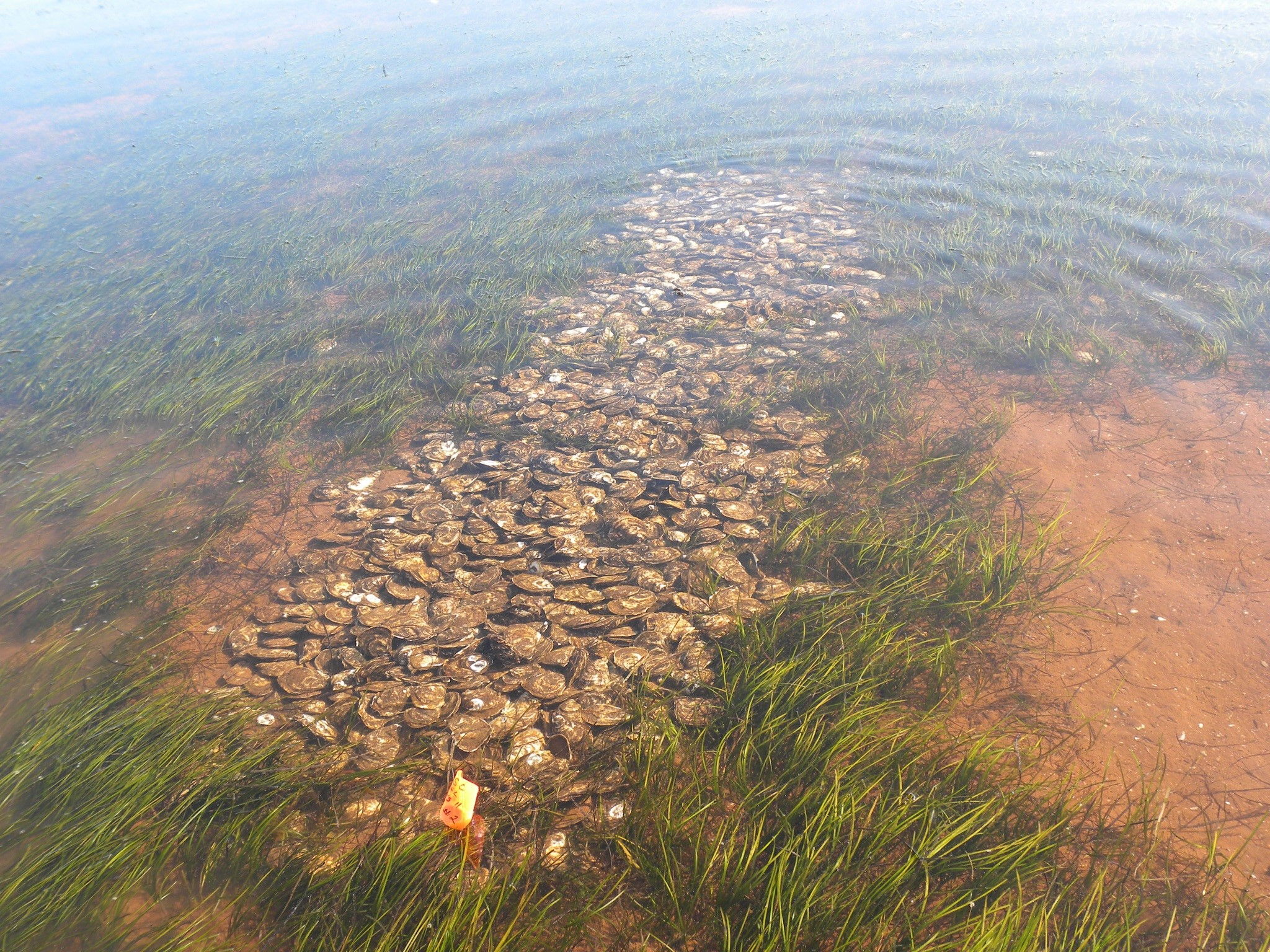 Wanted!
An Oyster Man
Rodney Clark followed the trail of that newspaper advertisement. It was not exactly the prescribed path for a student of artistic disciplines who had studied fine art at Maine's Portland School of Art followed by commercial art at Holland College in Charlottetown, Prince Edward Island (PEI). When Clark stumbled on the classified advertisement he was working in the field of commercial silk screening in Toronto and delivering oysters for his father's suppliers on weekends.
"The fact is no machine can correctly open an oyster." According to Clark, the worlds' greatest oyster shuckers, actually flow with the living mollusk into zen balance between physical force and a respectful knowledge of the oyster's anatomy.
Malcolm Gladwell's theory in his book Outliers: The Story of Success may be true in this case, as Rodney Clark has certainly hit the 10,000 hours mark for oyster shucking. He started as a boy, learning the basics from his dad. In season, each evening from September to December they would stand side-by-side in the family kitchen opening oysters. Clark went on to participate many times in the Canadian Oyster Shucking Championships in the Tyne Valley a festival that began in 1964. Rodney Clark won the title three times making him the fastest and the cleanest in all of Canada. That was not quite enough for the 'Oyster Man' in this skills game; Clark proceeded to represent Canada twice at the World Championships in Galway, Ireland winning 'Best Presentation' in 1985. Want to know how? Check out this video – How to Shuck an Oyster with Rodney and Eamon.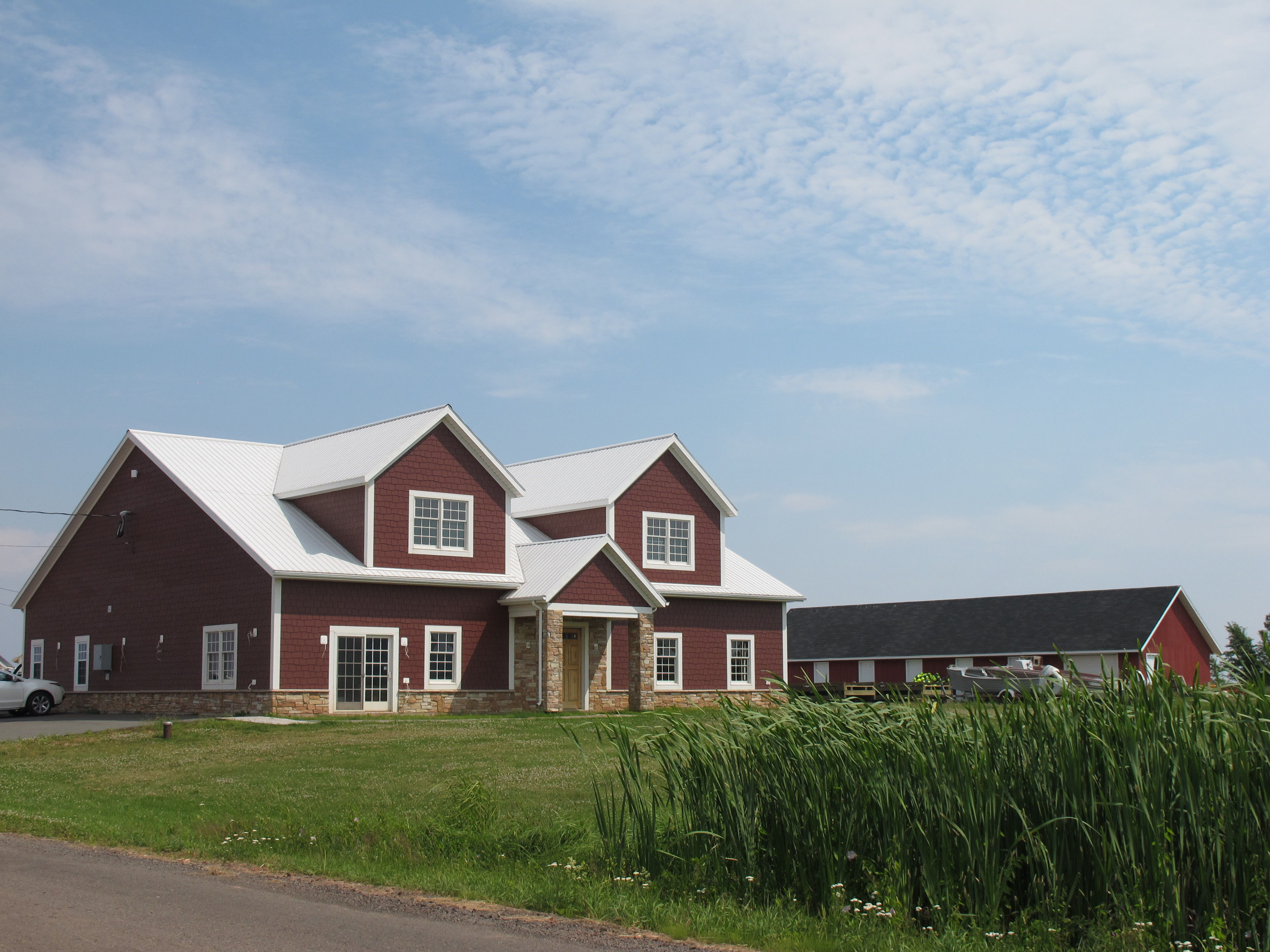 Years in the planning, Rodney's Oyster Depot launched in 2007, in Nine Mile Creek, PEI. The oyster beds are situated in protected wetlands, with the processing plant built right on the water. Dean MacEachern and a small team manage the wharf-side operation, where Crassostrea Virginica oysters are hand-harvested, raised in a sustainable fashion and classified according to grade ranging from:
• King 4"-5"
• Queen 3.5" – 4"
• Prince 3"-3.5"
• Duke 3"- 4"
• Peasant – Standard
Rodney's Oyster Depot supplies artisanal oysters to customers all over North America and of course to the Rodney's Oyster House restaurants.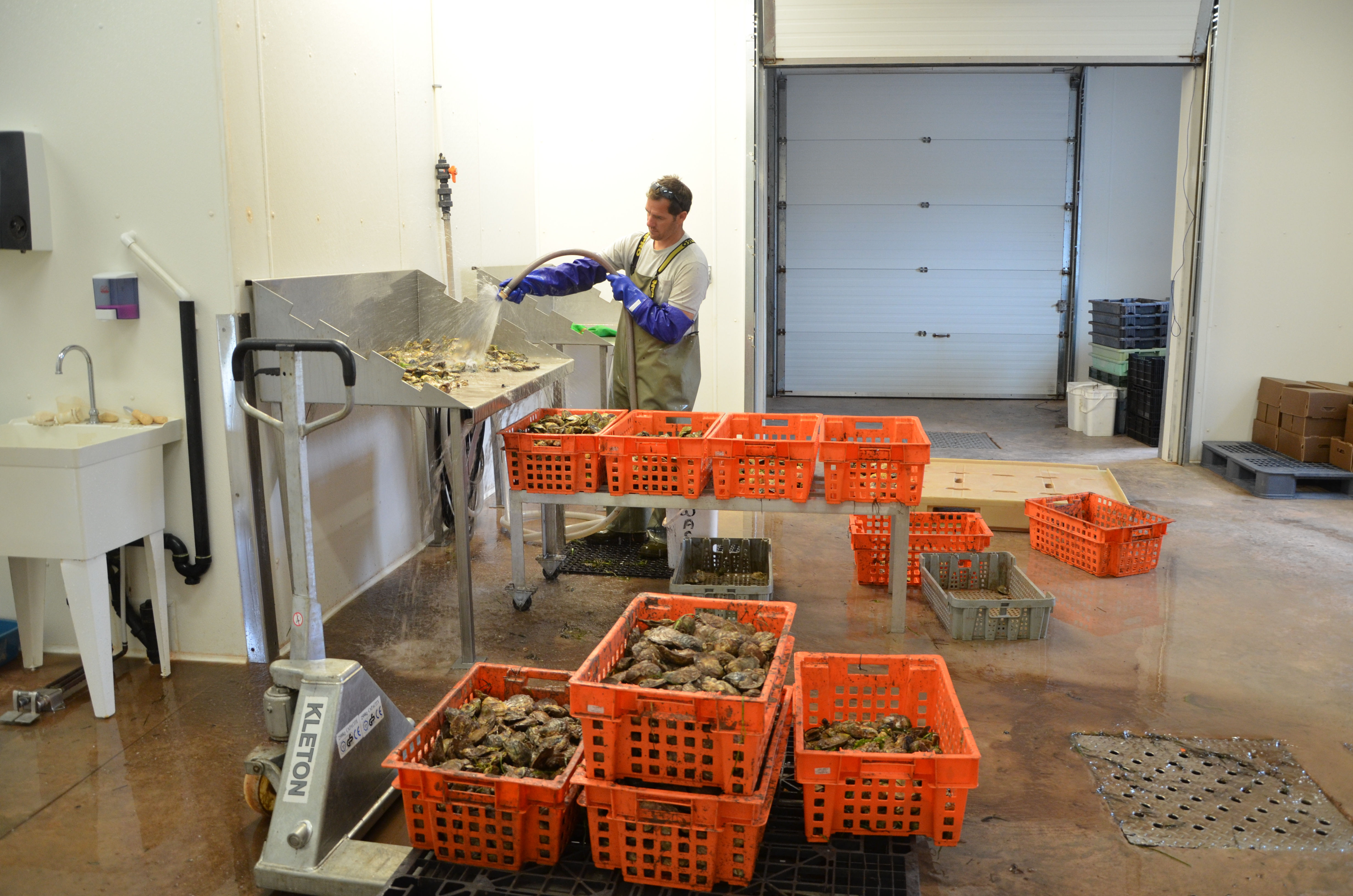 Saddle-up Calgary, it is time to add one more notch to our 'big-city' belt, Rodney's Oyster House is set to open in September 2014. Oysters, in landlocked Alberta? Remember that ocean waters once lapped today's dusty foothills during the last ice age. The ice receded some 300 million years ago leaving behind solid Alberta granite which will be carved to form the main oyster bed for the Boulder Bar. The restaurant will have four separate oyster beds, three bars, booth and table seating for roughly 330 customers. Government Wharf will provide private meeting space for anyone who wants to be serious in an oyster bar, and for those who just cannot stay Rodney's Takeout is sure to fulfill lunchtime seafood cravings.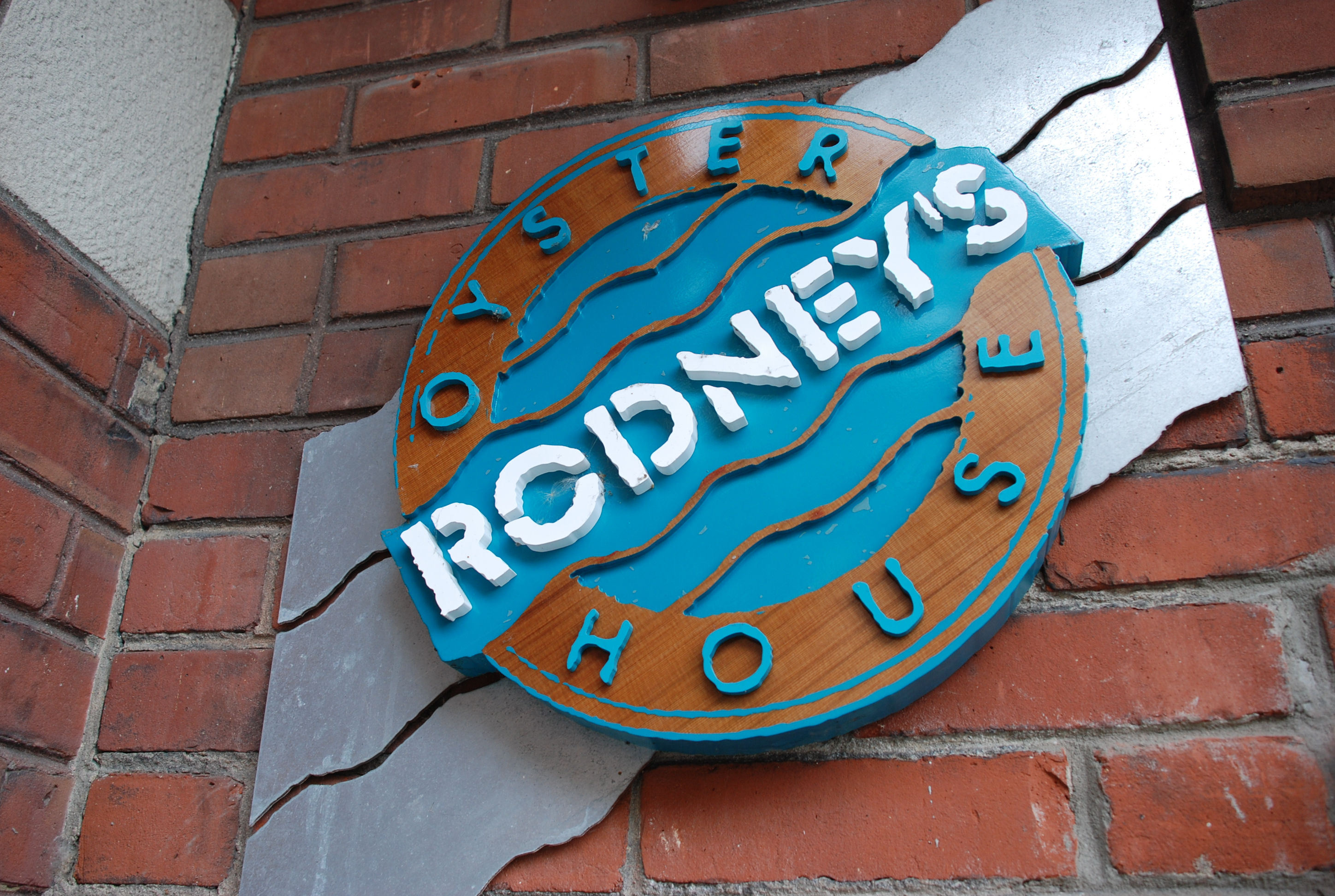 Stay tuned for details via their Facebook page and 'the Oyster Man' himself tells Nutmeg that he hopes to be invited to the opening party.
Photo Credits: With thanks to Rodney's Oyster House

Food Travel Tags:
Calgary Restaurants, Oysters