Whether you own a custom-fit, carbon fiber steed with electronic shifters or a three-gear cruiser bike with tassels, you have to admit that watching the Tour de France each July is addictive. The right to wear the maillot jaune is earned over the grueling, 21-stage race by the cyclist with the fastest overall elapsed time. The Tour de France television coverage is obviously inspirational for cyclists, but it is the panoramas along the route that make you want to book a plane ticket into Charles de Gaulle for your own France en Velo trip.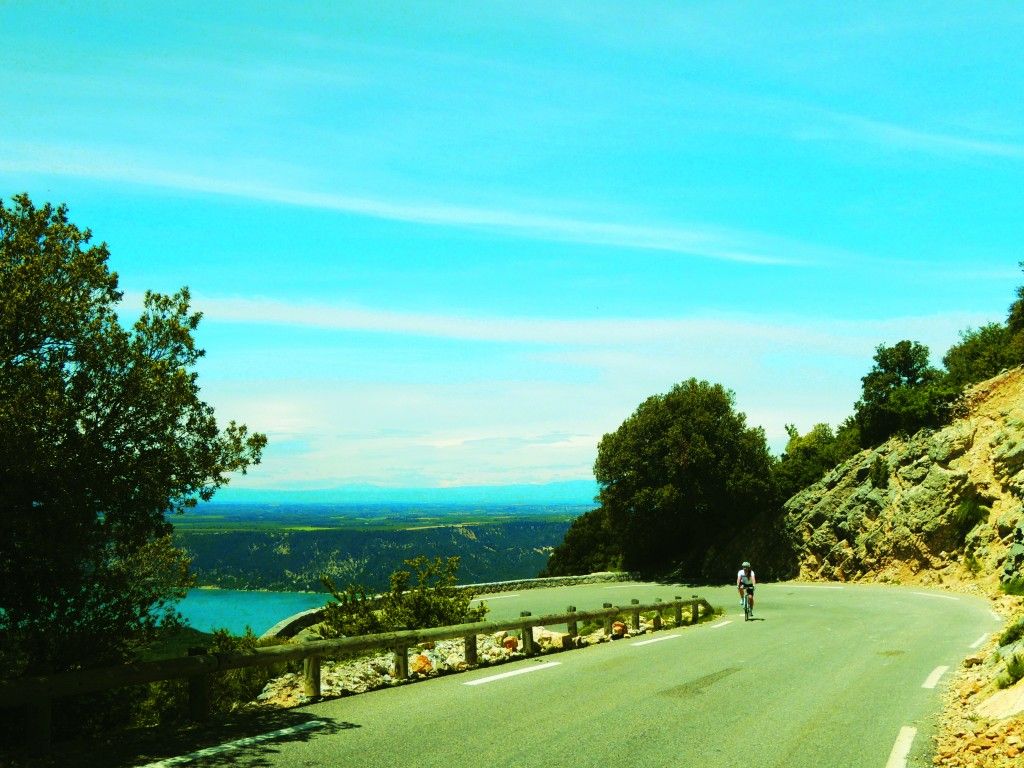 Nutmeg read about the recently published book France en Vélo – The Ultimate Cycle Journey From Channel to Med – St-Malo to Nice and she had to find out more about the background story. It helps to write from the saddle of knowledge and clearly Hannah Reynolds a competitive cyclist and Fitness Editor for Cycling Weekly, Cycling Active and Cycling Fitness magazines and John Walsh a professional guide who first started cycle touring at the age of ten are qualified.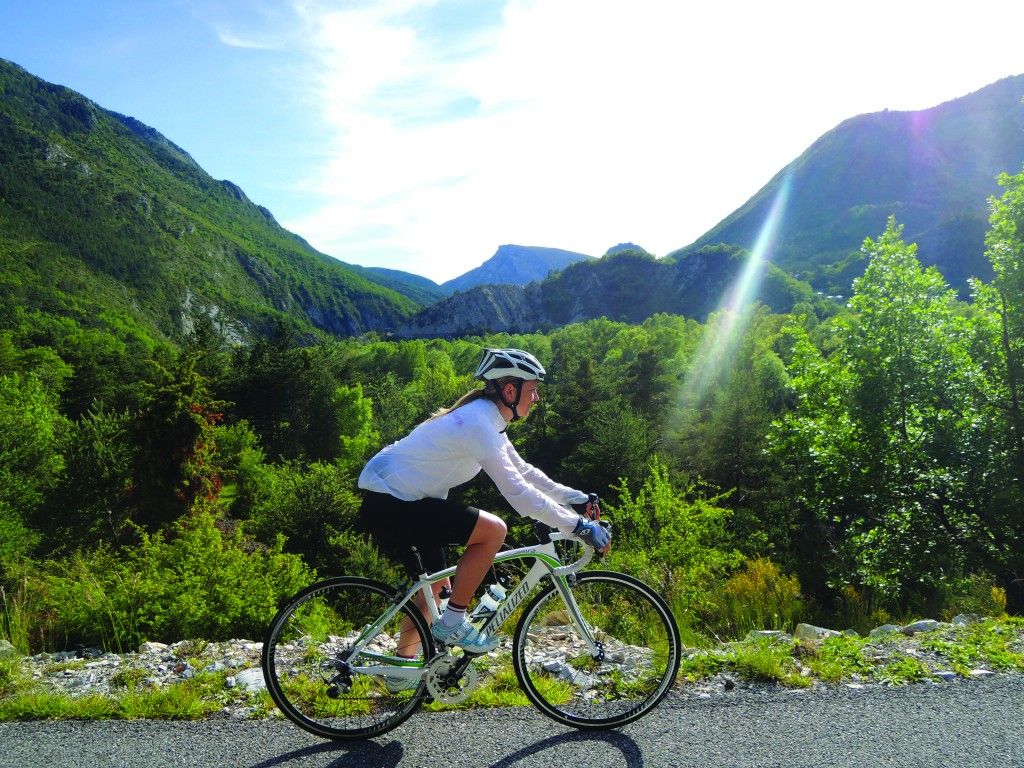 In Malcolm Gladwell terms, these two would be considered "Outliers" with their collective hours cruising on two wheels.
Hannah says that she became serious about biking while attending sports science classes the University College Chichester. It was here surrounded by prospective world-class cyclists that Hannah's cycling got a kick-start. She competed for years in all kinds of disciplines, from track to cross-country from road to 24-hour endurance and she even flirted with downhill.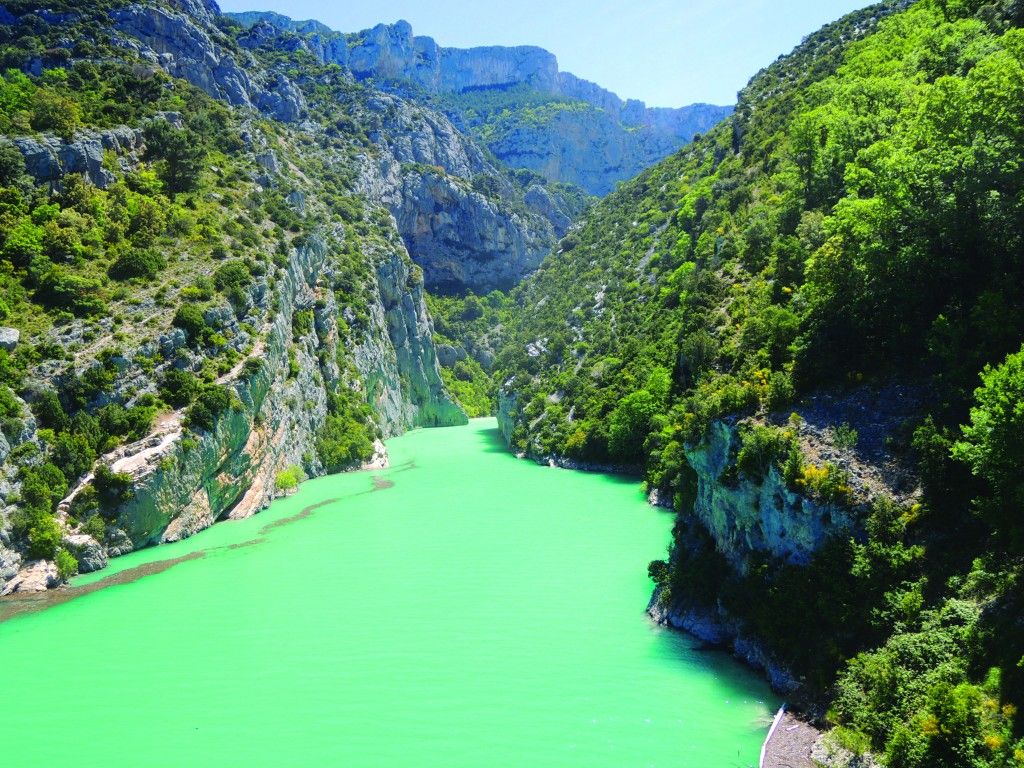 It was John's parents who encouraged him to the view of the world under pedal power. He completed the 147-mile (236 km) Coast-to-Coast route in northern England with his dad at age 10. At fourteen, he and his mother covered Glasgow to Inverness, an 182-mile (293 km). Since that time, he has guided all over the world including the world's most-dangerous road in Bolivia.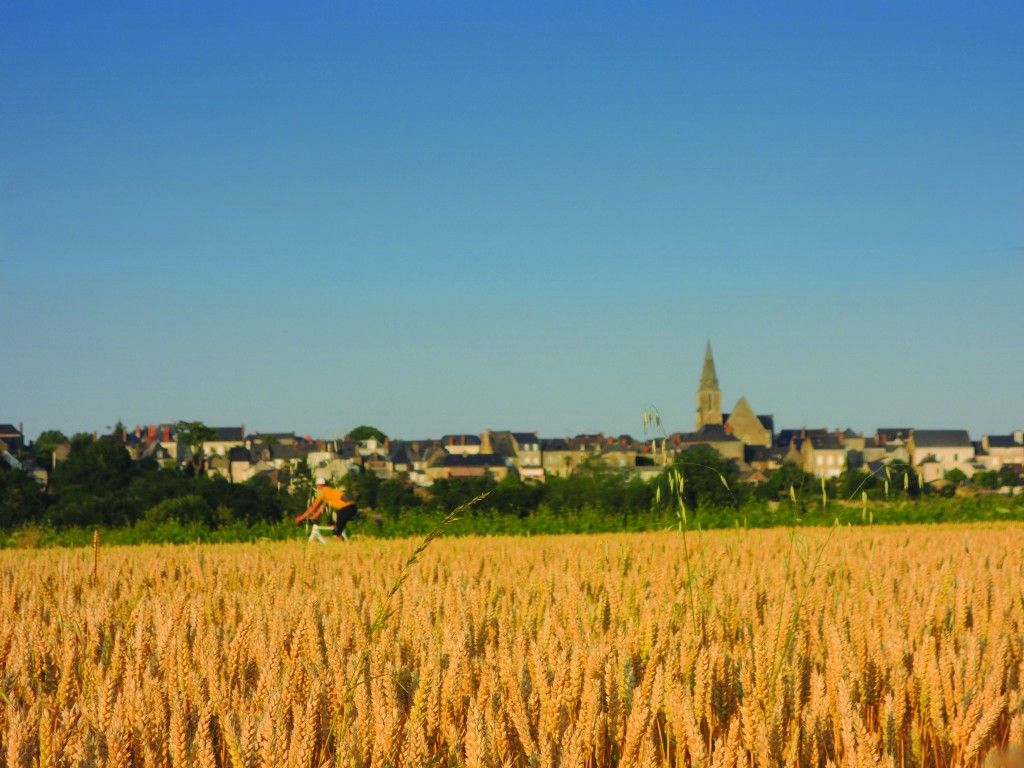 John and Hannah who still spend their summers guiding trips in France and Europe admit that a big part of the appeal of cycle touring is the camaraderie and sharing a glass or two of red wine. Thus, the idea of a self-guided journey spawned, building upon a 950-mile trip from St Malo to Nice that John had previously designed for Skedaddle. As Hannah explained, there are many ways to cross France. Several different routes will take you from the Channel to the Med, but simply drawing a line across a map is no guarantee that you will be on the most beautiful or interesting of rides.
France en Velo is based on the concept of "chemin des escoliers" – the meandering path the children take to avoid getting to school too quickly. It is not a direct route to Nice, but rather a journey through stunning French landscapes. The book captures a tour that offers up a sense of the place you are travelling through and a chance for riders to discover things that they may not have otherwise.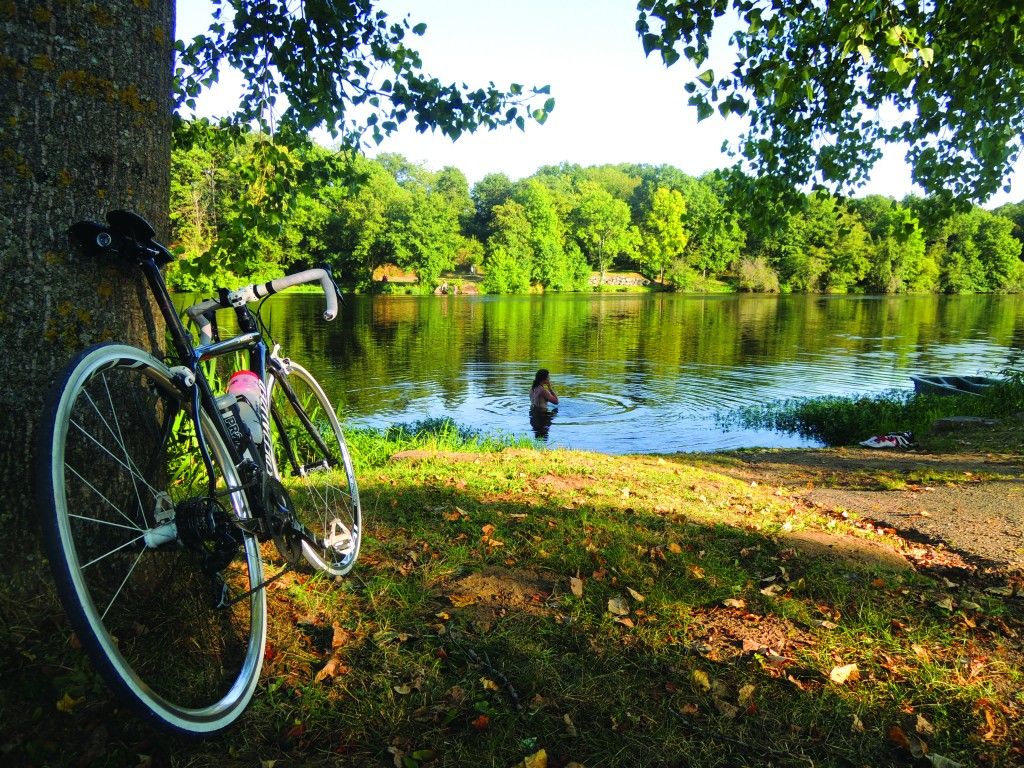 In practical terms this is a guidebook, in actual fact it is beautiful enough to claim bragging rights on your coffee table. Each section is illustrated with photographs of the stage and detailed route instructions, but also includes plenty of information about the area with bits of history, points of interest, local foods and some geology.
France en Velo provides the reader (cyclist) the building blocks from which to create his or her own itinerary. There are 32 individual stages of between 19 and 48 miles (30 to 77 km). Each section includes a map, three choices of accommodation, a restaurant, somewhere to get supplies and suggestions on where to go for a drink or swim. There are also set itineraries for 10-day, 14-day and 21-day trips. For those with limited holiday time 'Regional Discovery Holidays' allow you to complete the whole route over a series of shorter trips.
Hannah and John pitched their concept for France en Velo to Wild Things Publishing and one very intense year later it is now for sale. Hannah explained that during the 12-month period there were countless research trips where they rode and re-rode routes, drove miles and miles, took copious notes and hundreds of photos. Much of the content was written sur place in France as the words and details flowed more easily with a fresh pain au chocolate and coffee.
France en Velo has been designed to suit every type of rider. You could blast your way from one end of the country in 10 days or take your time and explore more slowly. Hannah says it will have particular appeal to those looking for a new challenge like those who have already undertaken a long distance ride such as John o'Groats to Lands End (Lejog) 874 miles (1,407 km). According to Hannah, France en Velo is "Lejog with better wine, better food and better weather!"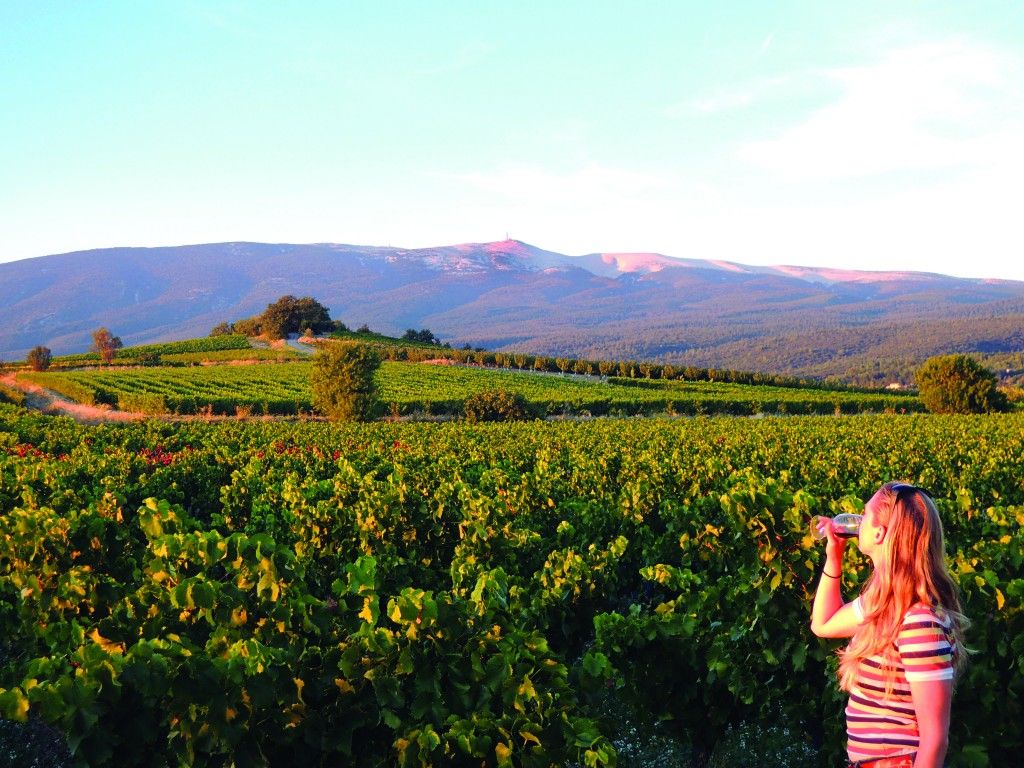 Whether you are a cyclist or an armchair traveler, the France en Velo descriptions and photographs might propel you towards booking a holiday to discover your own favourite ride. Hannah's is the ride out of the market square in Sault toward Banon is beautiful with glimpses of Mont Ventoux above the lavender fields. John's is the Gorge de la Nesque between Villes-sur-Auzon and Sault for its dramatic scenery and relative calm.
Are you ready to pull on your bike shorts?…send Nutmeg a comment

For Ginger and Nutmeg readers only, France en Vélo – The Ultimate Cycle Journey From Channel to Med – St-Malo to Nice by Hannah Reynolds and John Walsh is available here. To get your copy for a special introductory price of £13.59, saving 20% off the RRP, enter code SMNGN at the checkout, free postage and packaging to UK destinations. A fully supported 14-day version of the St Malo to Nice trip can be done with Skedaddle.
Photo Credits: All images provided by and published with permission from France en Velo – Hannah Reynolds and John Walsh

Food Travel Tags:
Bike Touring in France, Biking in Provence, France en Velo, Self Guided Biking in France