Nutmeg cannot resist creating these ABC lists for travel in a new location.  It helps her to better understand the edible bits and traditions from the area. The following is her must know essentials for Portugal.
Atlantic coastline stretches just over 900km with vertigo inducing cliffs, creamy-sand beaches and big surf. World-class athletes dedicated to the "board" gather in seaside towns like Peniche to take advantage of the waves.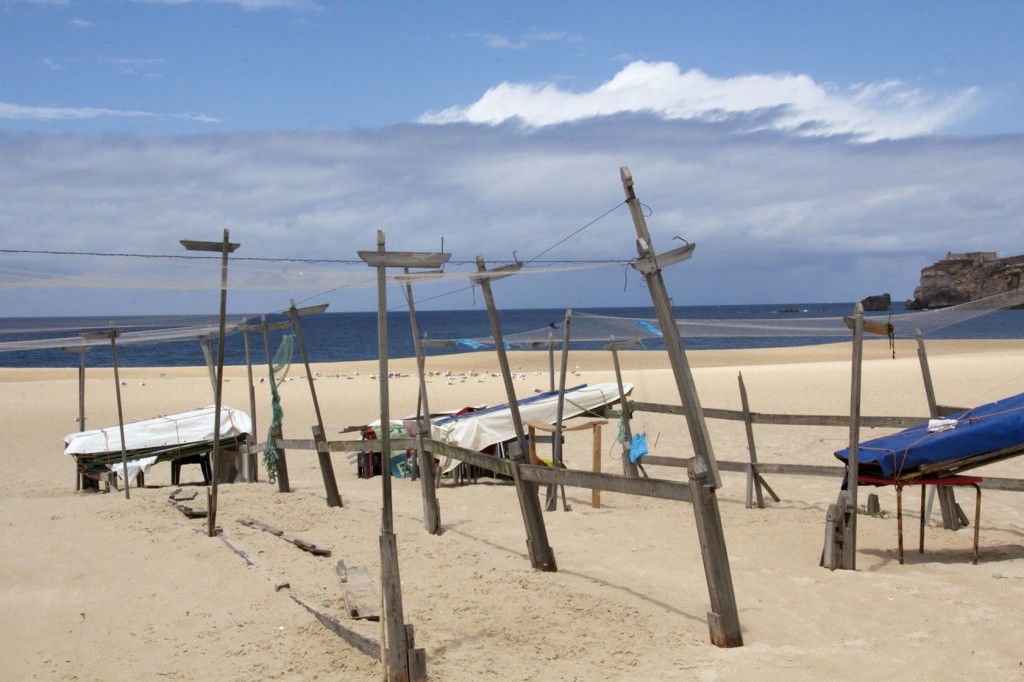 Black pork – porco preto is a Portuguese staple. The grey and black pigs graze on acorns.
Cod or bacalhau is deeply entrenched in the Portuguese national diet. Just as in Roman times the fish is dried and salted to preserve it.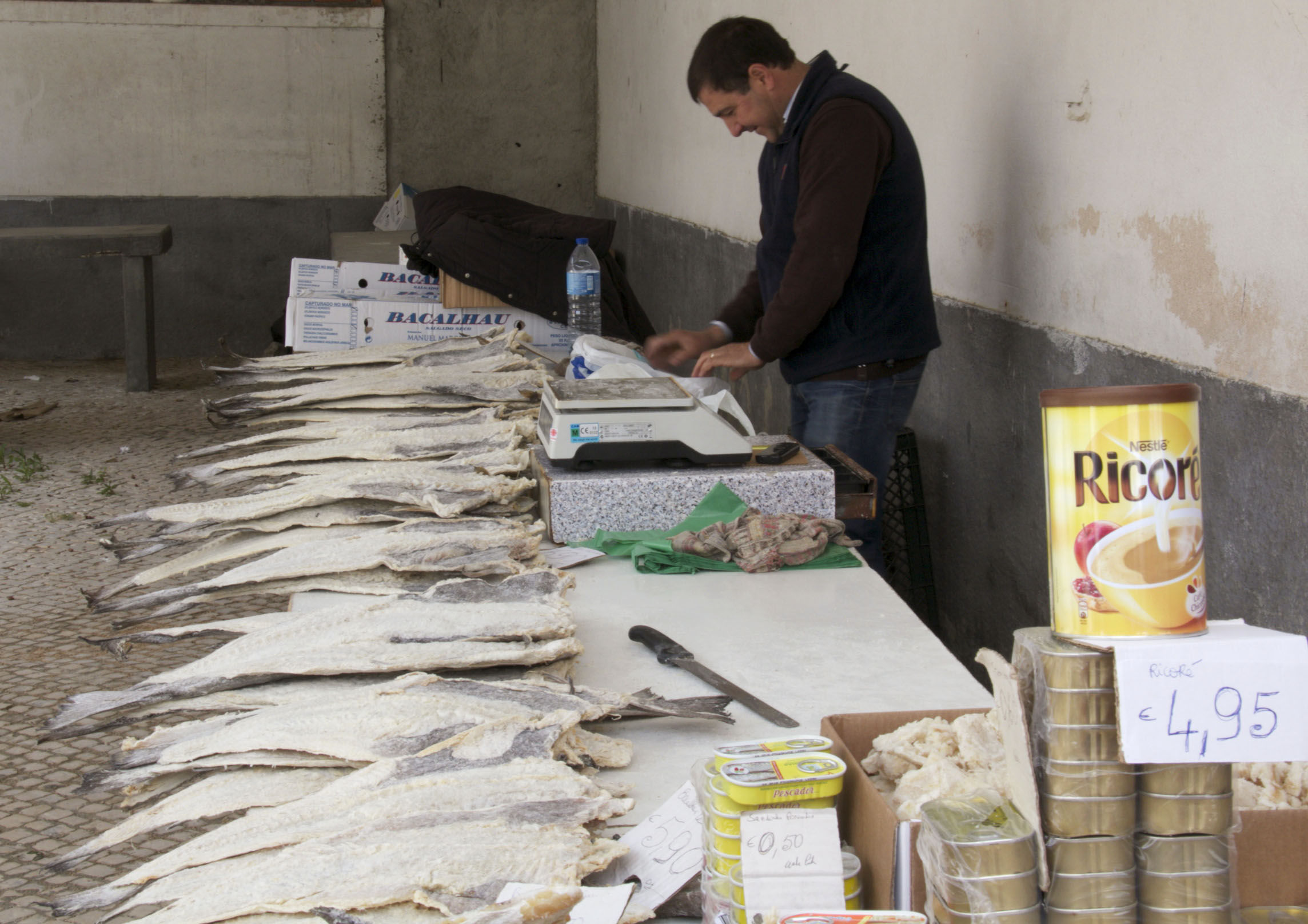 Douro River in Northern Portugal is famous for port and hearty wines. It is believed that Romans first planted grapevines on the banks of this river over 2000 years ago.
Earthquake struck disaster in Lisbon on November 1, 1755 at 9:30am just as many were at mass on All Saints Day. The estimated death toll ranges between 60-100,000 from collapsed buildings, fire and tsunami waves. A large portion of the medieval city was destroyed by the 8.5 magnitude (estimated) quake. The now pedestrian-friendly Baixa area was rebuilt in a grid a pattern following the earthquake to facilitate the trade of articles arriving into port.
Fatima is one of the world's most revered Catholic pilgrimage sites with over six million visitors per year. Many are drawn to this religious epicenter by the tale of three children who are said to have witnessed an apparition in the form of a woman 'brighter than the sun' on May 13, 1917. They were entrusted with three secrets (one of which is still not known). Whether you are a believer or not Fatima is worth a visit to behold the scale of the site – larger than St Peter's square in Rome.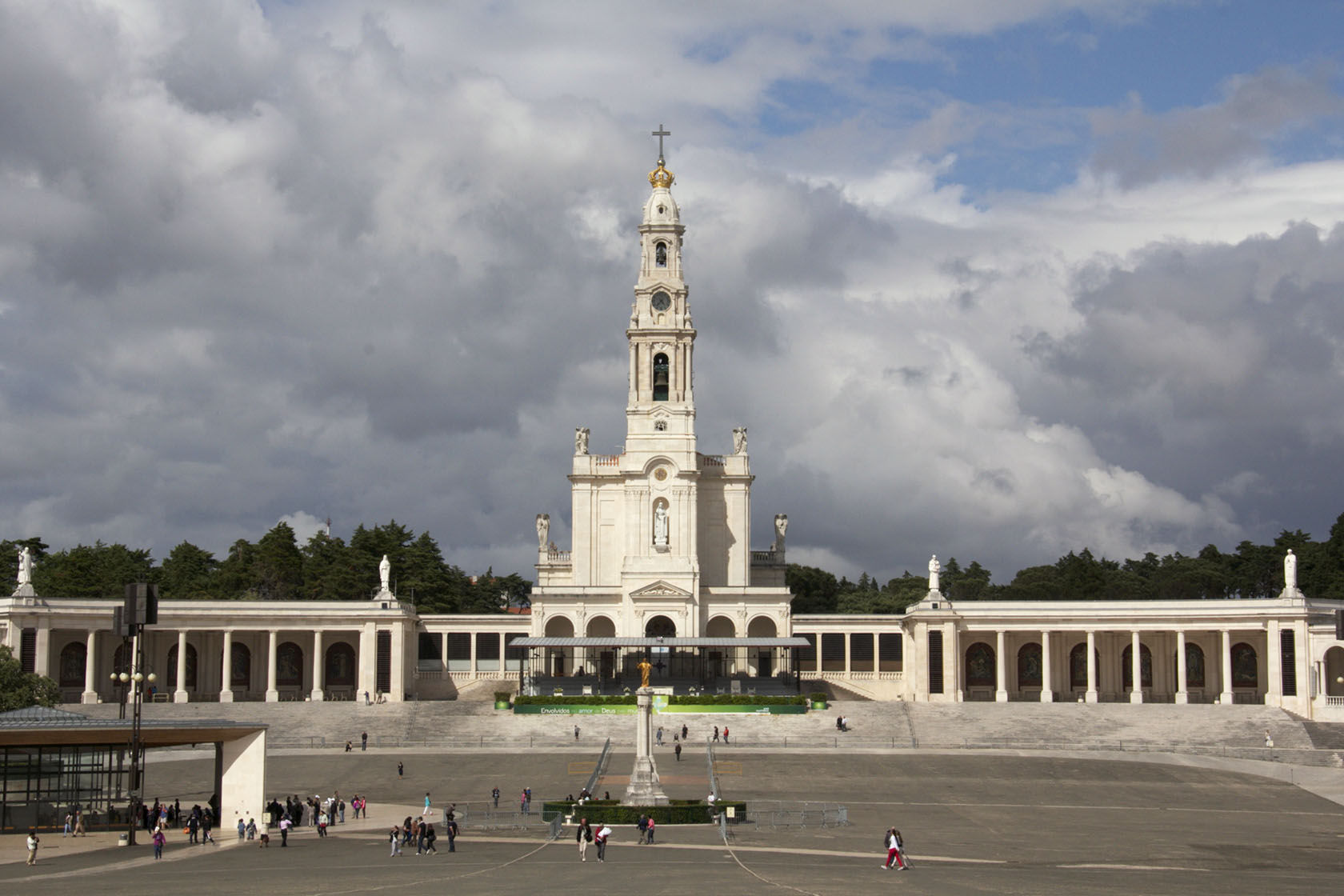 Gothic Manueline architecture is exclusive to Portugal. To describe this highly decorative style as ornate is deficient. Carved nautically themed elements adorned public buildings with highly realistic scale impressions of twisted ropes, waves, anchors and shells. Manuel O Afortunado, King of Portugal, encouraged this architectural style during his reign in the early 1500s.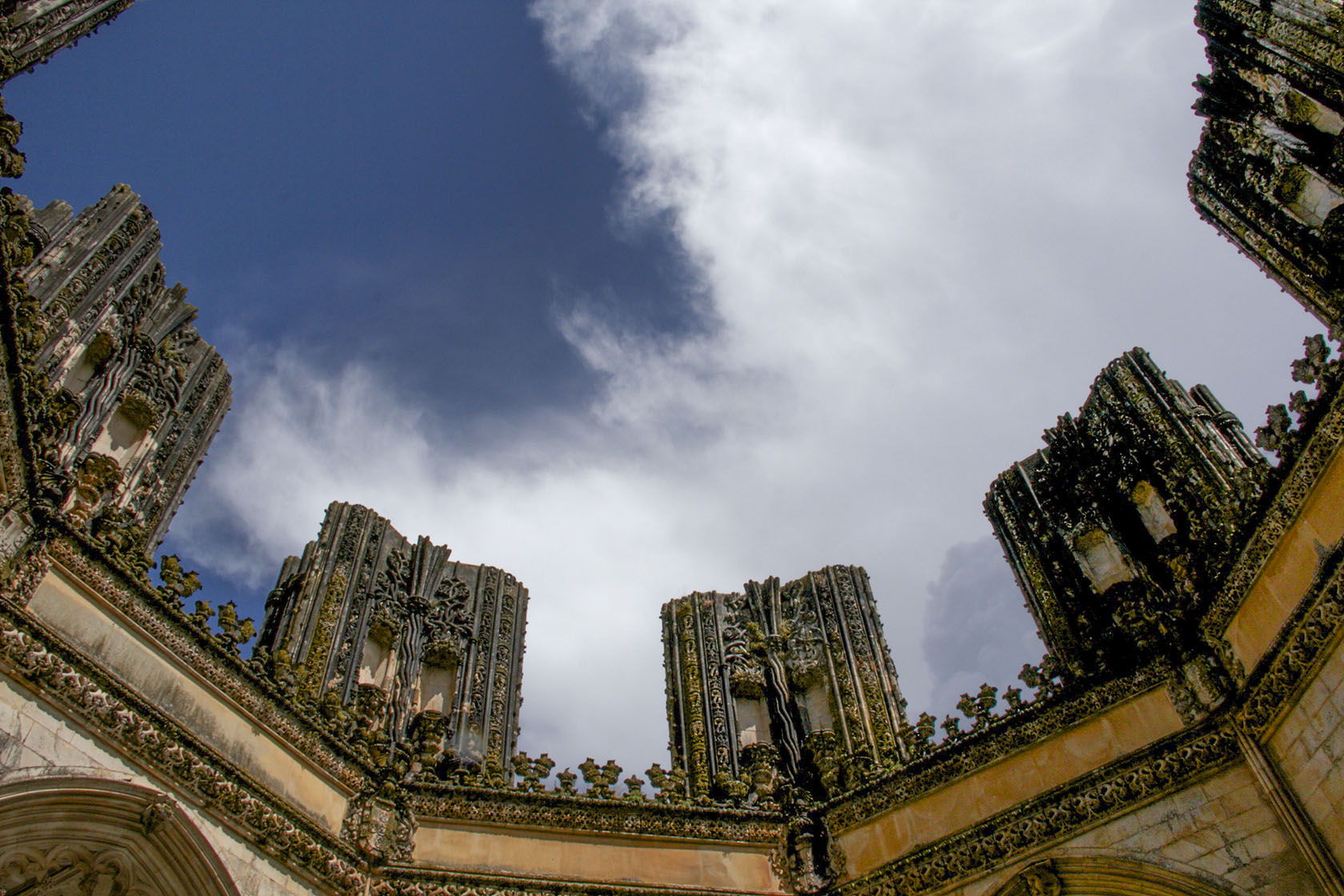 Honey is called mel in Portugal.
Iron balconies of Lisbon decorate residences and commercial strips.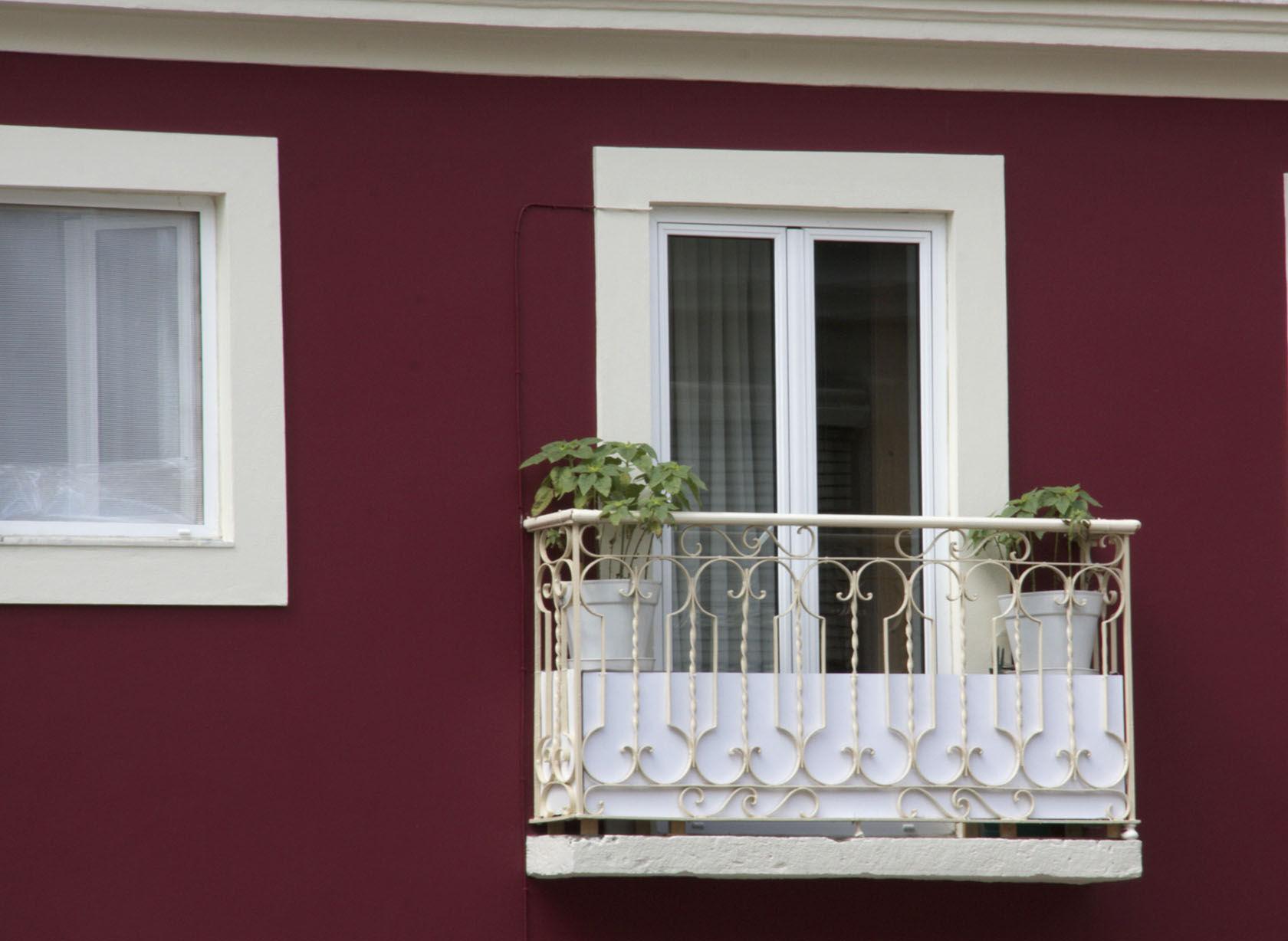 Jorge – Castelo de Sao Jorge dominates the uppermost point of one of Lisbon's hilltops. This citadel with its massive stone fortifications on the summit was an obvious defensive location during the Visigoth and Moorish eras. The castle was a royal residence until the middle of the 16th century. A must see for sweeping views of the city.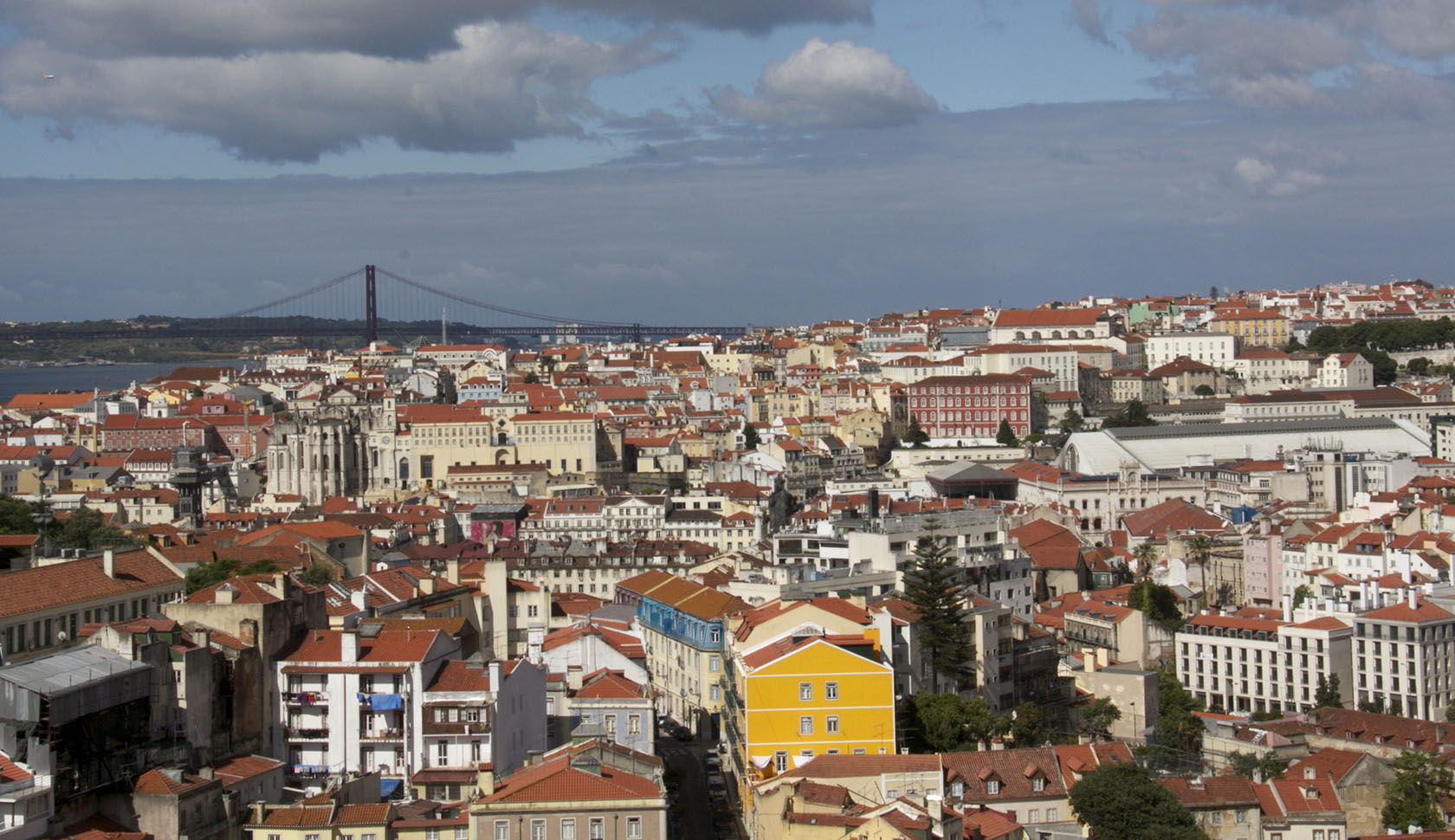 Knights Templar order was founded in 1118 and received Catholic Church endorsement in 1129. During the religious crusades, the group was revered for their military might and battle accomplishments. Their success as early financiers was encouraged for a period. However, once the crusaders lost control of the final Christian stronghold in the Hold Land (1291), the order fell out of favour. In the early 1300s the King of France (Philip IV) persecuted the Templars, many were killed although some escaped to Scotland and Portugal. The Portuguese group was renamed the Order of Christ in 1317 by King Dinis I and they continued to accumulate significant wealth in the country.
Lisbon is the only European capital on the Atlantic. Lisboa lies on the banks of the Tejo River only a few kilometres from the salty ocean surf. On wide straight avenues bordered by exclusive designer shops and punctuated by plazas and elaborate fountains, one might think you were in Paris. Almost lost in the labyrinth lanes of Alfama with wafts of exotic aromas and the sounds of fado music you are transported to Morocco. Views of the Golden Gate Bridge's "twin sister" from one of several yellow trams might have you believing that you arrived in San Francisco.

Moinhos crest countryside hilltops with their cloth sails. Some of these windmills have existed since 11th century.
Nazare was once a typical fishing village it is now a classic beach town – best to visit in the off-season.
Oleo – oil from thousands of olive trees
Pastel de nata is a sweet egg custard tart. These ubiquitous treats found in every cafe and pastry shop were once concocted by monks (and nuns) and sold as doces conventuais (convent sweets).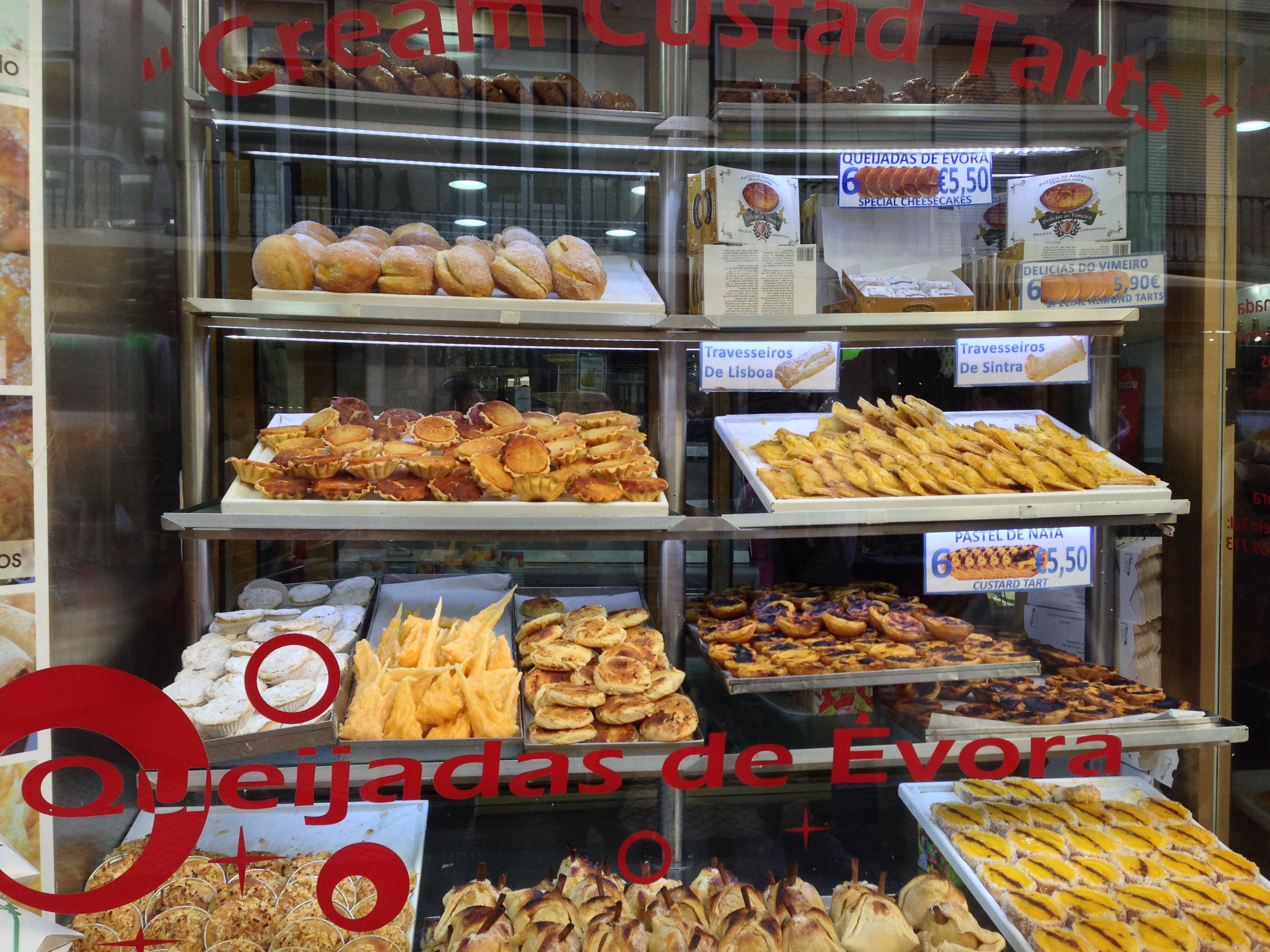 Queijo is cheese in Portuguese and it is delicious. You can find fresh goat, sheep and cow cheeses at every market.
Royalty – In 1147 with the help of the crusaders Lisbon was conquered and Afonso Henriques was made the first king of Portugal.
Sailors left the shores of Portugal in the 1400s to explore the oceans. This period has been crowned the Age of Discoveries a time when new continents were revealed to Europeans. Some of the revered names include Prince Henry the Navigator (landed in Morocco), Bartholomeu Dias (first to round the Cape of Good Hope), Ferdinand Magellan and Vasco da Gama (discovered the passage to India). In Lisbon's neighbourhood of Belem, the Monument to the Discoveries (see below) commemorates this era in Portuguese history.
Tomar's "Convent of Christ" was the former headquarters of the Knights Templar. Rooted to the rock on the hilltop five hectares of religious and military structures survey the town. Thick walls of the citadel were built for defensive purposes around a temple (the Charola). The majority of construction occurred between the 12th and 16th centuries with priceless examples of Manueline and Gothic architecture. There six cloisters in total, each one served a particular function such as the two-story laundry cloister constructed for domestic chores.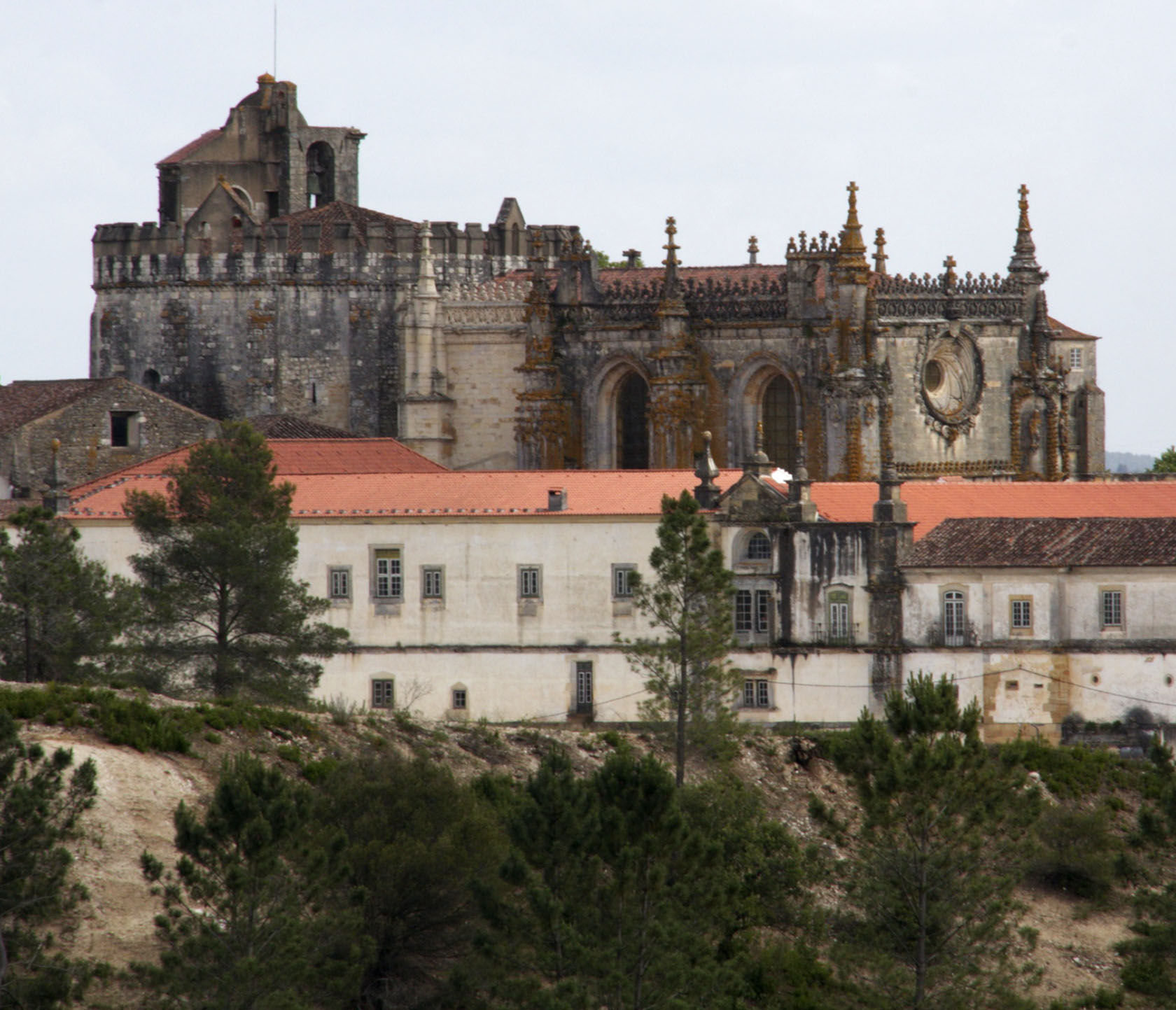 UNESCO designated sites are scattered throughout Portugal, including the Convent of Christ (above).
Vinho verde translates into green wine or young wine – less than a year old and slightly effervescent it can be found in every colour.
Wineries are called adagas. Portugal grows a variety of indigenous grapes on rolling hills and terraced vertical slopes throughout the country. Wine trail maps are available via ViniPortugal.
Xávega boats have pointy ends making it easier for fishermen to launch through the rolling surf. Fishing was done using huge nets (xávega) that were doled out from the boats and then hauled to shore by a combination of village people and oxen – the bounty shared.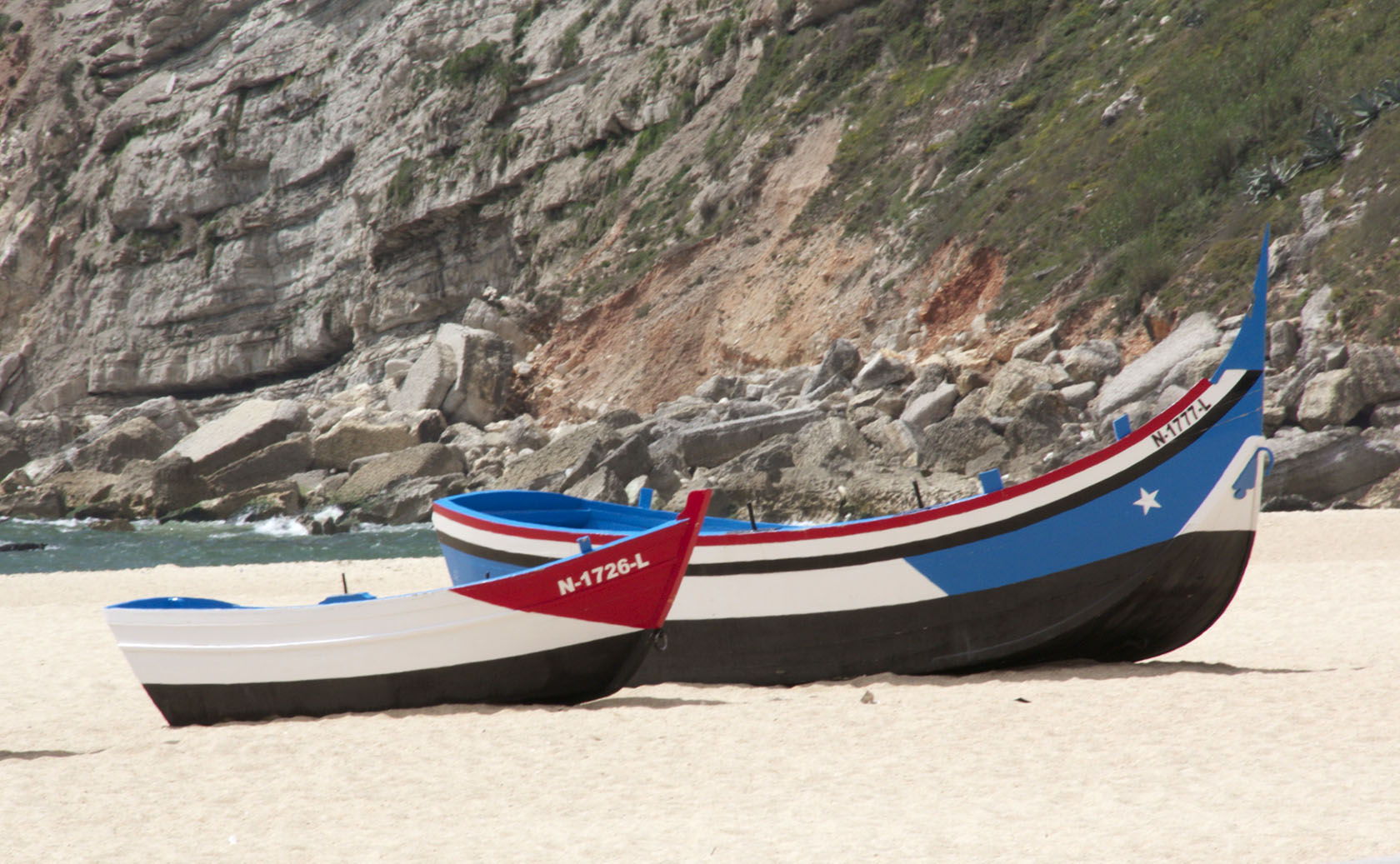 Yellow trams in Lisbon are iconic – Number 28 is popular with tourists for the rolling hills and vistas along its route.
aZulejos – The hand-painted tiles that ornament churches, private homes, government buildings, train stations and even boats. The word comes from Arabic al zulaycha, which means polished stone. The art form made its way to Portugal after the Portuguese capture of Ceuta (Morocco) in 1415. Museu Nacional do Azulejo in Lisbon should not be missed.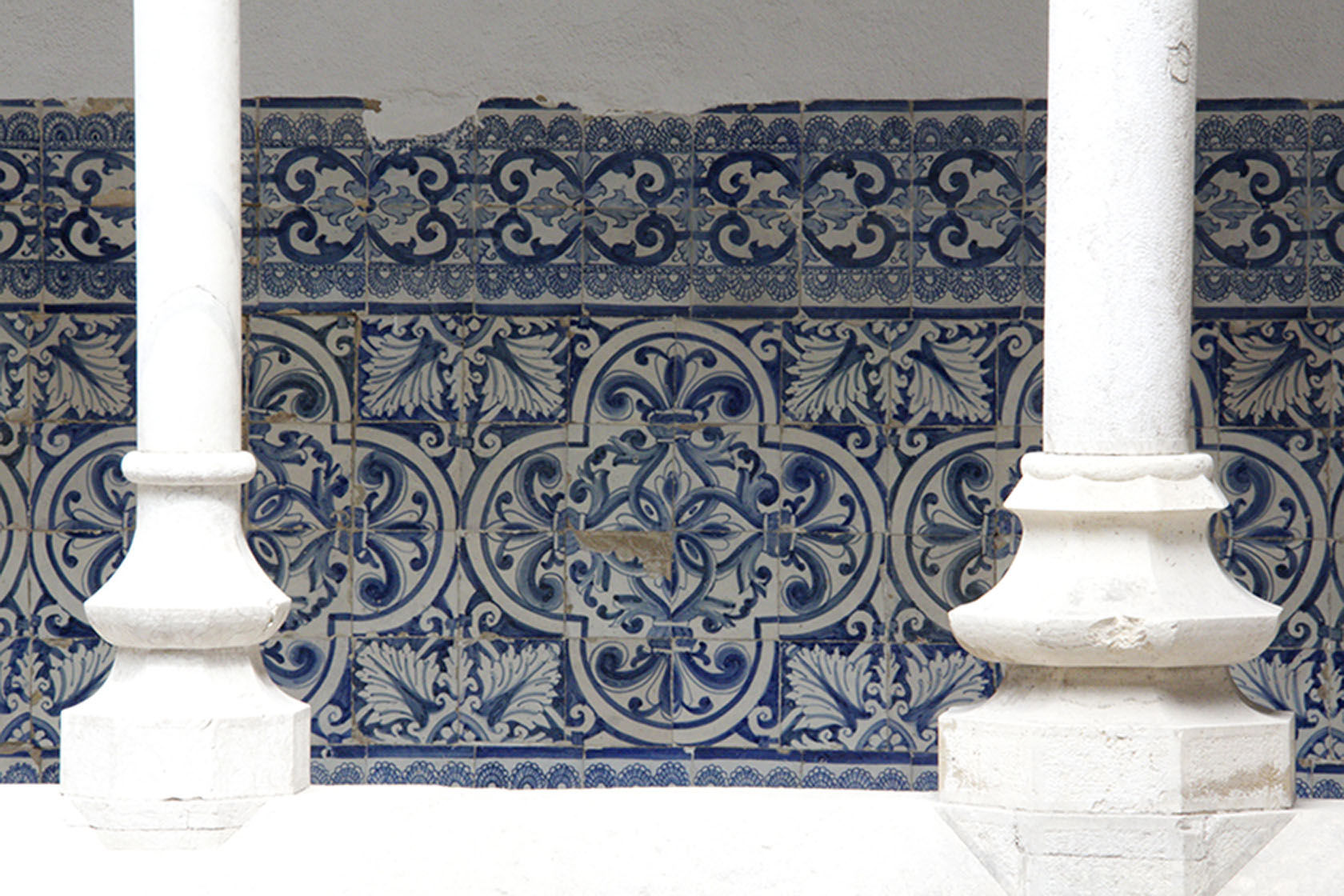 Food Travel Tags:
ABC Travel Lists, Portugal Travel Tips, Things you should know about Portugal, Travel Essentials in Portugal, Travel in Lisbon