Without water, movie stars and artists Palm Springs, California would not exist. In many ways neither would the Cote d'Azur town of Vallauris in France.

Le Vallauris owner Paul Bruggemans was born in Belgium where he studied culinary arts at the Ecole d'Hôtellerie et de Tourisme in Liege. Sunny California lured him away from overcast Northern European skies. In 1970, he and his partner opened Le St. Germain on Melrose Avenue in Los Angeles. Just two years, later they decided to open a second restaurant, but they could not agree on the location between Palm Springs and Newport Beach. The answer was decided by the flip of a coin – lucky for Palm Springs.
The name of this restaurant was carefully chosen inspired by Vallauris the classy Mediterranean resort on the French coast, where Picasso lived from 1948-55.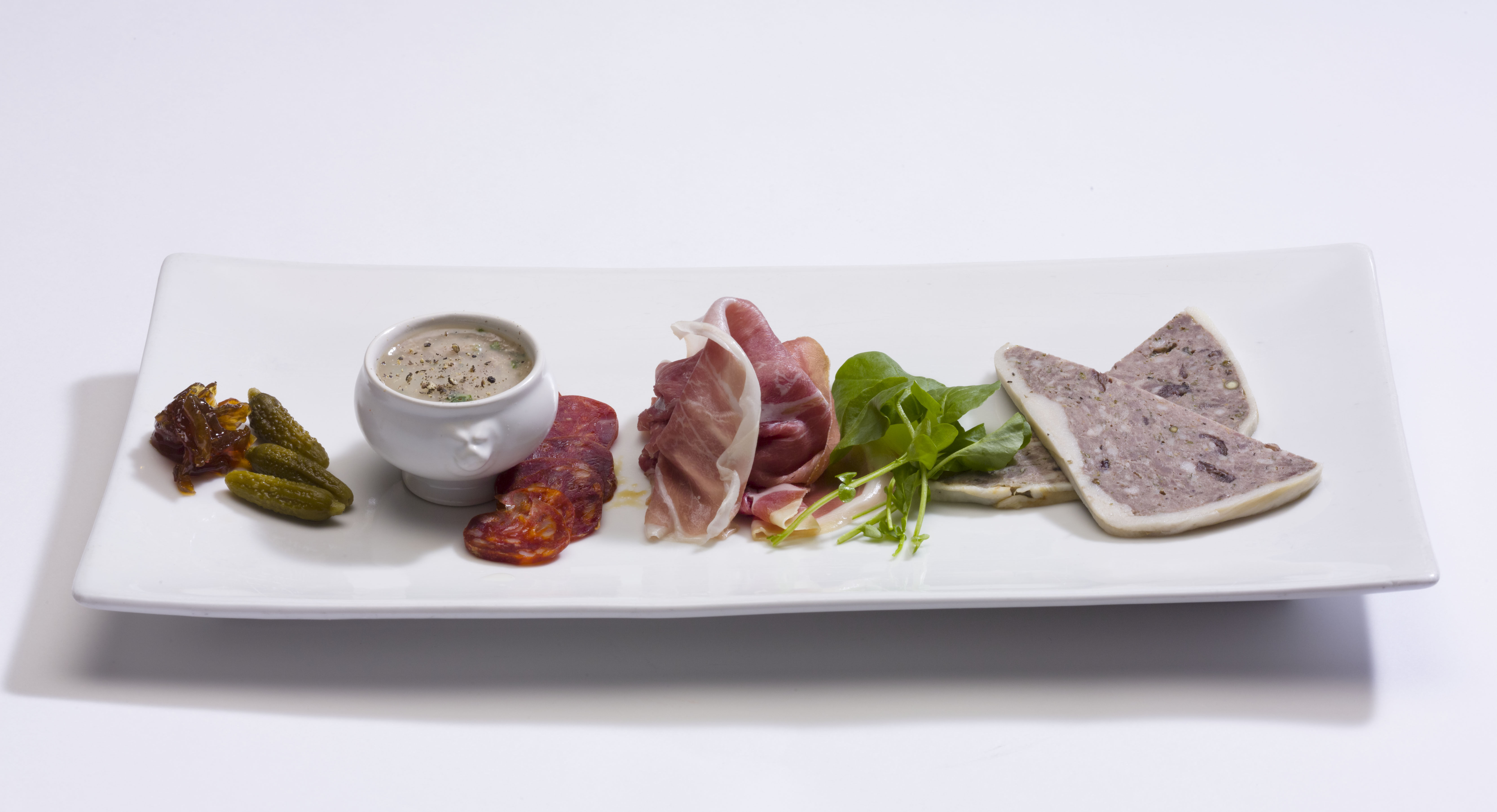 Cahuilla Indians discovered water, the life-sustaining liquid, in the Coachella Valley roughly two thousand years ago. Non-natives in search of gold and elusive riches, in the Wild West, arrived only in the late 1700s. In 1876, the Southern Pacific Railroad's steel tracks became a fixture in the valley, as part of the U.S. government's commitment to construct a coast-to-coast transportation corridor.
First noted on U.S. Army topographical survey maps from 1853, it was not until 1938 that Palm Springs was finally incorporated. The sun-drenched community at the base of the soaring, San Jacinto and Santa Rosa ridgelines has long since been a magnet for visitors.
Dr. Harry Coffman and his wife Nellie built a small hotel in 1908, called the Desert Inn Sanatorium, recognizing a market opportunity to provide accommodation for visitors seeking cures from respiratory ailments such as tuberculosis. The Desert Inn was converted in 1914 to primarily servicing healthy vacationers and movie stars.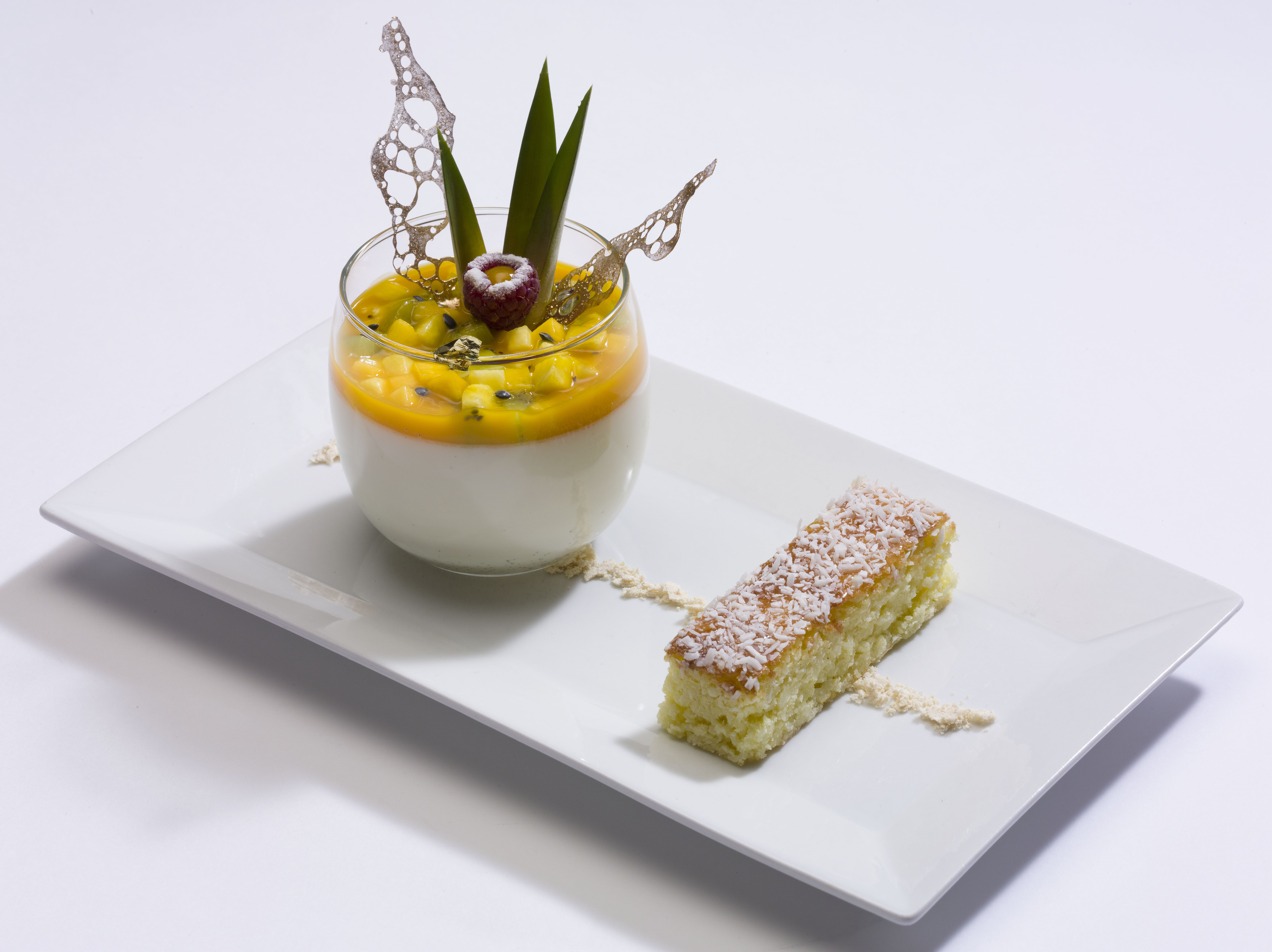 In the 1920s, Hollywood actors' contracts included a condition that they had to be within two-hours of the film studios while they were working. Palm Springs quickly became a trendy place for both famous and aspiring actors. Frank Sinatra, Dean Martin, Bob Hope, Marilyn Monroe, Elizabeth Taylor and many others made their way to this desert resort for a visit and many eventually called it home.
Today, the Palm Springs scene is dynamic with its creative restaurants, hip bars, cool pools and stylish patrons. Within this sandstorm of ultra-fashionable and soon forgotten stands le Vallauris a restaurant that remains refreshingly true to its roots after 40 years. In what was once the private home of Nellie Coffman's son George Roberson Jr., restaurant diners enjoy intimate small rooms and low slung ceilings.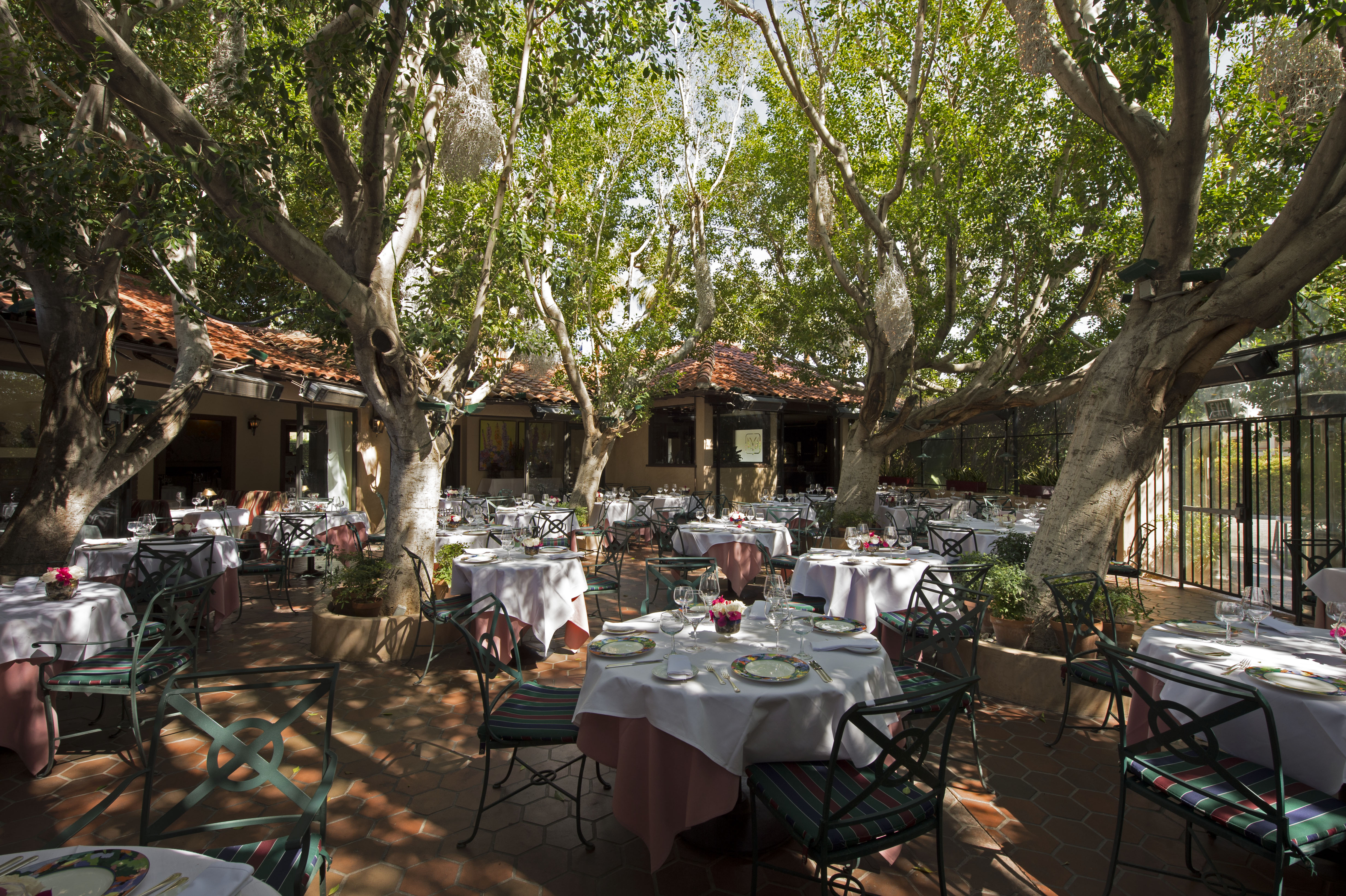 In 40 years, Paul Bruggemans says Palm Springs has become a more food-centric city with increasingly discerning customers. Service at le Vallauris is well rehearsed, from the time you are greeted at the door to the first sip of your chilled, slightly, sweet and delightfully-pink Kir Royale, you have been transported to the azure shores of Provence.
Dining on le Vallauris' terrace is enchanting. Tables are set with crisp white linens, under the halo of twinkling lights weaved through the leafy canopy of 39-year old Indian Laurels (Ficus Nitida). It is one of the most romantic patios in the Coachella Valley. The food is exceptional, influenced by French techniques and traditional recipes Chef Jean Paul Lair and Pastry Chef Laurent Dellac bring global influences and flavours to their menu creations.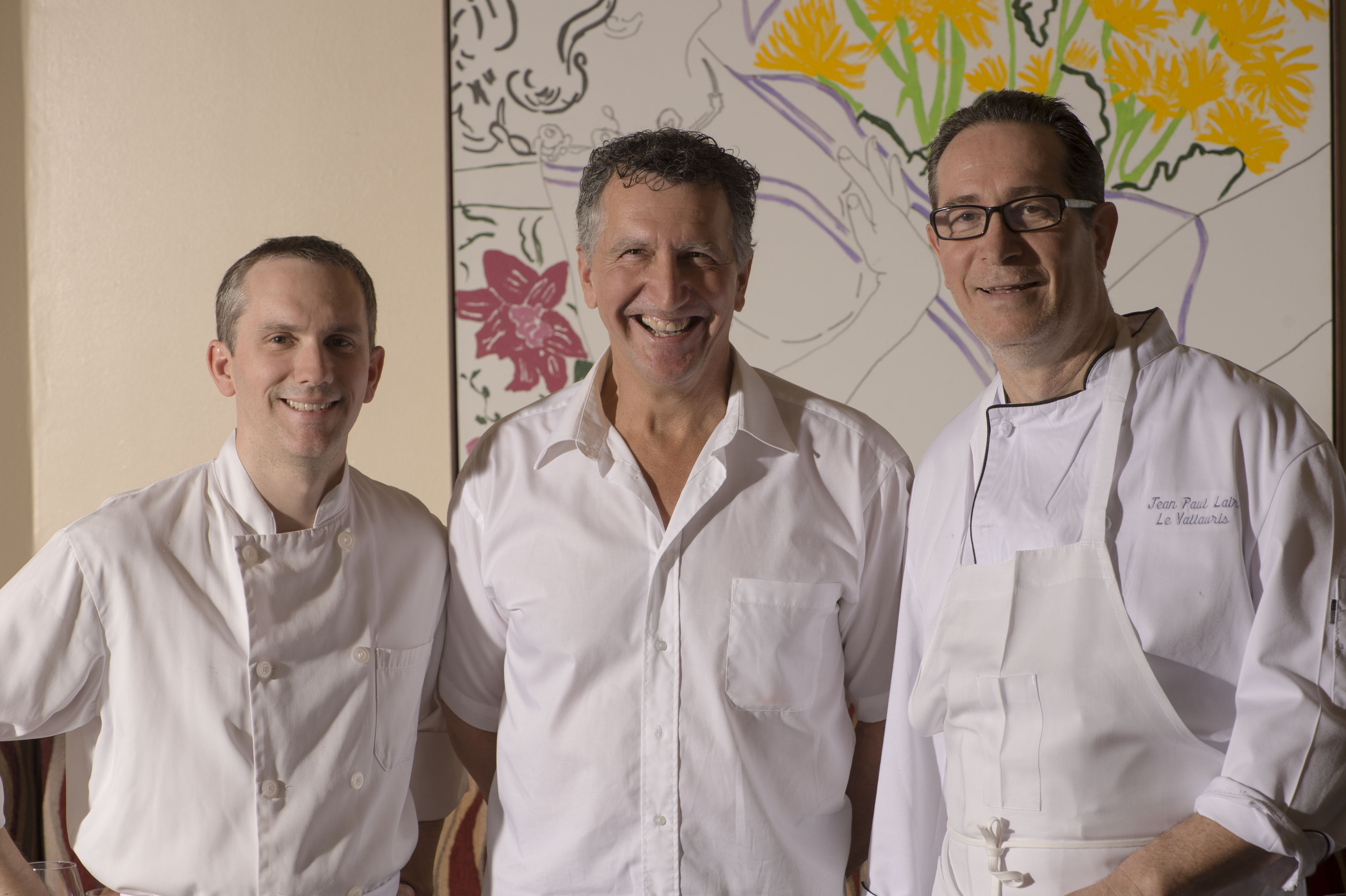 In a competitive tourist market, restaurants cannot survive without refreshing their offerings and revamping the décor. Le Vallauris does this every year. Although some menu items are sacrosanct:
Sautéed White Fish with whole grained mustard mousseline, with spinach & shitake mushrooms
Crispy Half Duck with Merlot plum ginger sauce, chutney, yam, potato gratin & bok choy
Entering its third season le Vallauris foodie fans can now enjoy open-air cooking classes with a full demonstration by the chefs. This is followed by lunch served under the leafy canopy. Book your table in the "outdoor" kitchen here.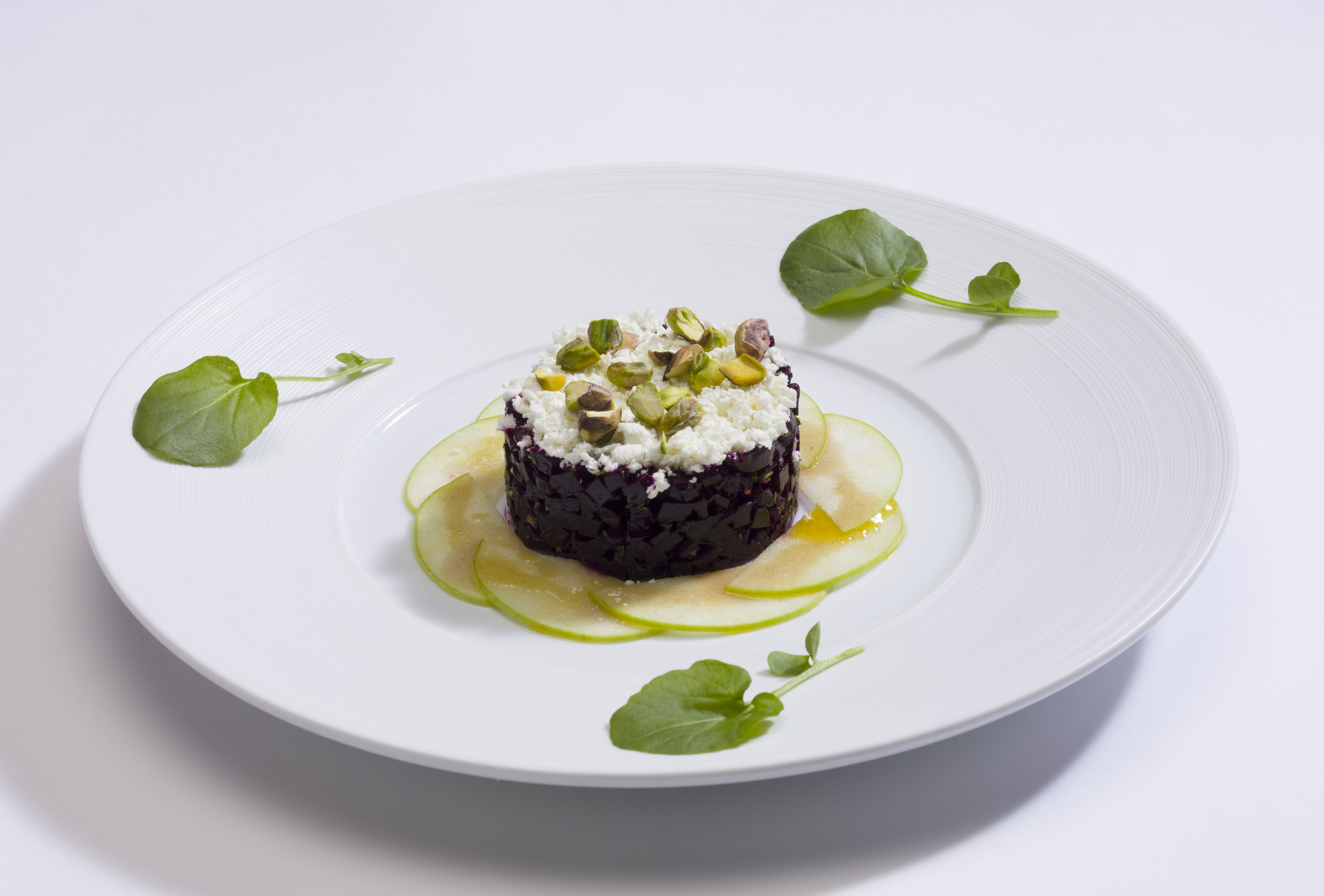 Photo Credits: Photos #2-6 are courtesy of le Vallauris, Palm Springs, California
Food Travel Tags:
Cooking classes, French Food, Le Vallauris, Palm Springs