Nobody needs a reason to visit Santorini.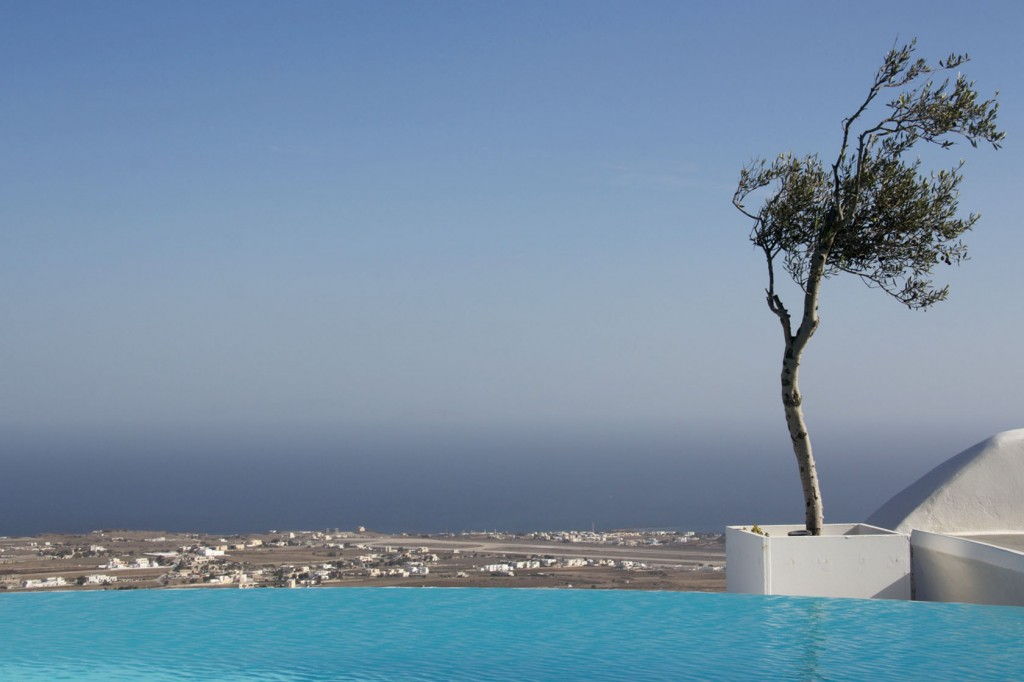 The island's beauty was sculpted by violent seismic activity over many millenniums. Iconic Santorini images; the caldera panoramas, multihued sunsets, whitewashed walls and azure church steeples draw the crowds. The 298,000 (plane arrivals only) tourists a year fight for the same photo-op, beach umbrella or perch at dusk.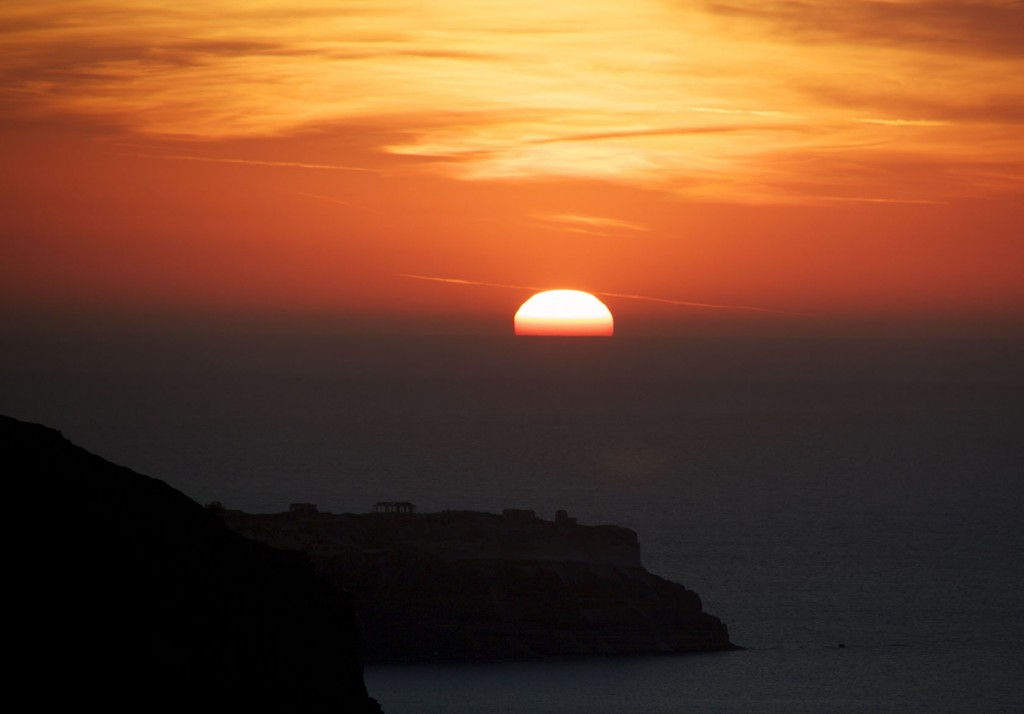 Santorini has a full-time population of 15,250 (2011). During prime months the 35,000 hotel/villa beds inflate the numbers, then add daily ferries and cruise ship arrivals.

The result?
Elbowroom is limited, and you might want to you might consider the off-season. Ginger and Nutmeg visited in October, admittedly the weather was mixed, but here are five reasons to visit Santorini in the shoulder season (enjoy the photos):
1) The beaches are nearly empty, and the beach umbrellas are free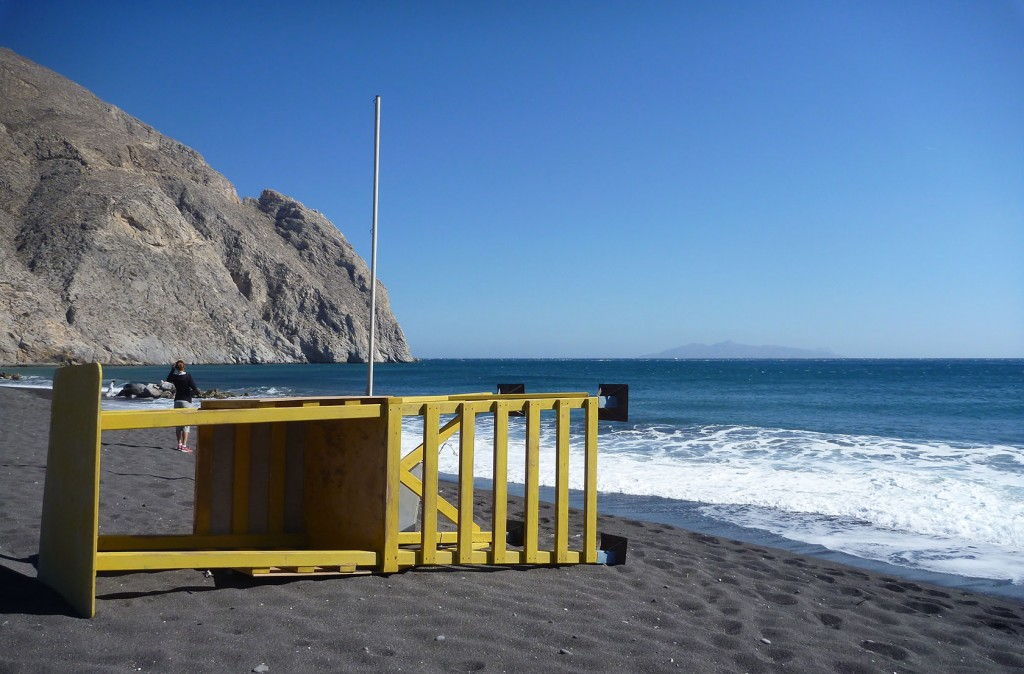 2) The restaurants that are still open are happy to see you. Here, are some of the ones that G&N visited (alphabetical order):
Aegle Cafe & Stage has the benefits of location, location, location. With a prime retail spot in Fira on the "tourist stroll" this cafe has a decent salad and snack menu, and they serve artisanal ice cream. There is also free WIFI and a shaded terrace.
Irini's Taverna established in 1965; it is one of the oldest restaurants on Kamari Beach. This restaurant is renowned for Irini's traditional recipes and the charming lady herself (see below). This was favourite spot.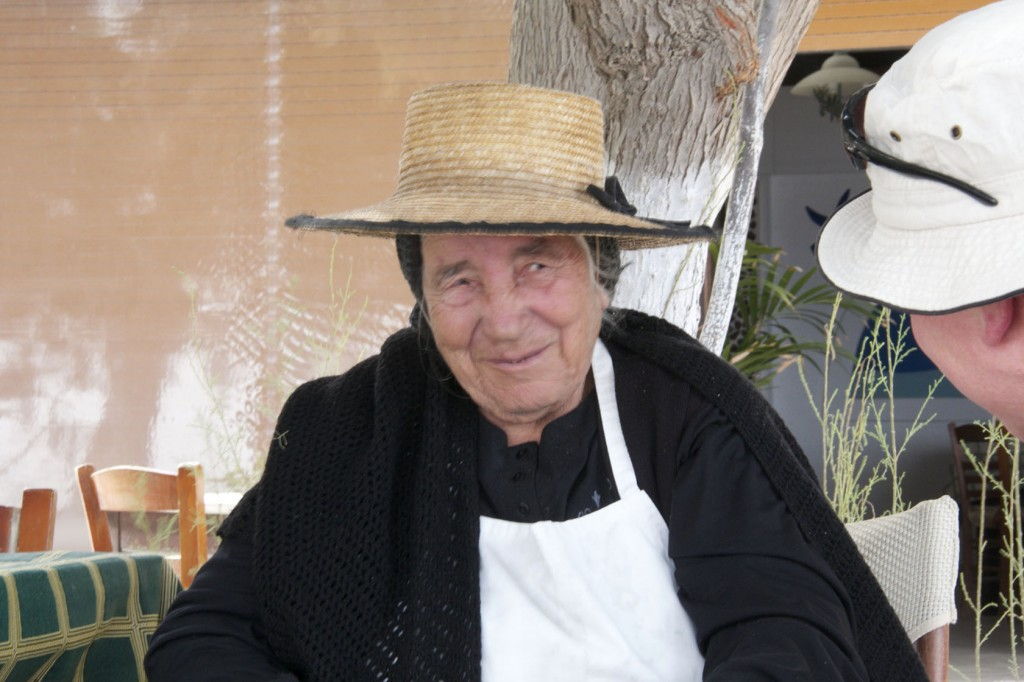 Metaxy Mas Taverna does not need a sign; the black TAVERNA letters scrawled on a wall look like graffiti not an indication of great food. Μεταξύ Μας (between us) correct, it is a delicious secret. However, it is hardly "between us", the night that G&N visited it was far from a solitary experience or a secret; every table was filled, and the food was delicious. Book a table!
Selene located in the town of Pyrgos this restaurant has two faces; fine dining upstairs and a more casual bistro/deli Meze & Wine downstairs. They make updated traditional dishes using local ingredients and offer cooking classes.
Sunset Taverna in Ammoudi "Beach" is a prime location for fresh seafood and sunset gawking. If you have worked up a BIG appetite order the lobster pasta.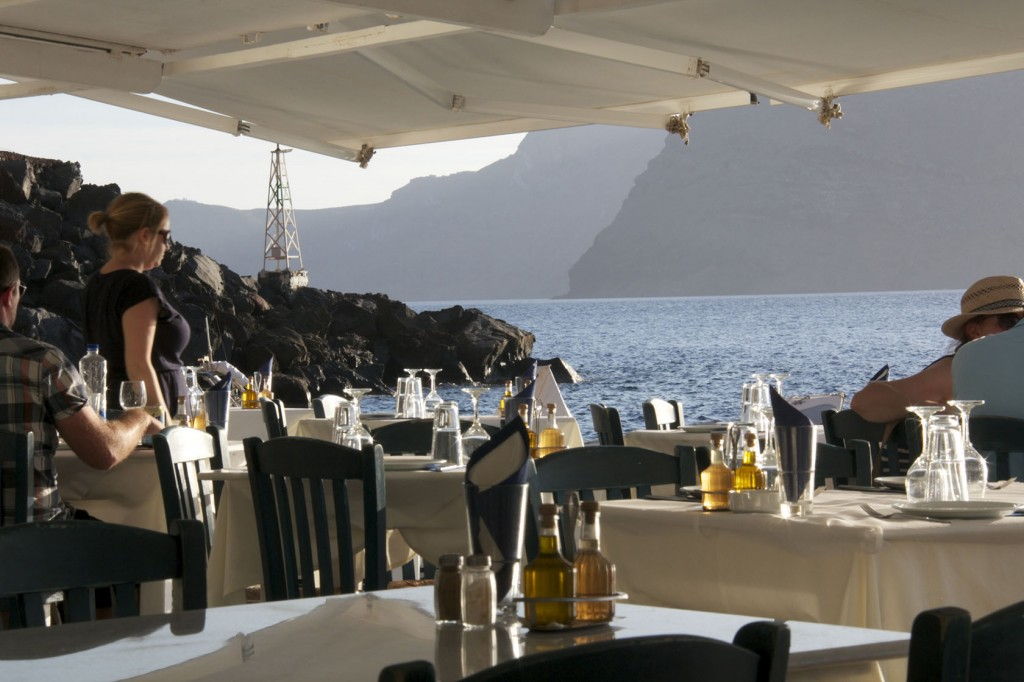 3) The temperature for hiking is great.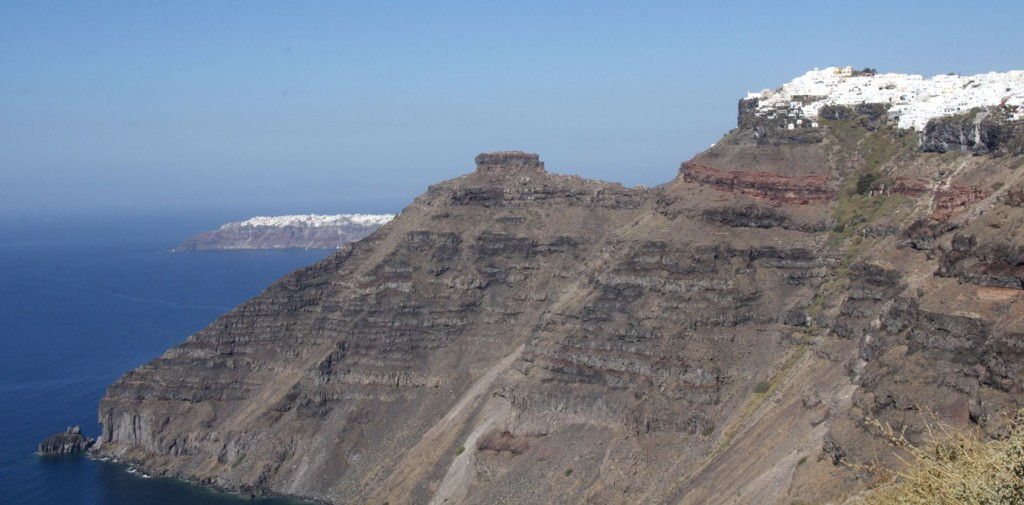 4) Surfs-up – for sporty types and photographers.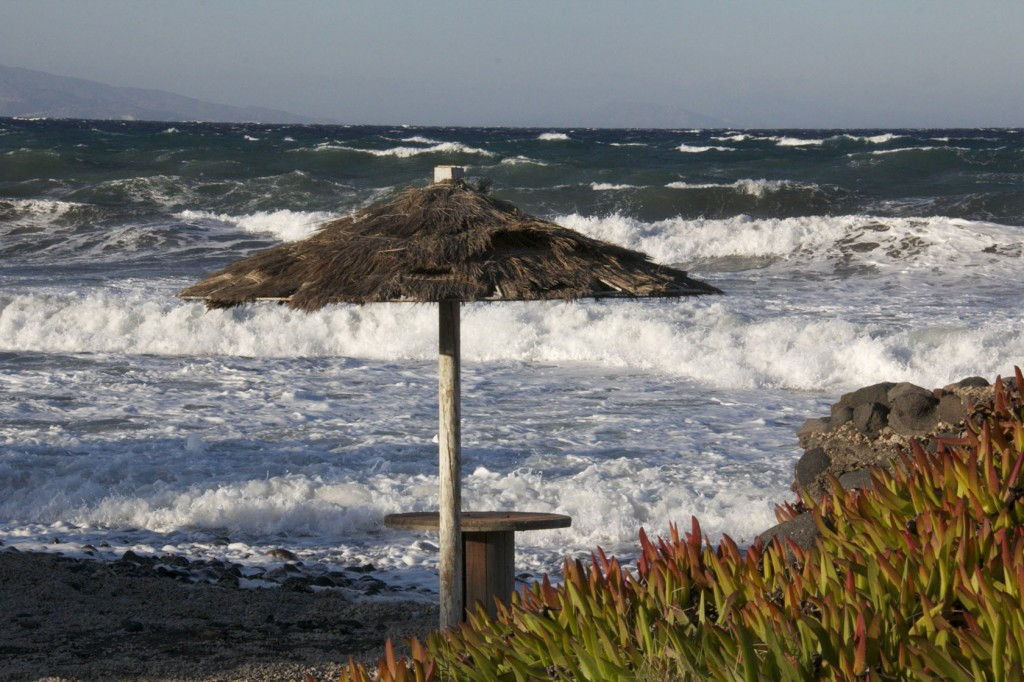 5) You can take pictures of prehistoric ruins like Ancient Thera without the risk of being photo-bombed.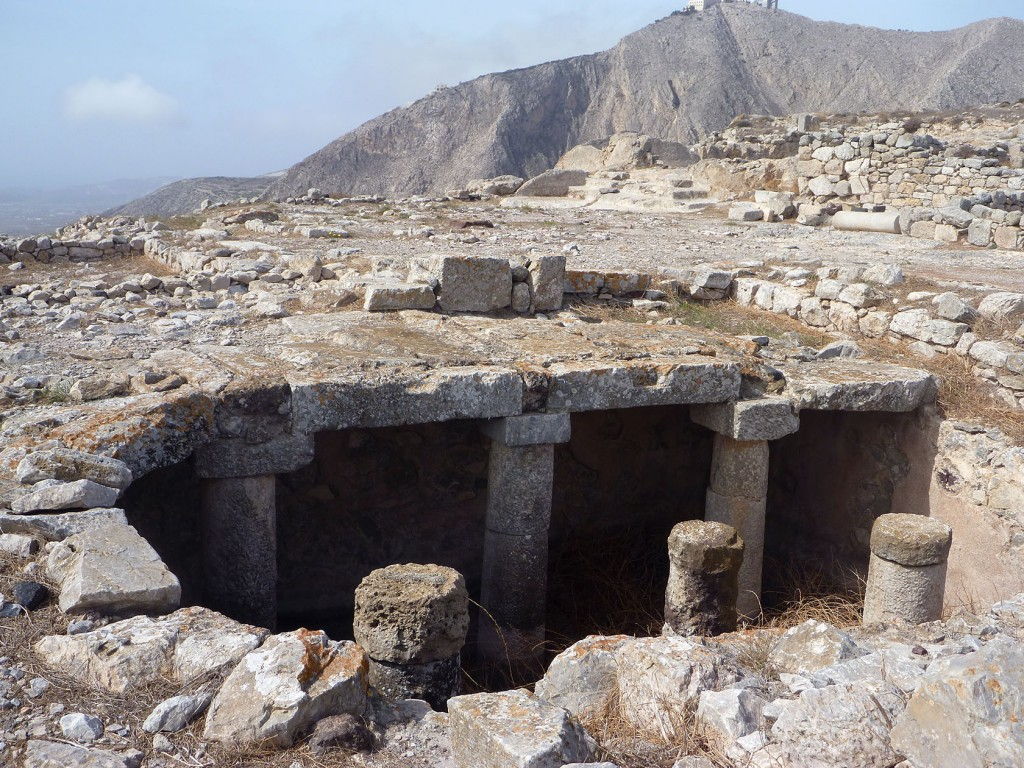 NOTE:
Peak season late June – early September
Shoulder season end of September – October and May – mid-June
Food Travel Tags:
beaches, Caldera, Fira, Irini's, Metaxy Mas, restaurants, Santorini, Selene, Taverna