"To Joan. A loaf of bread, a jug of wine and thou, plus a house in Provence."
Dedication: The Provence Book.
It was a perfect Provencal day, the kind where the cobalt-blue morning sky turns white by noon under the sun's intense rays. Nutmeg arrived at Provence Paradise an enclave of self-catering accommodation in St Remy for a tour of the villas. You can read more about William Moore's sublime corner of Provence here.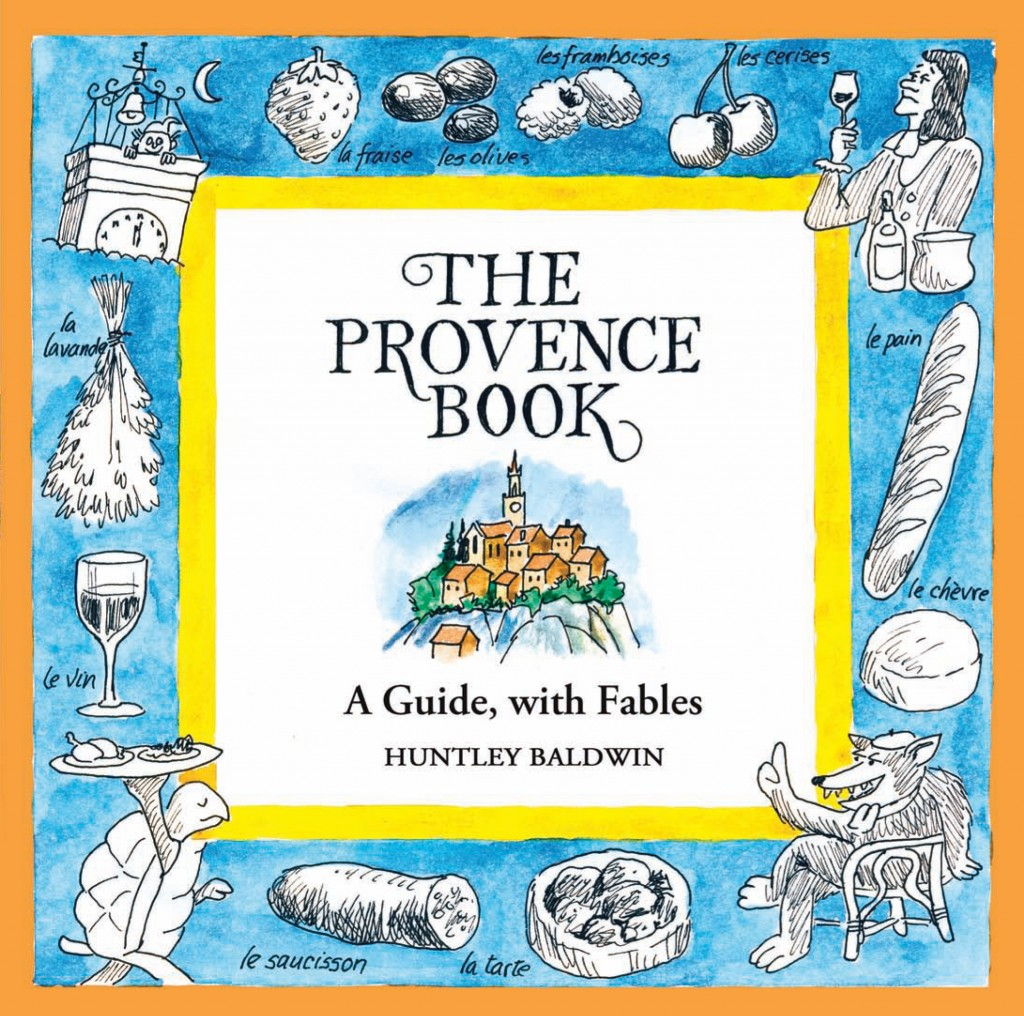 It was time to leave, but not without a copy of The Provence Book.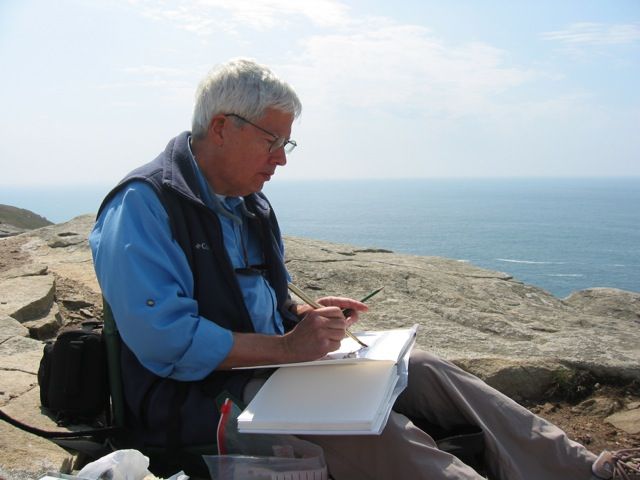 The Baldwin family's first trip to the region was in 1973 as part of an extended three-month trip through France with their young children. Joan Baldwin says that was when Provence first got under their skin and set the stage for future trips.
The Baldwins moved to Jackson Hole after Huntley' retirement in 1992. Now he was able to focus on his oil painting, and they could spend more time in Provence. The Huntley's typically rented for their stays in Provence so they could establish routines and adopt the Provencal pace of life. Over 15 years, they stayed in several towns however; it was the hamlet of Puyvert in the South Luberon that was their favourite.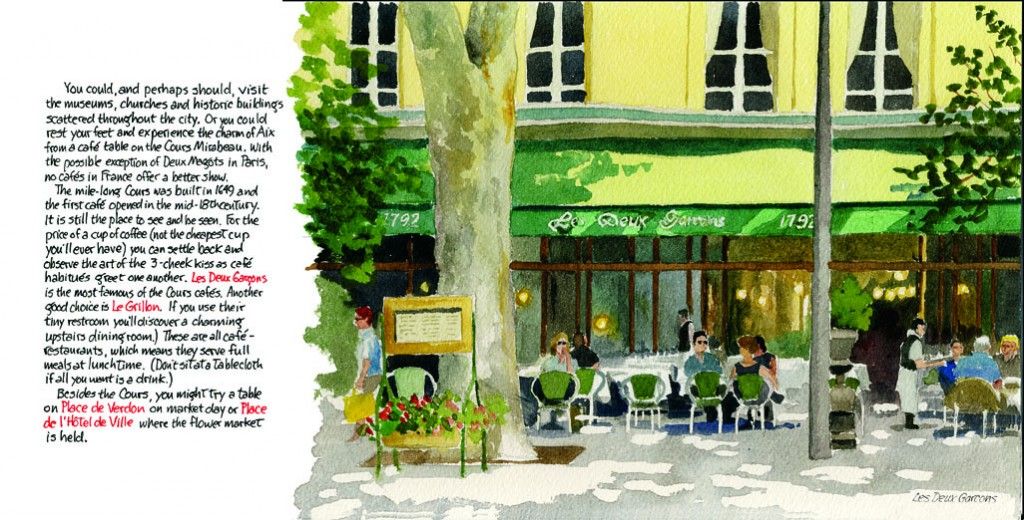 Huntley Baldwin was born in Washington, D.C. in 1939. From an early age Baldwin wanted to be an artist, he trained in Georgetown, the Art Institute of Chicago and the Art Center College of Design in Los Angeles. You can read more about his biography here.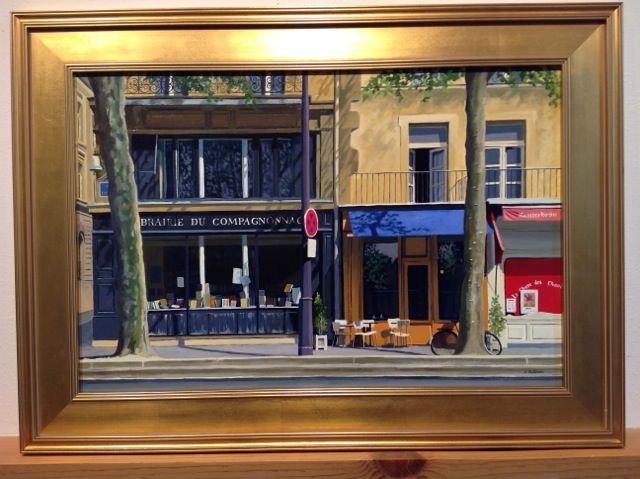 Watercolour painting was a medium that Huntley Baldwin considered unforgiving until he realized that it was perfect for a lifestyle of touring and plein air discoveries. He began to create a watercolour journal in Provence each May, the journals and paints were easy to transport, and the visuals were endless. A little like a writer's notebook the journals were always by his side during those trips, a sketch, a quick painting a few notes and the pages would fill. Joan was happy reading her book under Provencal skies while he painted.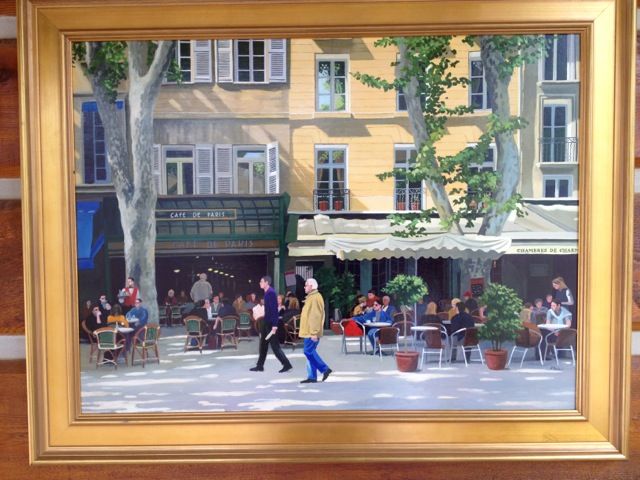 The Provence Book was written and illustrated by Huntley Baldwin. The book is a collection of memorable experiences from the Huntley's countless visits to Provence. Joan tells me that Huntley had the idea to create a travel guide/memoir, but he was not sure how to organize all the details he had amassed in more than eight journals. The fables became the answer, and the organizing tool for the book. The book was introduced at a signing reception in 2011 just three weeks before Huntley Baldwin died in an untimely accident while biking.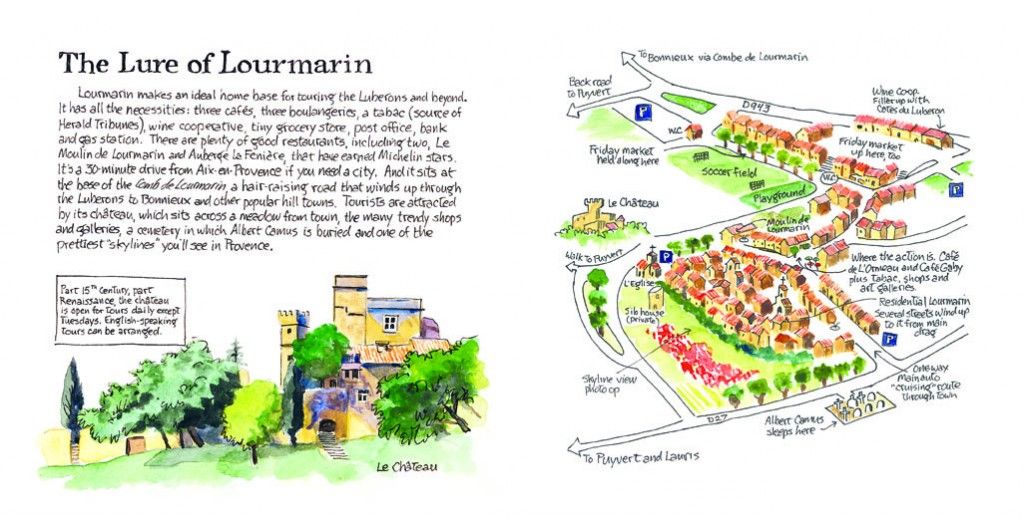 Joan confirmed that they loved sitting "at our café" in the late afternoon enjoying a glass of rosé and watching the passers-by in Lourmarin. They both loved equally the South Luberon and the villages surrounding les Alpilles. If you want to find out who ate brains and prunes or how the Mistral stole a tarte aux fraises order a copy of the book for your library.
The book was published posthumously and is available directly from the Jackson Hole Bookstore here (they do ship out of the country) or for readers in Provence William at Provence Paradise has several copies you can reach him at williaminprovence@gmail.com.
Image Credits: All photos provided by and published with the permission of Joan Huntley
Food Travel Tags:
Provence Travel Books, The Provence Book, Travel Guide to Provence