How could Nutmeg have forgotten about baklava?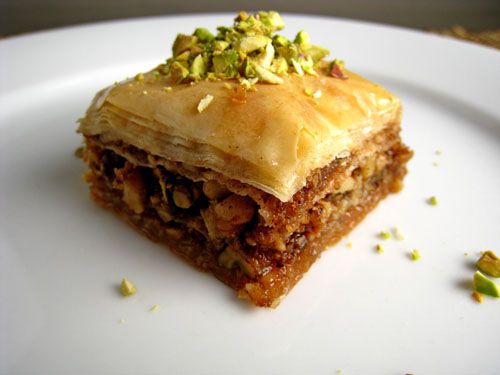 There it was, the nut-filled-honey-drenched-filo-pastry treat tempting her from behind the display case glass.
As Ginger waited for the airport shuttle, Nutmeg checked out the food store inside the Athens airport – a deli dedicated to Greek products. Its shelves bursting with extra-virgin olive oil, organic herbs, dried figs, a host of Protected Designation of Origin (PDO) products…and hundreds of bottles of Greek wine. Clearly, they were not going to starve in Greece.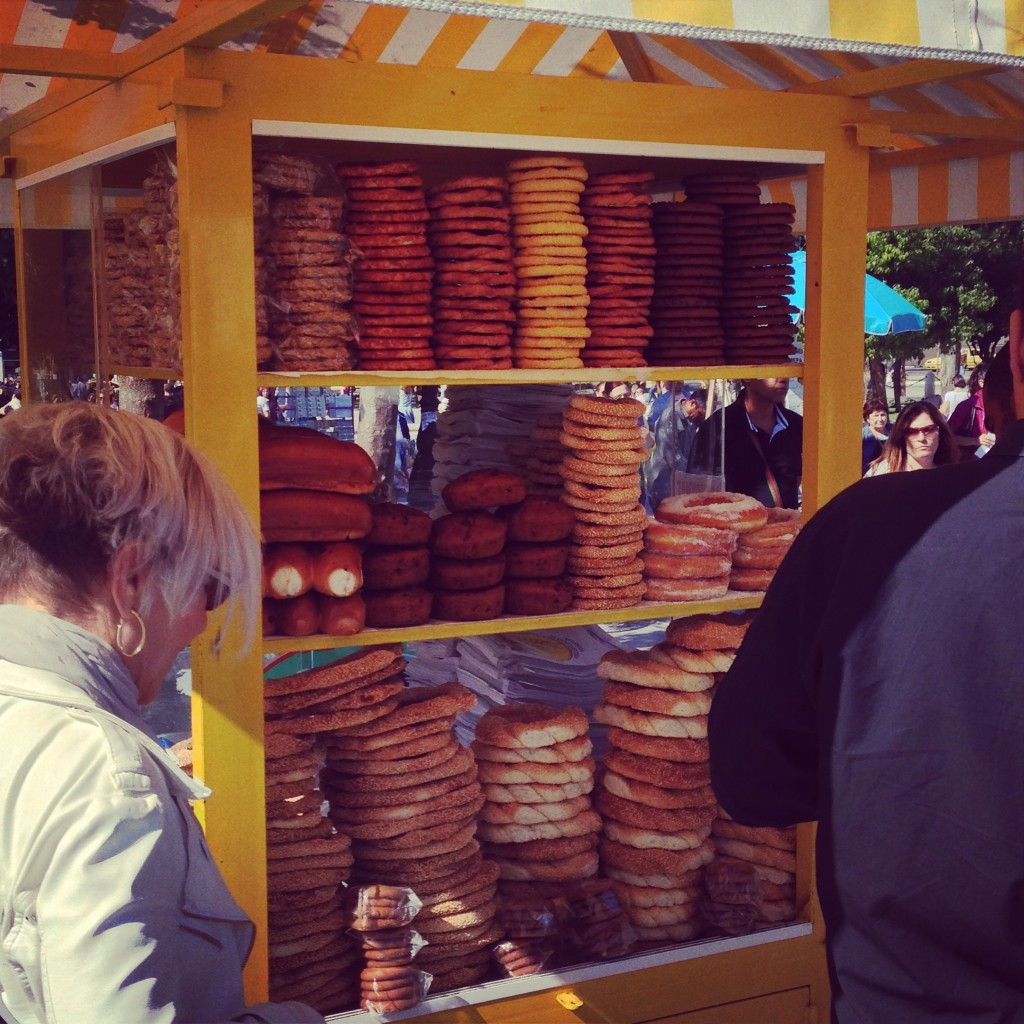 Nutmeg enlisted a bit of help from her friend Evi Sklatinioti a Food Editor at Αthinorama Umami Magazine in order to complete this ABC list of Greek food and some related producers. Thank you, Evi!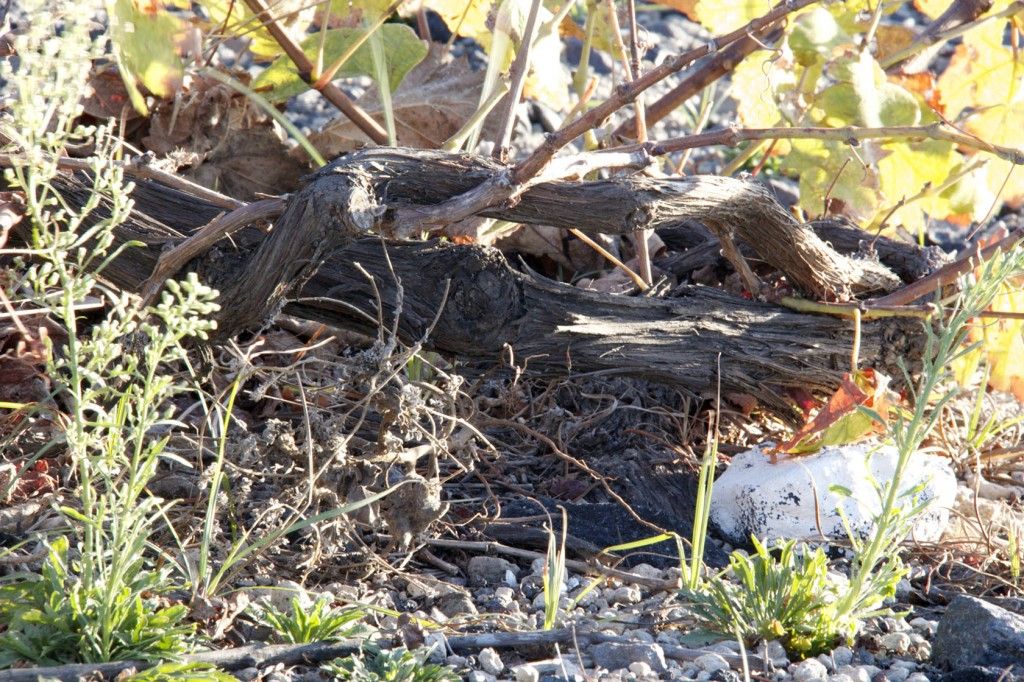 Assyrtiko is a white grape varietal that grows well in Santorini's volcanic soil producing a crisp, dry wine. Drought resistant Assyrtiko grape is combined with Aidani and Athiri to produce a sweet wine – Vinsanto.
Black Swine – Μέλαν Ακροκώλιον Apparently, Italy and Spain no longer have a monopoly on cured pork products. Through a program called Quality Biodiversity Innovation Competitiveness (QUBIC) black pigs are now being raised at three farms in Greece. Greek prosciutto is called "black hind" after the ancient Greek name (see above).
Caper Leaves – Ginger and Nutmeg are no strangers to capers, however, the discovery of caper leaves (preserved in brine) often served on salads was a new taste sensation. You can buy this delicacy from Santo Wines in Santorini.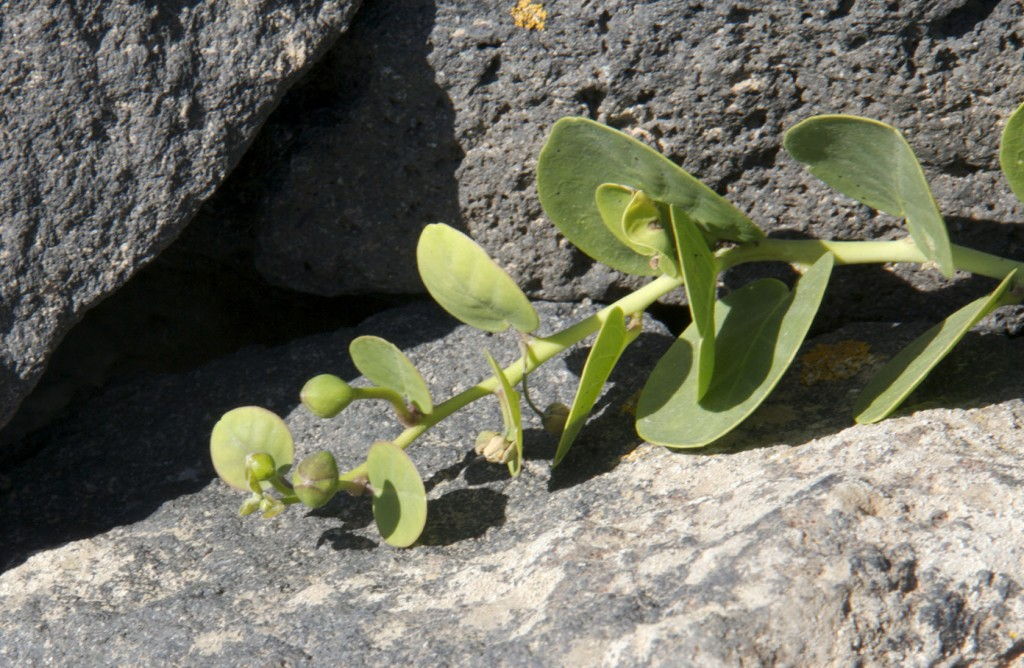 Dairy – Feta is not the only cheese in Greece, each region has its specialty:
soft and mild anthotyros (Crete)
creamy and spicy kopanisti (Cyclades)
talagani (Messinia)
formaela (Arachova)- best eaten grilled
kefalotyri and graviera, hard, yellow cheeses of different types (sweet or piquant)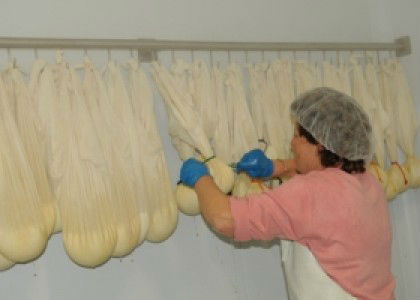 Eels – Nutmeg is terrified of snakes and their water-based look-a-like the eel. When they are no longer slithering, she can appreciate the high omega-3 nutritional benefits of an eel. The Eel Geitonas Company is using state of the art aquaculture techniques to farm eels and turn the creatures into 170-220 tons of smoked product a year.
Fava beans are from the split pea family, a legume variety that thrives in the climatic extremes and volcanic soil of Santorini. Expecting hummus, Ginger and Nutmeg were surprised by Fava Santorinis (prepared with fava beans, olive oil, onion, parsley, and capers) a dish that is served tepid as an appetizer. Ask for a squeeze of lemon juice to enhance the flavour.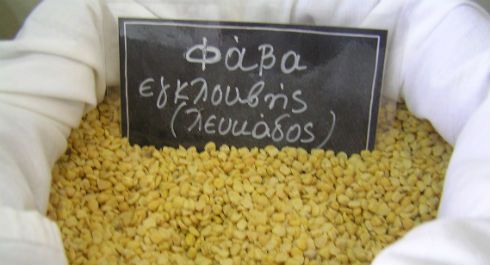 Grape varieties range from A-Z many of which are as old as the tradition of making wine in Greece. Here is an extensive list.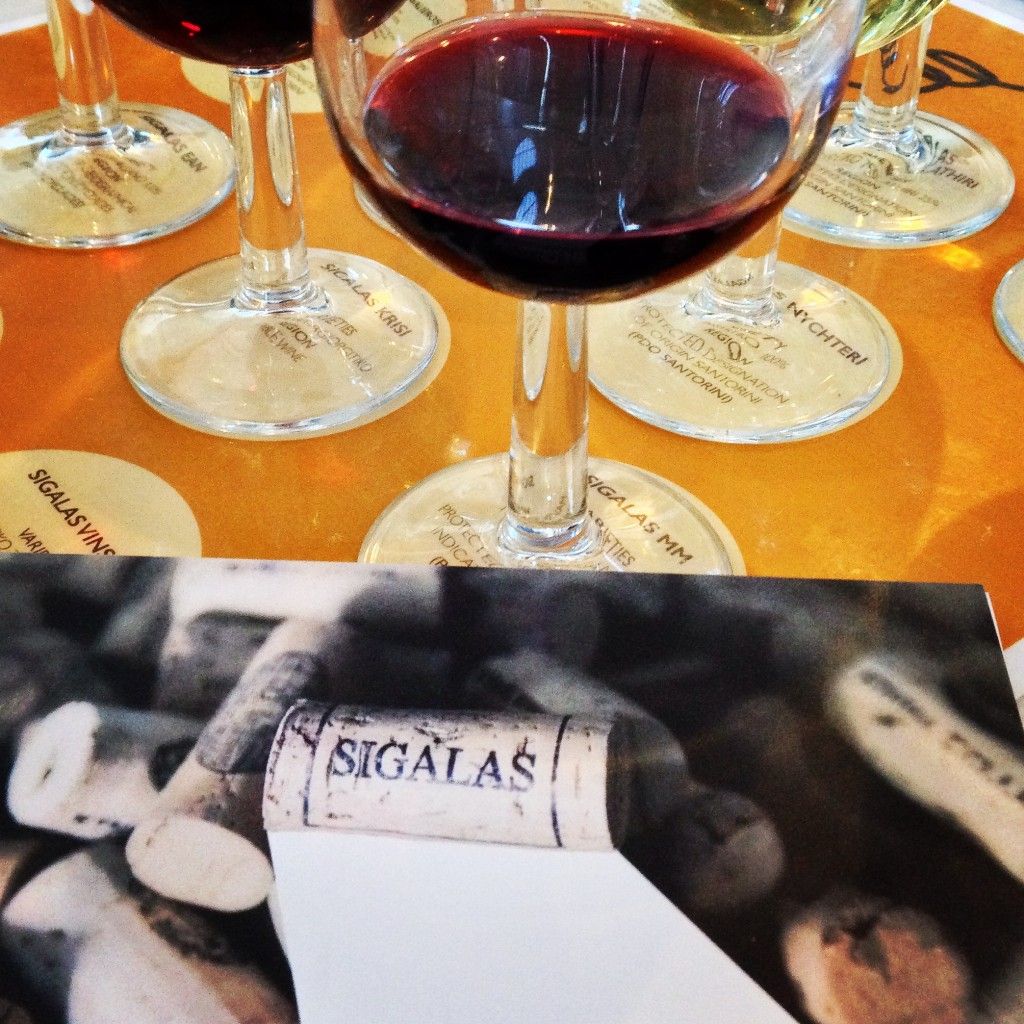 Honey – Beekeepers in Greece are called Melissourgoi. They are carrying on the tradition of gathering the sweet nectar that legend has us believing started in the time of Zeus. Axion – Esti and many others produce more than the combined total of 12,000 tons-per-year.
Iced coffee a foamy iced frappé is perfect on a hot day in Greece. The drink invented in 1957, was an accident – instant coffee, ice cubes and water in a cocktail shaker and a hit was born.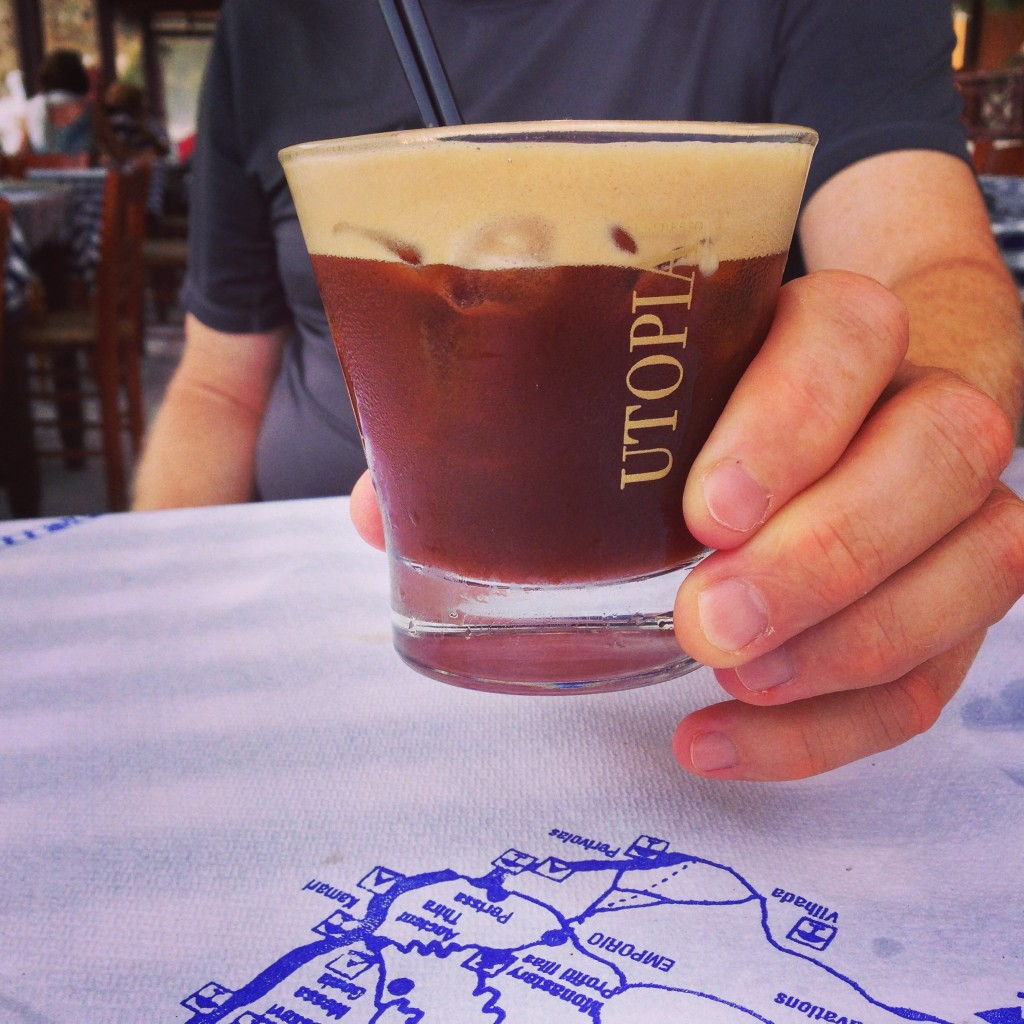 Jars – Every house has a number of jars full of honey and homemade marmalades or preserves made by mothers, grandmothers or from local producers. You can even find unusual ingredients in preserves like rose petals, olives, mini eggplants, whole nuts, even figs or mushrooms. The jars are kept to treat an unexpected guest, given as gifts, as souvenirs from an inland trip or used as the perfect topping for strained yogurt.
Koufeto is a custard-like dessert with the made from sweet pumpkin, honey, and ground almonds.
Ladotyri cheese preserved in olive oil from Lesvos.
Moussaka – A classic layered dish with eggplant, potatoes, minced meat and a béchamel sauce.
Nuts – Greeks are…. nuts about nuts! There are shops dedicated to selling all kinds of raw or grilled, plain or salted nuts and dried fruits. The variety is endless from the PDO pistachio from Aegina Island to chestnuts, walnuts, hazelnuts and almonds to raisins (black Corinth or golden "sultana" type) and dried strawberries.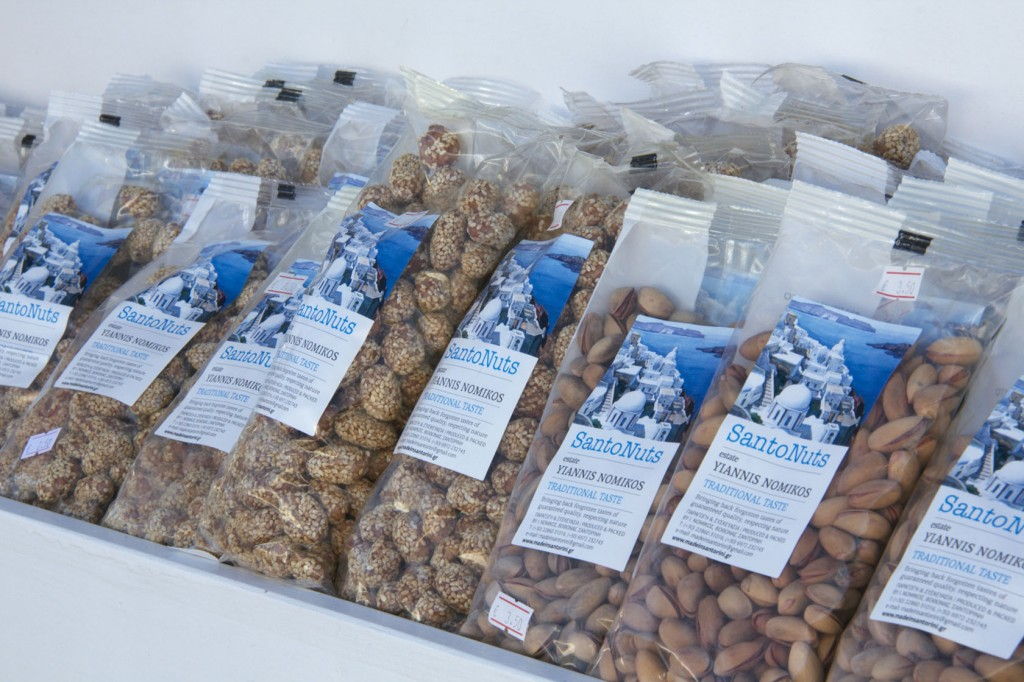 Olives – Cultivation of the olive tree began in approximately 3500 BC in Crete and interwoven in Greek life from that time forward. Mythology describes a showdown between the goddess Athena and Poseidon, which she won when she outwitted the water-god by giving the city a life bearing olive tree. Athens was named in her honour. Gaea produces the first extra-virgin olive oils in the world that have been certified carbon neutral.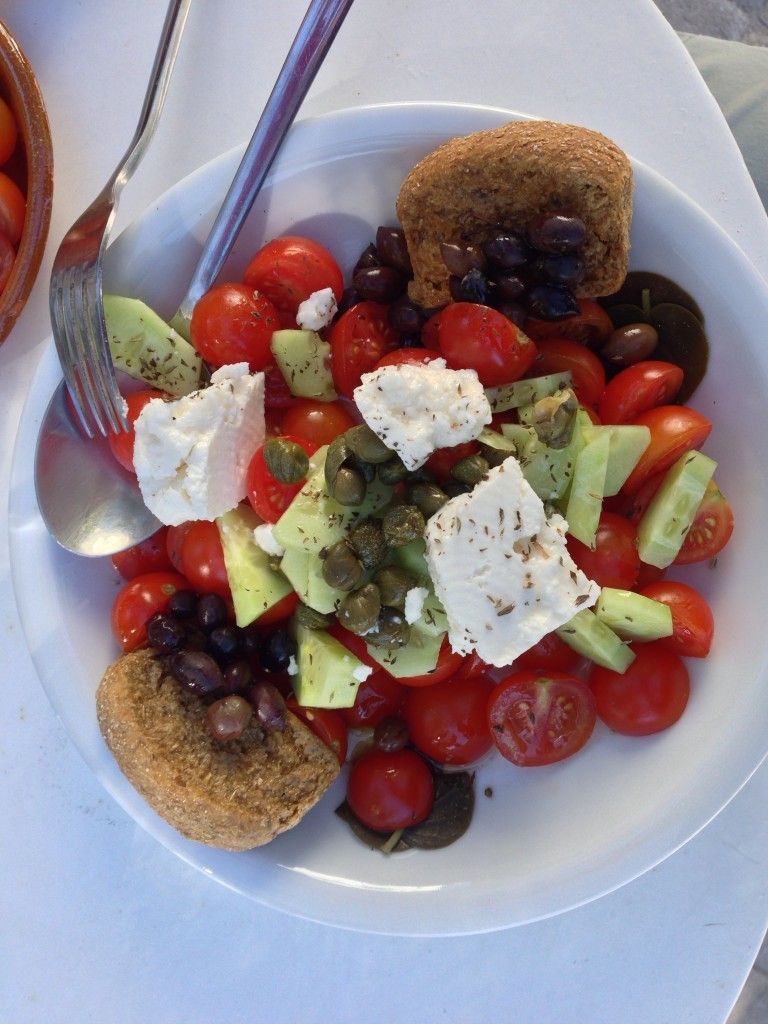 Pomegranates ripen on trees in the fall a symbol of both life and death – the fruit entrenched in Greek mythology. You can read more here.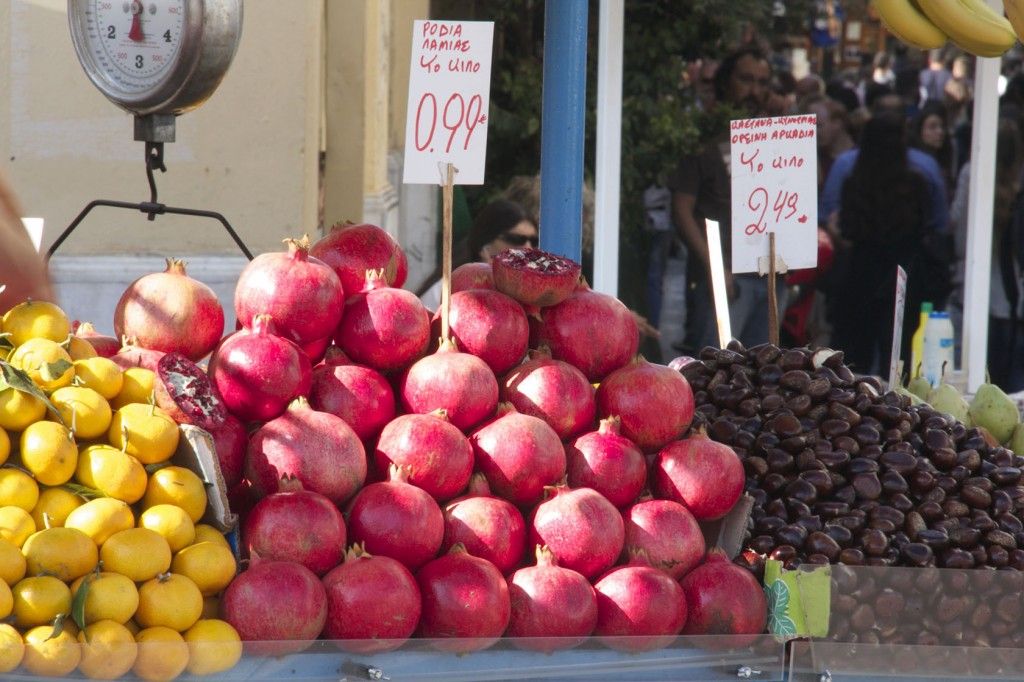 Quince is one of the most popular traditional preserves and a fruit that is easily transformed into a delicacy just baking it in the oven with sugar, cinnamon, and cloves. It is also used to impart its aroma and flavour in Greek cuisine such as roasted meat.
Revani or Ravani is cake made with semolina, citrus zest (orange or lemon) and covered in sugar syrup – decadent and delicious it is also called Ραβανί.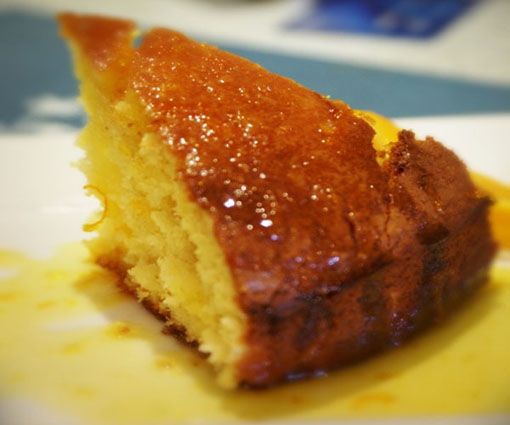 Snails – The French no longer have a stranglehold on escargot! Escargot de Crete started breeding Helix Aspersa snails in 2012. There are many firsts for the company including packaging the Cretan recipe Chochlioi boubouristoi (fried snails).
Tomatoes – the Santorini Tomato is a cherry tomato variety that is said to have first reached Santorini in 1818 the seeds carried by an abbot traveling from the monastery of Kapoutsinon. However, it was 1875 before any significant production occurred. This drought tolerant tomato "tomatina" has a slightly thicker skin and an intense flavour. The Santorini tomato is grown on the island, but production has declined from a high of 20,000 acres in the early 1900s – edged out by lucrative tourism dollars.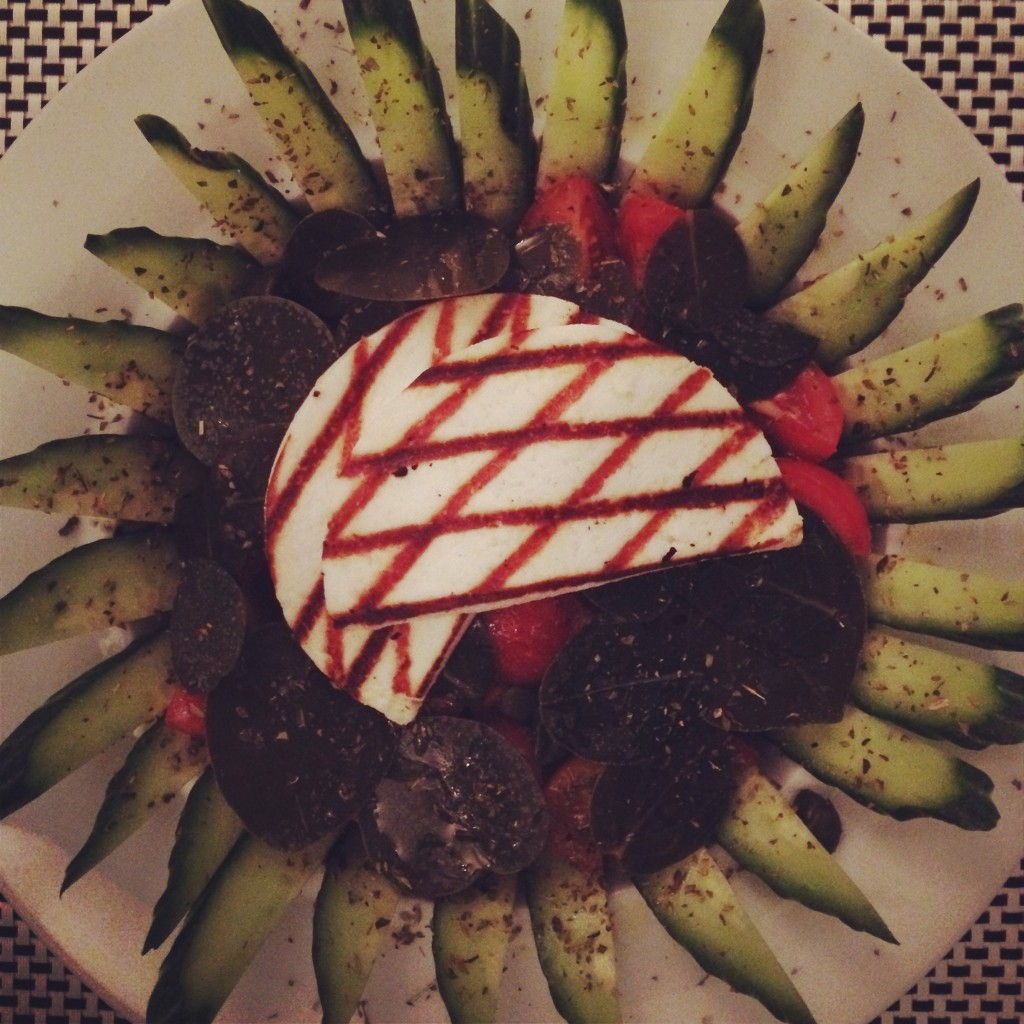 Umami is a Japanese word (5th basic taste) chosen by the leading Athens city guide  Athinorama for their foodie website. This website explores in-depth food, wine, alcohol, standardized food products. It includes a list with the evaluation of thousands of the best Greek wines, and every recipe has a wine pairing.
Vassilopita is a special round cake traditionally served on New Year's Day in every Greek house. According to custom, a coin is put in the cake (before baking). The person who finds the coin in their piece is considered to have good luck throughout the year.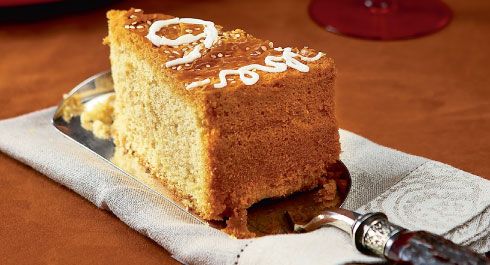 Water on the mainland is supplied by several dams, however, on many of the smaller islands this precious resource is scarce, supplied by tanker ship or expensive desalination plants.
Xinomavro is the principal red wine grape variety of North Greece primarily cultivated in Naoussa.
Yogurt made popular by brands like Fage and Cobani what North Americans think of as Greek yogurt is called straggisto (strained) in Greece.
Z – Although it does not start with a z it would be criminal to visit Greece and not try tzatziki. Typically served chilled this combination of yogurt, garlic and cucumber is a classic part of a Greek meze (tapas-style food) and often accompanies souvlaki.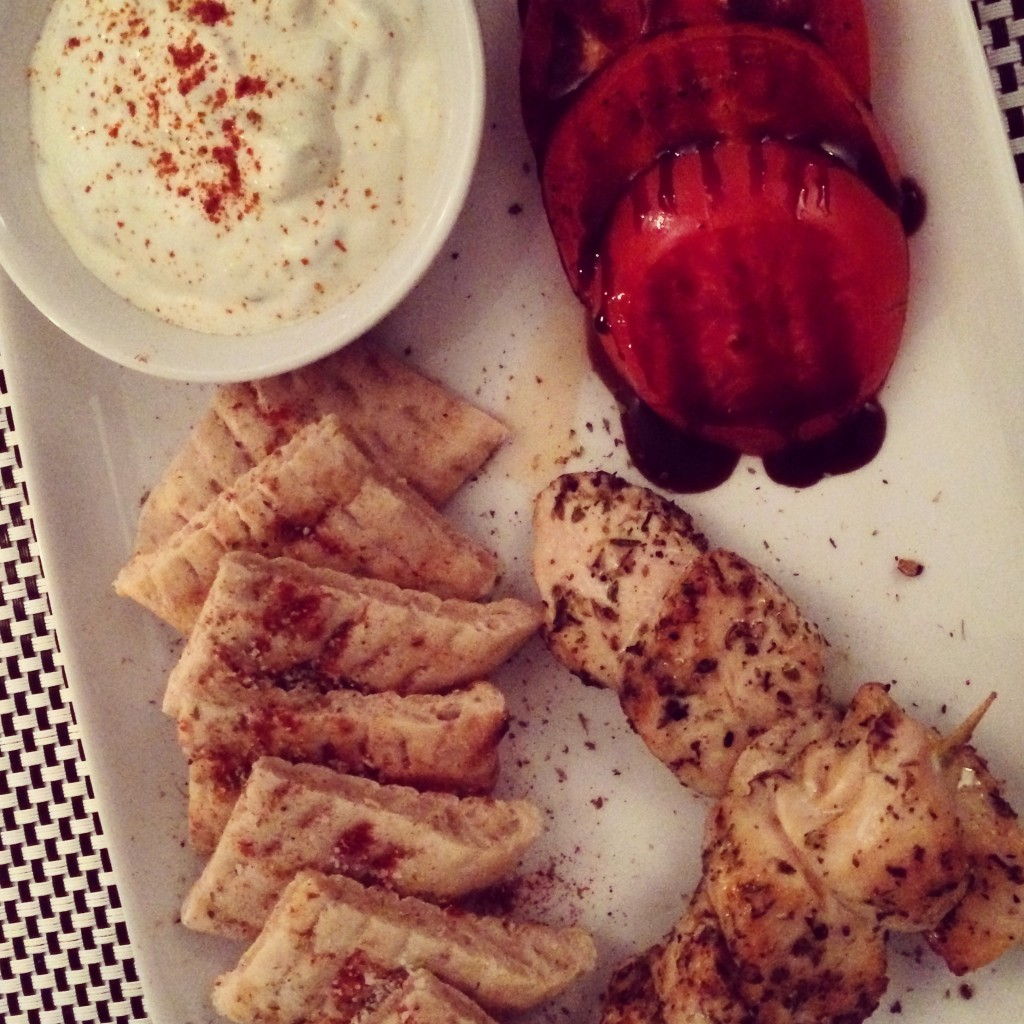 Image Credits: Photographs provided by an published with permission of Athinorama Umami Magazine for these photos:

baklava

cheese making

fava

ravani/pαβανί

vassilopita
Food Travel Tags:
Greece, Greek Food, Greek Wines