Arriving in Rothenburg you feel like you just staggered into the pages of a child's fairytale set in Bavaria, Germany.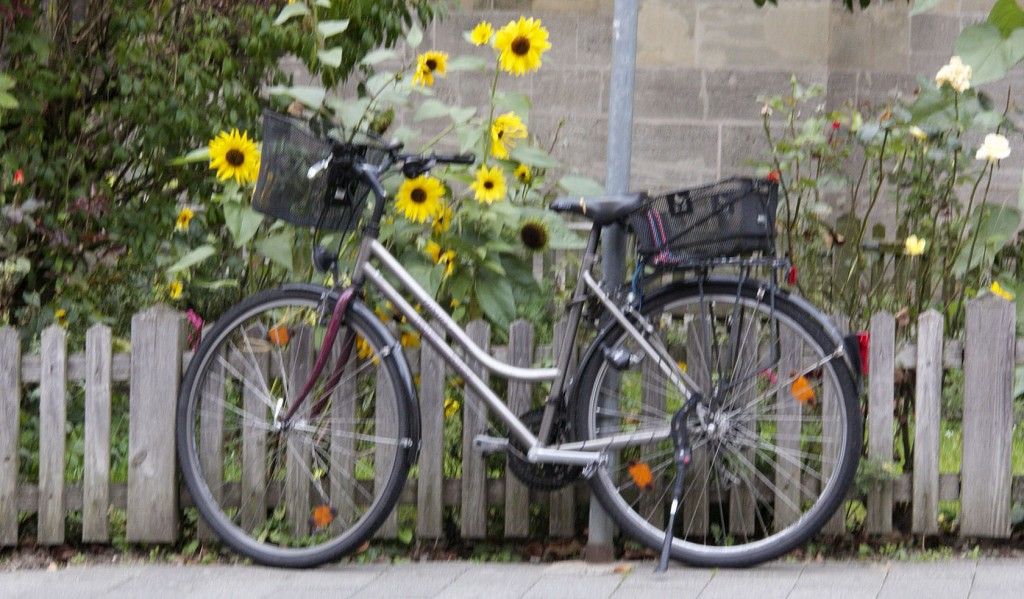 Ancient ramparts provide a protective boundary for refurbished medieval half-timbered residences, the St. Jakob (St. James) Church and an enormous Gothic Rathaus (town hall). The entire town is much improved from grimy conditions during the Middle Ages, and any WWII damage has been restored.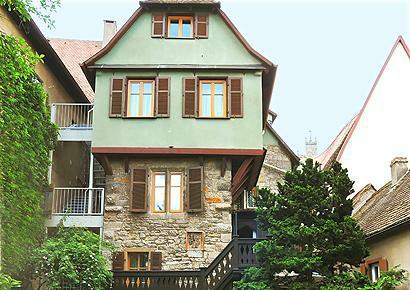 This former hilltop fortress-town Rothenburg ob der Tauber (Red fortress above the Tauber) definitely caters to the over two million tourists who pass through her former defensive walls annually. It is easy to lose sight of the town's beauty, through the overwhelming displays of t-shirts, lederhosen, stuffed teddy bears, beer steins, tourist menus and schneeballs.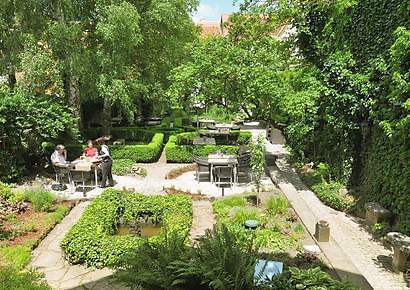 Ginger and Nutmeg's group were directed to Hotel herrnschlösschen for dinner one night, and it was without question the highlight of their Romantic Road trip.
The Hotel herrnschlösschen takes its name from the rough translation small castle for lords. Thick walls and broad timbers set the original foundations for the residence of a noble family in the 11th Century.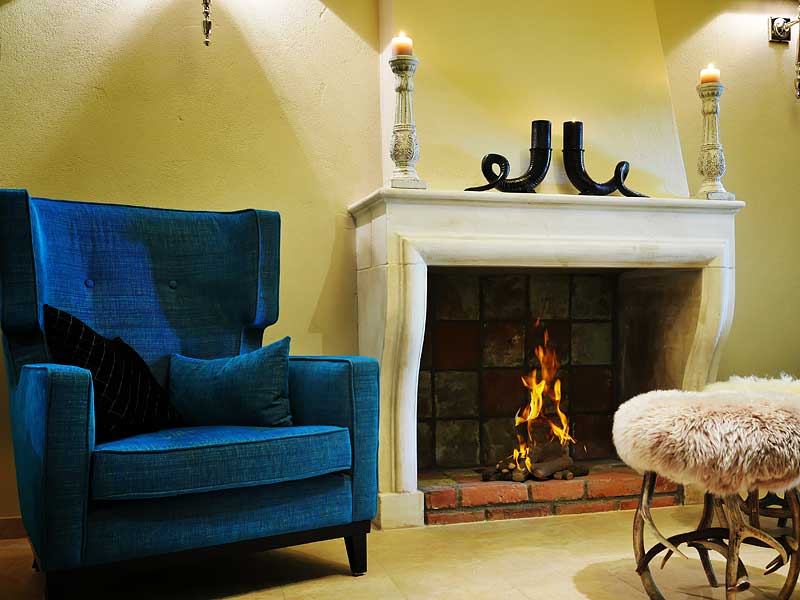 In May 2010, after careful renovations this boutique hotel reopened its doors. There are eight guest rooms (4 suites and 4 deluxe rooms) with names like amaryllis, butterfly and tulip. The décor from room to room is unique; some have the original wood beams; a few have two stories; all have magnificent views and decadent bed linens.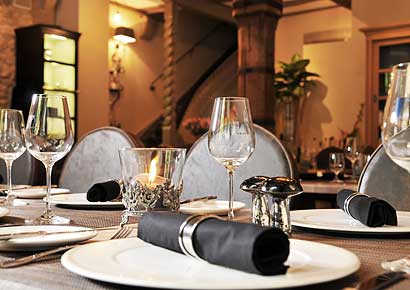 The dining room surrounds a magnificent wood beam that dates from 1526 (you can actually see the date). Decorated in an understated contemporary style there is not a single paisley pattern to be found in this room. Under a lofty ceiling scored with exposed timbers, dining tables are set with crisp grey linens and shimmering flatware. This room exudes a warm embrace with service to match.
The chefs stretch their creative liberties in new menu creations each month. Recent their menus have included:
• South of France…Olive ravioli with lavender-tomato confit and lemon pesto
• Summer in the South…Seafood salad with artichokes, olive and arugula
• South Tirol…variation of pumpkin
• Tyrolean Autumn…
Are you hungry yet?
The group's only regret was that they did not have time left in Rothenburg for a second meal at Hotel herrnschlösschen.
Image Credits: Hotel Photos provided by the Hotel herrnschlösschen – the first photo is from @GingerandNutmeg

Food Travel Tags:
Food, Germany, herrnschlösschen, Hotels, Romantic Road, Rothenburg