Lonely Planet was wrong!
The road to Quinta Santo Antonio's perch was not rutted, but it was vertical. Ginger and Nutmeg arrived at this B&B, balanced on tiny foothold of flat land between Douro Valley vine terraces, in a state of somewhat rattled marvel.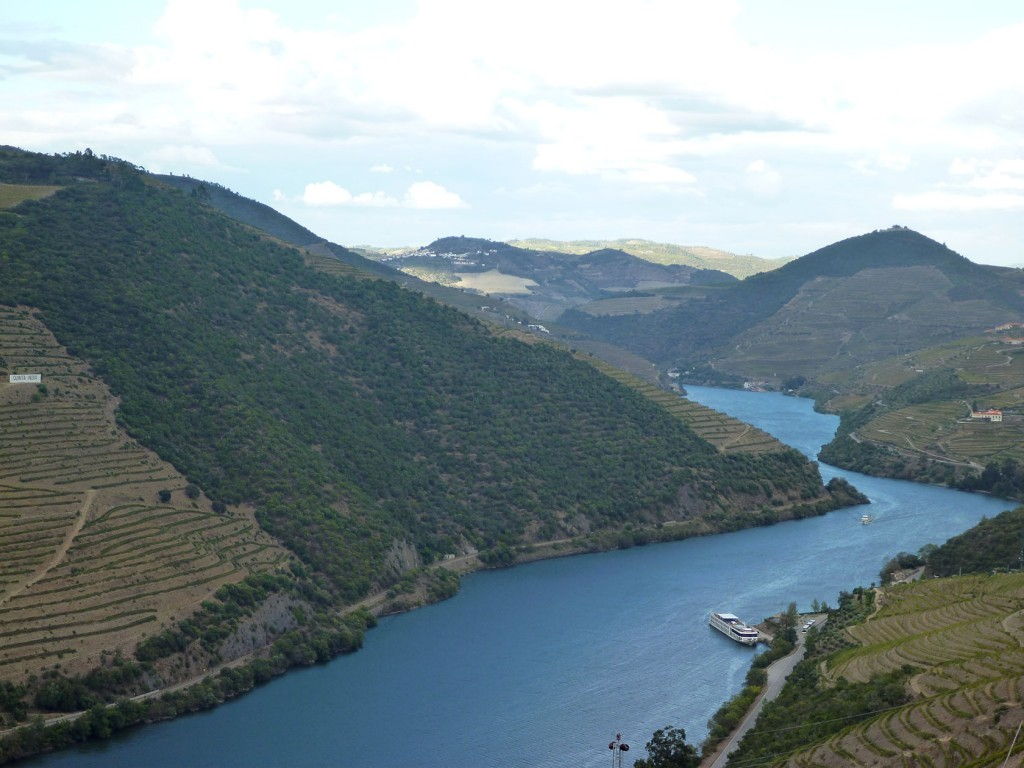 Traces of wine making history along the Douro and its tributaries predate the Romans in a river valley that according to locals is graced with three months of winter and nine months of hell. The Alto Douro was granted a UNESCO World Heritage designation in 2001for its outstanding beauty and long viniculture traditions.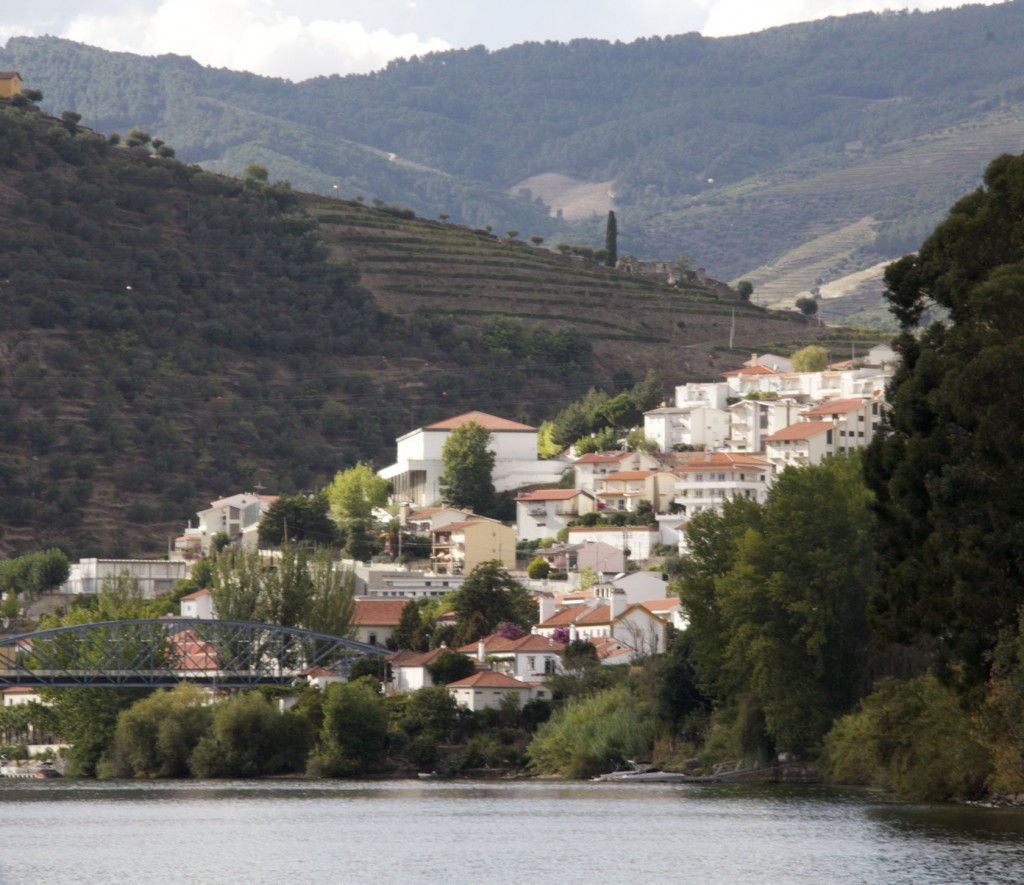 Sheer hillsides meet Douro's shores as it dissects northern Portugal from the Spanish border to the Atlantic. Wedding cake layers of stone terraces trace the outline of the slopes stretching to the horizon. Whitewashed walls and red-tile roofs of quintas (wine producing estate) sporadically break up the hypnotic vistas. This valley protected by mountains from harsh Atlantic winds is temperate enough to support citrus and almond trees.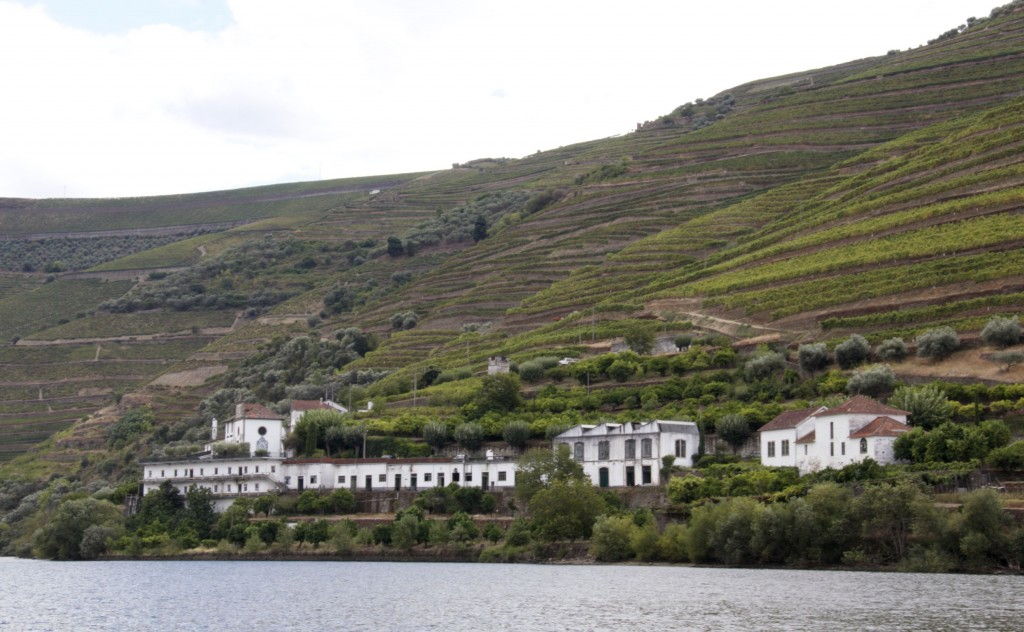 The river is mirror calm behind a series of five dams that were built in the 1950s and '60s. Prior to that the Douro was a raging 897 km (557 mi)waterway complete with rapids, shallows, rocks and gorges. With up to 50 barrels of port wine as cargo destined for Porto, sailors on flat-bottomed rabelo boats risked their lives navigating this river. Now, port wine is transported via transport truck and the rabelo boats are only used to ferry tourists around the Porto waterfront.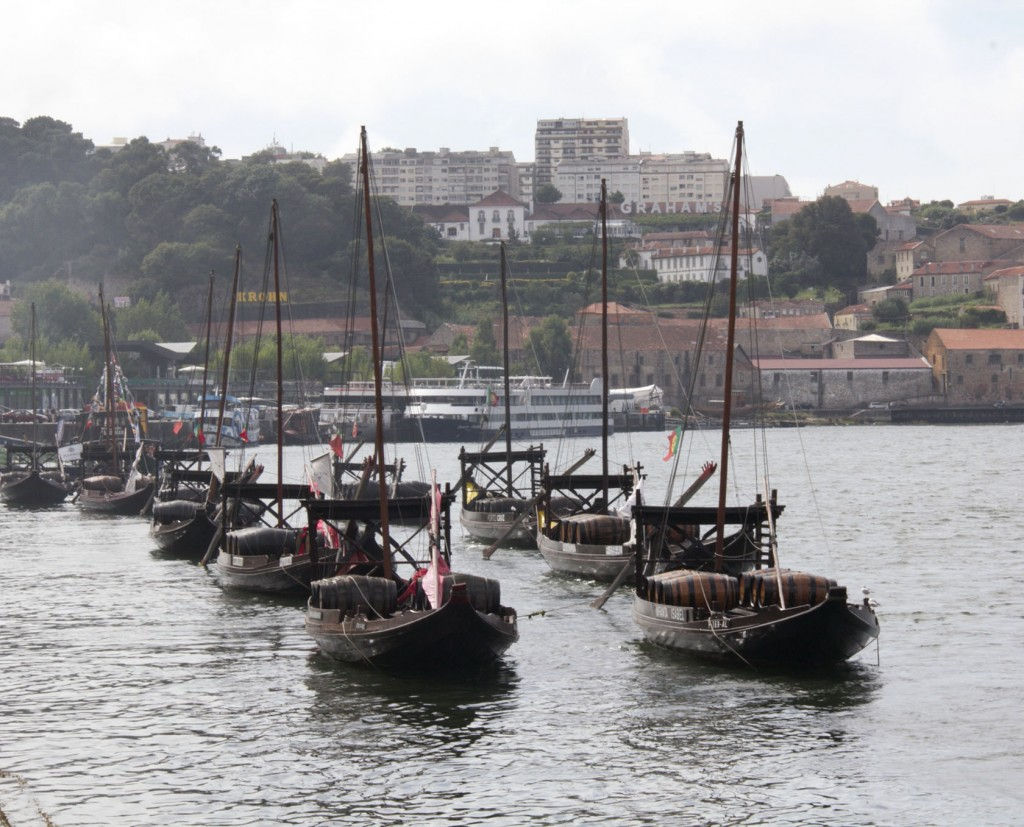 The Douro Valley became the first demarcated wine region in the world in 1756 this established a structure for wine classification and certification. The production focus for over 300 years in the Douro was on making decent wine that was then stabilized with brandy for export.
Vine rotting diseases such as oidium (1852) and phylloxera (1863) devastated the region's production and necessitated re-planting activity. The positive outcome was that many farmers took this opportunity to rebuild old socalcos (stone terraces) to accommodate two rows of vines and allow some access for mule-drawn plows. More recently, vertical planting now exists in locations where erosion of the scarce, rocky soil is not deemed too risky.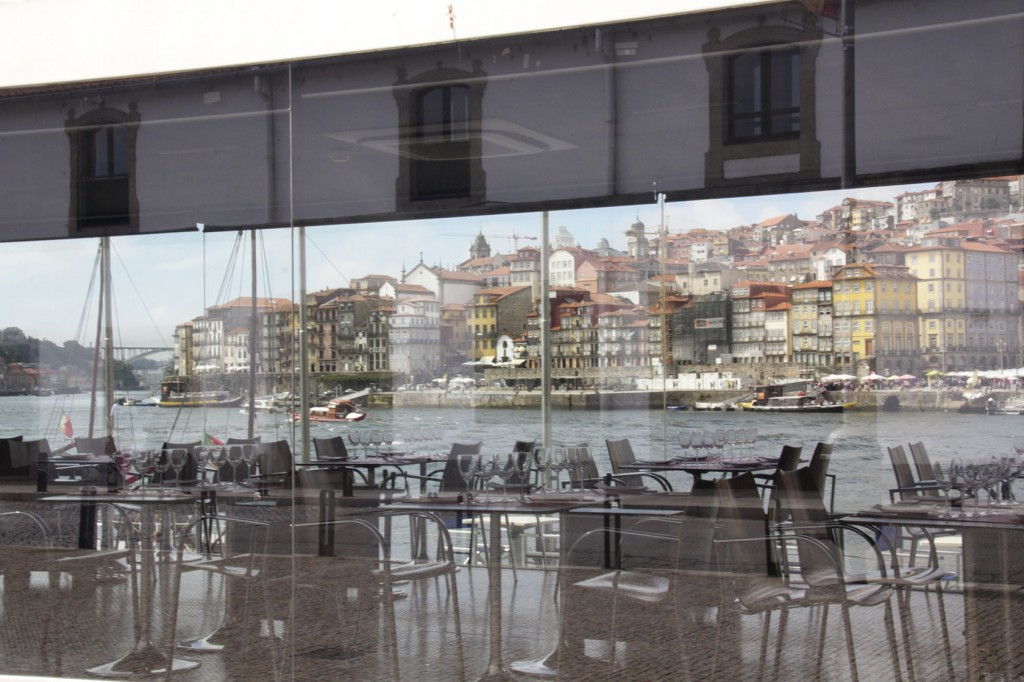 Porto was Portus Cale to the Romans' (sheltered port). Today, Cais de Gaia (Gaia Quay) buzzes with the competing sounds of plates being cleared from restaurant tables and music thumping from cafe terraces.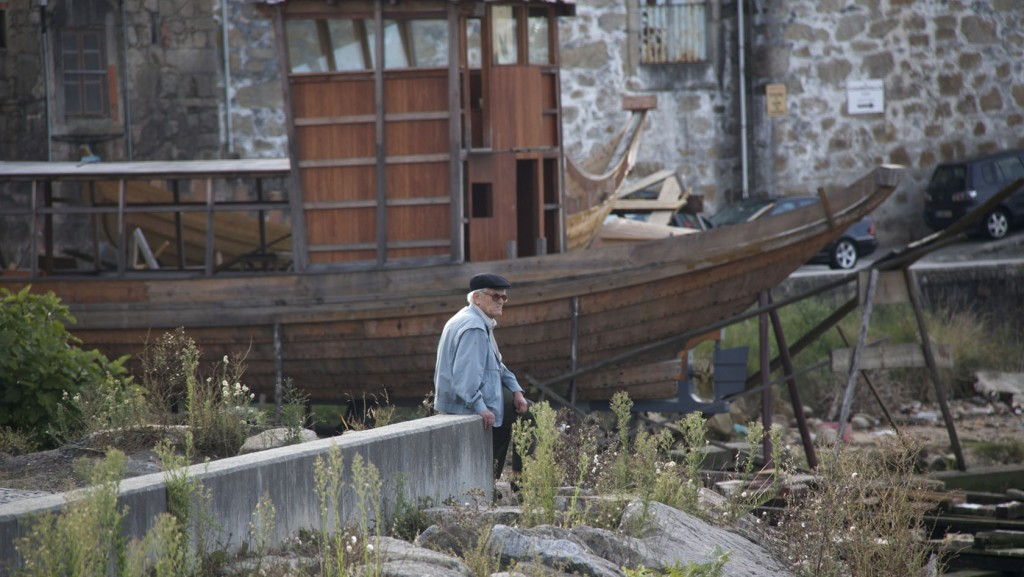 Porto continues to be the destination for fortified wine export. The renovated port lodges emblazoned with familiar names such as Churchill, Fonseca, Graham's and Sandeman are now tourist attractions where they were once only warehouse-storage and aging facilities. This is a good article if you are interested in learning more.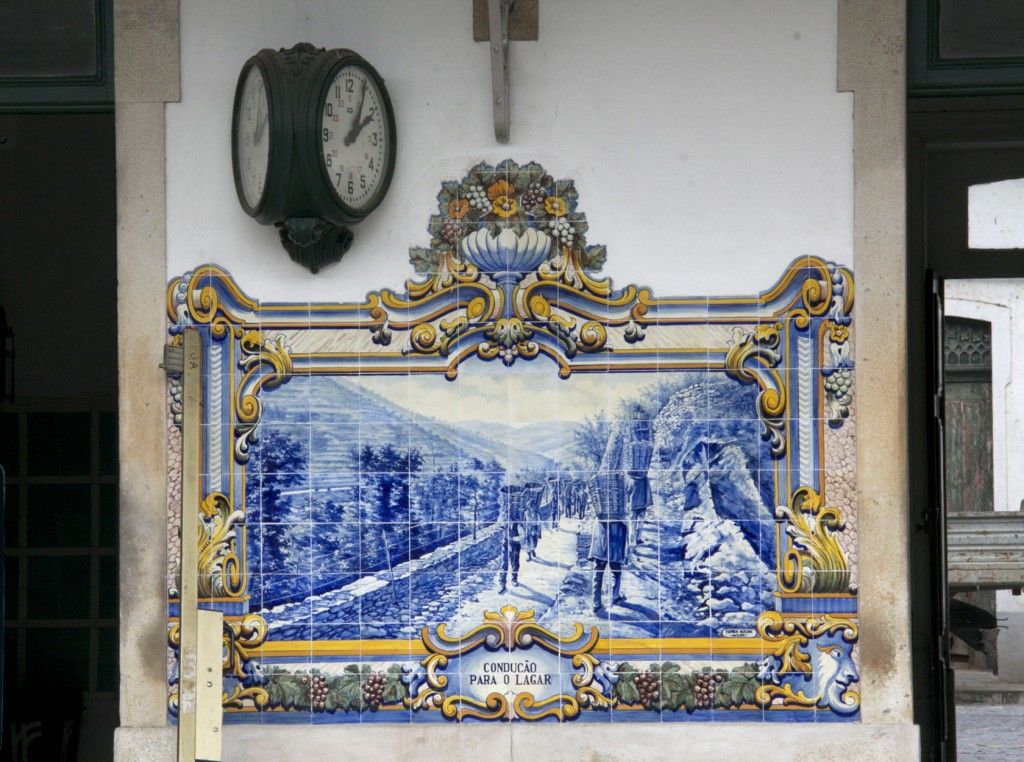 Port wine is still a part of the local economic engine, but demand for the beverage is flat to declining where fine table wines have seen an increase. A growing appreciation for Portuguese wine and the Douro Valley UNESCO designation form a strong foundation to attract much-needed tourist dollars to the region.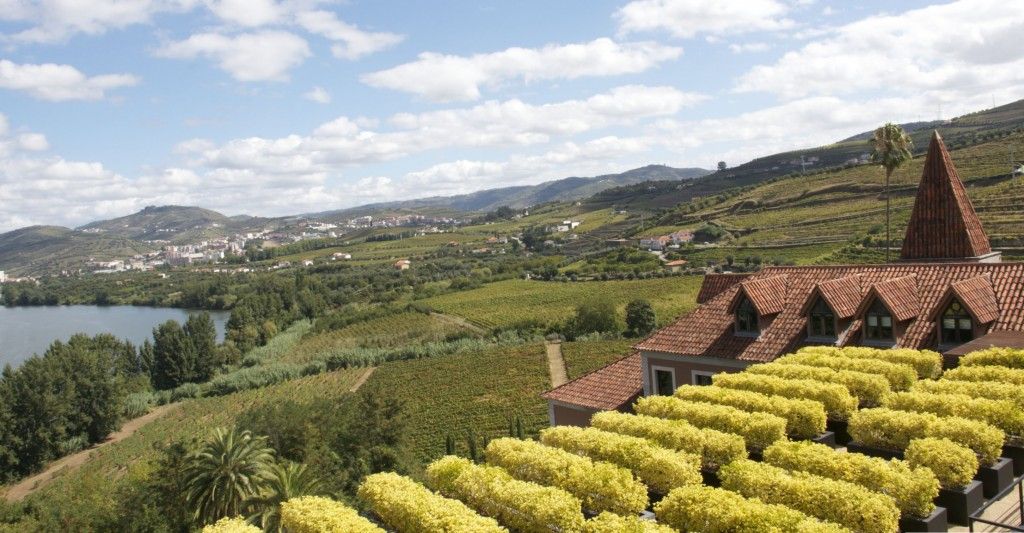 The Douro's magnetic personality now caters to tour buses and river cruises. Glimpses of another era, an agricultural life, are depicted in azulejos tiles in the Pinhao railway station. In a relatively small geographic area, five-star properties with renowned chefs neighbour abandoned riverside port lodges, unruly fig trees, abandoned vines and crumbling stone walls known as mortórios.
Food Travel Tags:
Douro, Port wine, Porto, Portugal, Things you should know about Portugal, Travel Tips, Wines