The game of pétanque, sometimes called boules is a form of religion in Provence. Most villages have an official or unofficial boules pitch. The more elaborate centres will even have a "club house" offering refreshments.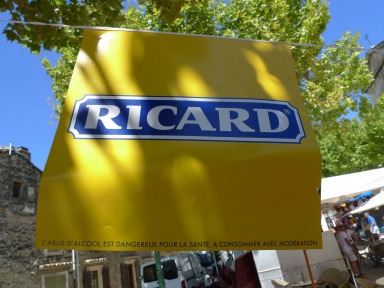 The word pétanque is Provencal in origin from the word petanca, which means "feet anchored". The game in its' present day format started in La Ciotat (on the Mediterranean coast) in 1907. Other similar games are bocce, bowls and horseshoes.
The concept of pétanque is straightforward; the player standing with both feet on the ground tosses hollow metal balls towards a smaller wooden or plastic ball called the cochonnet or piglet. The player closest to the little ball wins the point. The game can be played with two players or up to six players (two teams of three).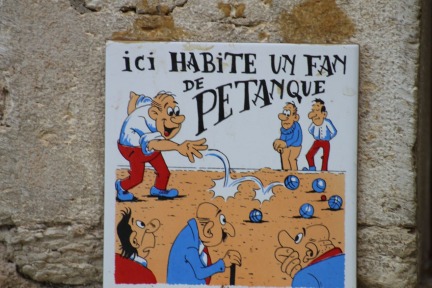 The game of pétanque is remarkably accessible for everyone. All that is required is a flat surface, usually gravel or sand or occasionally grass. There is no physical fitness requirement to play the game, so you see participants of all ages and abilities. In fact, there are many world-class wheelchair bound champions.
The game starts with a coin toss, then the small ball sometimes called the bouchon (or cork) is thrown a respectable distance away. A serious player will have their own balls, the size and weight are determined by hand size. The players take turns tossing their metal balls, with the idea of getting closest to the cochonnet. That sounds easier than it is in reality as the ground is uneven and the opposing player will strategically try to knock your balls out of the way. The first player to 13 wins the match. Although it sounds straightforward, some games have surprising upsets in the final minutes.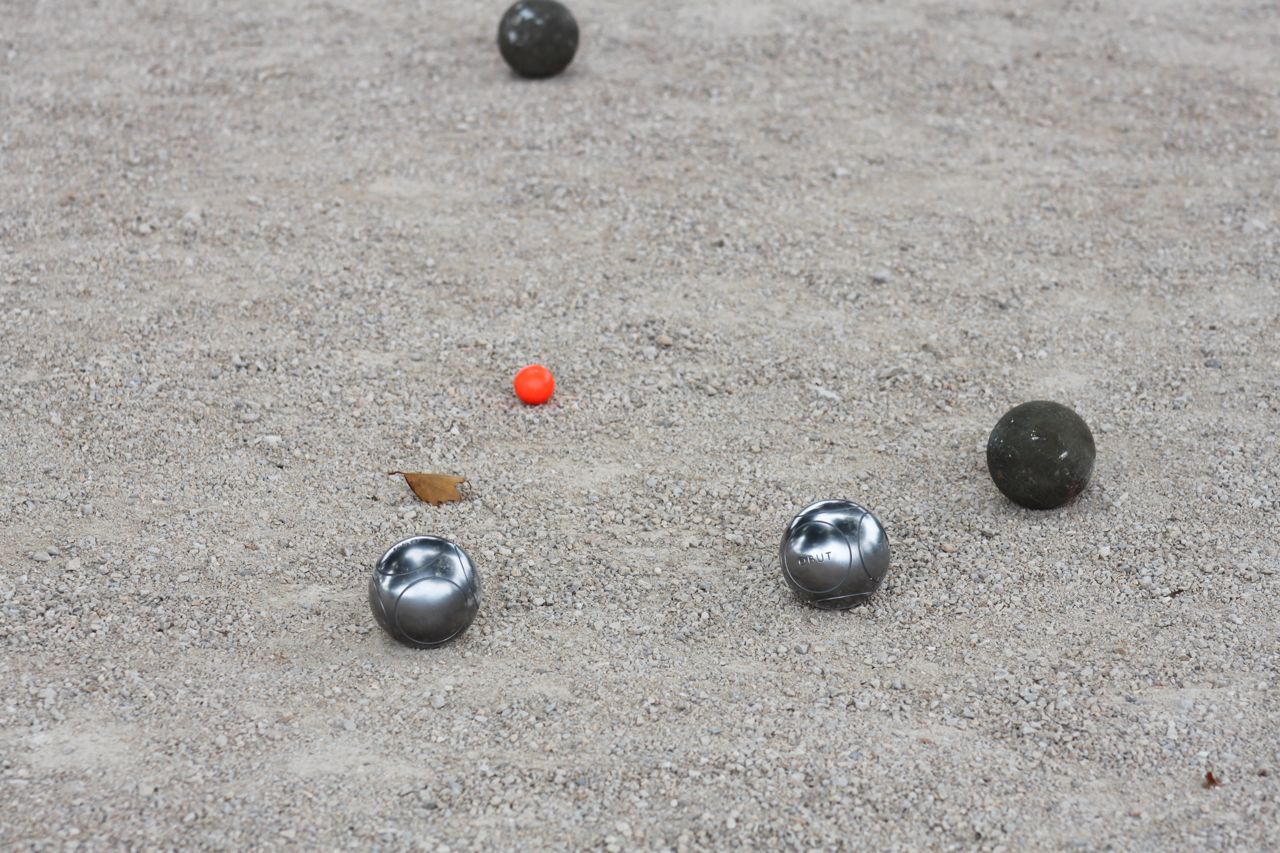 Ginger decided one way to improve his French skills would be to spend time at the extremely social village boules pitch. So he went off to Decathlon and bought his own pétanque set. Ginger studied the rules and then asked a friend for a lesson. Nutmeg would like to confirm that this game is harder than it looks but Ginger has improved his French!
Have you ever played?
Food Travel Tags:
Boules in Provence, Provence Travel, Travel in France