When Ginger and Nutmeg first ventured to Provence they felt prepared for the adventure. After all, it was not their first trip to France, they had previously biked in the region, and they had read Peter Mayle's books – so they were confident in their basic understanding of the region.
And basic it was!
Nutmeg would like to share five Provencal myths for consideration as you pack your bags for the south of France, with visions of purple lavender fields and olive groves dancing in your head.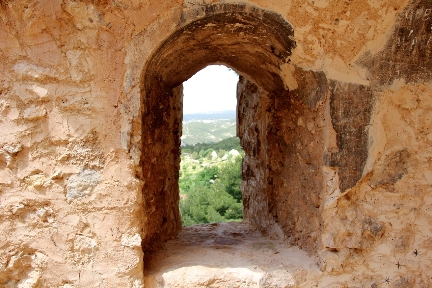 1) The sun is always shining
Every guidebook, website and possibly even your travel agent will tell you that the region enjoys over 300 days of sunshine a year. Although this may theoretically be true, when it rains the precipitation tends to make up for those cloudless days. Heavy, drenching downpours can mark the weeks of spring and fall. Just imagine an autoroute in France at a standstill.
The notoriously volatile and temperamental Durance River was finally tamed by a series of industrial canals and hydro-electrical dams. Prior to the man-made interventions this unruly river infamous for flooding her banks did so – 188 times between 1832 and 1890 alone.
Within G&N's first month in Provence they had acquired rain boots, extra umbrellas, rain hats and heavy water resistant coats.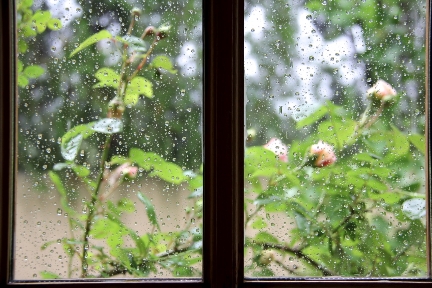 2) The south does not get that cold
With airline restrictions on both quantity, and weight of baggage G&N had to make some tough choices – they left behind down jackets, hats and gloves, after all they were headed to the south of France. Lulled into a few weeks of Provencal bliss their first encounter with mistral winds was a literal slap in the face. This north wind picks up speed as it churns along the length of the Rhone River, often bringing a rapid change in weather, drastic dip in temperature and unexpected gusts that can knock you on your heels.
Wool sweaters, long underwear, thick socks and cosy slippers rapidly replaced sandals and t-shirts in G&N's closet.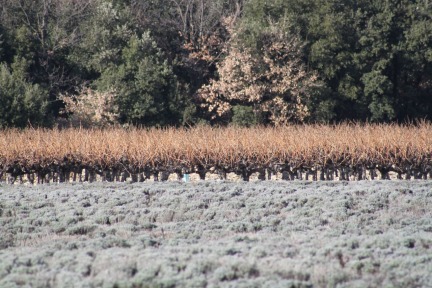 3) The zucchinis are fresh in the market
Photo journals and postcards of Provencal markets accurately capture the vivid rainbow colours and array of goods for sale. Market stalls (especially in tourist centres) can boast a dizzying display of products and produce for sale, but it is best described as territory for buyers' beware.
In the case of produce, the vendor must by regulation display a sign indicating, "pay d'origine", indicating where the goods came from. Although, there are official market inspectors who penalize merchants for shoddy practices such as incorrect signage, expired licenses or inaccurate weigh scales, there is still room for a bit of market manipulation especially for the unsuspecting, camera toting tourist. "Repackaged" in France can be interpreted in quite liberal ways.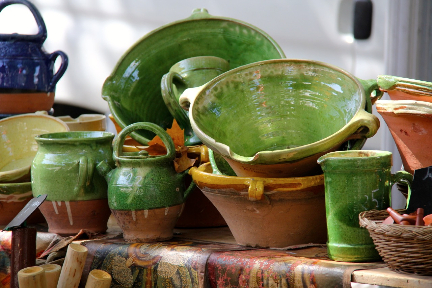 4) You can drink as much rosé as you want
In a place that is notorious for rosé production it would be a shame not to indulge. Documented wine production in the region began with the Greeks, in 600 BC; although it is highly probable home-based fabrication existed before that time.
Wine is big business in Provence. There are three large appellations in the region; Côtes de Provence, Côtes d'Aix en Provence and Coteaux Varios en Provence – under each of these there are smaller sub-appellations. The region produces roughly 6% (174 million bottles) of the total wine production in France, over 80% of that is rosé.
Although red wine production is small at 9% of the total, there are some excellent producers near Aix and in the Luberon. White wine production is the smallest at barely 4%; however if you have a chance to sample a crisp white wine from Cassis say yes.
A chilled glass of rosé on a café terrace; it is a right of passage in Provence. Needless to say, beware of the sun and ask for lots of ice.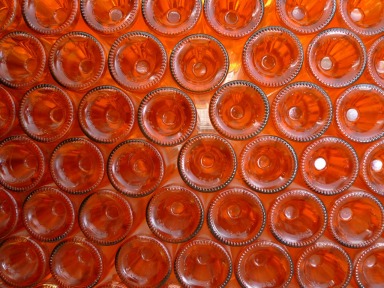 5) The pool is heated
This myth might be best paired with points 1 & 2 above. There is a heavy reliance on the sun to heat pool water in the region. Read the fine print on your hotel brochure or house rental – before you dive in.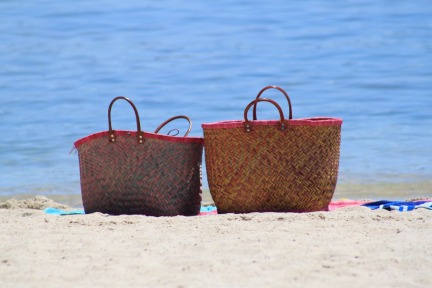 Do you have other myths to add to this list?
Food Travel Tags:
Markets in Provence, Provence Travel, Travel in France