It is sweltering!
The thought of making dinner is overwhelming.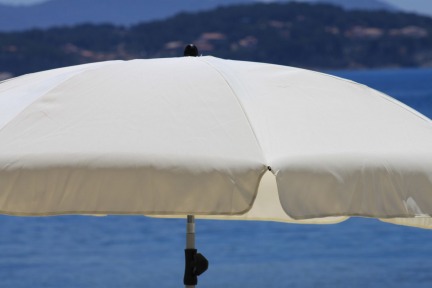 There are two solutions:
Pour yourself a cold, frosty drink
Order take-out.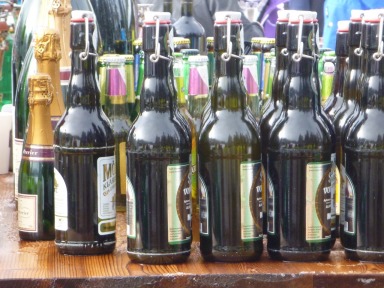 If you insist on cooking, keep it simple and this summer salad is the perfect answer, easy, tasty and filling.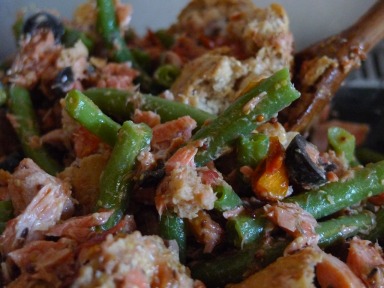 Panzanella salad is originally from the Tuscan region of Italy, now is found on many restaurant menus. Like many recipes, this one evolved from a solution for stale bread, to a fancy "meal" salad that allows restaurants to charge a bit more.

Salmon Panzanella Salad
Prep time:
Cook time:
Total time:
Nutmeg came across this Salmon Panzanella Salad on Epicurious and had to try it. Her version is altered from the original one so feel free to give it your own touch. The ingredients can be changed up depending on your personal tastes and what is fresh at the time. One option is to try this salad with a flaky white fish like a cod or halibut, green beans and cooked red peppers. For with a more Asian flair with snow peas. In cooler months, try this recipe and serve with a warm soup.

Ingredients

2-3 Fillets Wild Salmon
2 Cups Green beans, the ends removed and cut into 1-inch pieces
2 Cups Cherry tomatoes, washed
1½ Cups Arugula, washed
½ Cup Black olives, ideally from France or Italy
4 Tablespoons Extra virgin olive oil
1½ Tablespoons Red wine vinegar
1 whole Baguette, cut into 1-inch cubes
Salt and pepper, to taste
Instructions

Preheat your oven to 375F
Season the salmon with salt and pepper
Place salmon skin side down on a lightly oiled baking sheet
Bake until well cooked 10-12 minutes (depending on fillet size)
Wash the cherry tomatoes, lightly coat oil and place in a roasting pan
Roast the tomatoes until soft 15-20 minutes
Note: you can skip this step completely and serve with fresh tomatoes
Bring water to a boil and cook the beans for about 3-minutes until crisp-tender
Drain and set aside
Make the dressing by whisking together the olive oil, vinegar salt and pepper
Toss the tomatoes, beans, olives, bread in the dressing
Allow the salmon to cool slightly and flake with a fork (discard any bones and the skin)
Add the salmon to the other ingredients
Finally, add the arugula right before serving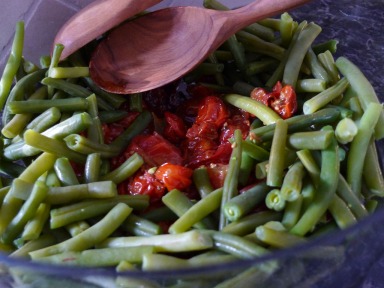 Food Travel Tags:
Healthy Salads, Healthy Salmon recipes, Meal salads, Panzanella salad, Salad, Salmon