In a green maze – that is how your journey starts.
Wandering aimlessly through the hedge circuit your footsteps form the letters, as your shoulders rub against the thick shrubbery.  The characters spell Bereishit the first word of the Torah, a Hebrew word that translates to in the beginning of. In this case, it is the beginning of a distinctive garden adjacent to Mas de la Brune, a home that dates from 1572.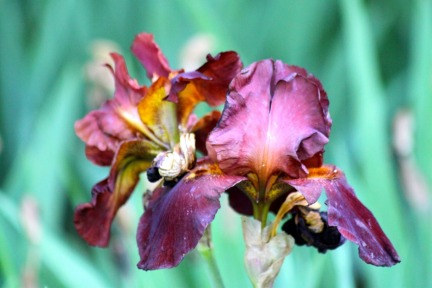 Le Jardin de l'Achimiste (Garden of the Alchemist) is a public garden located near the village of Eygalières and a short drive from St Remy. This magical place was created in 1997. "It is a philosophical essay in the form of a garden, representing physical and intellectual development, and the development of the senses." – a well-crafted description is from Wikipedia.
Once you pass through the labyrinth, the middle tier of the garden is filled with plants, trees and herbs once believed to possess magical qualities. Flora typical of the region is found in this section in a seemingly disorganized yin/yang of structured and unwieldy beds. At each stop, a descriptive panel lists the perceived magical qualities, which might include properties such as aphrodisiac, culinary, fertility, medicinal or protective. Magic or not, these plants are still highly valued today for cooking, health and restorative purposes.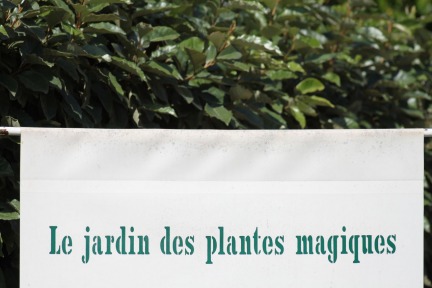 A practicing alchemist is believed to have once lived in Mas de la Brune, in the late 1500s. Inspired by this background, the landscape designers created a final garden chapter that combines blacks, whites, and reds in a planted representation of alchemy. This last part of the garden is the most dynamic as the nature of the plants changes with the seasons, depending on what is in bloom at the time.
One walks through a somber, cool black section, where sunlight is filtered through a mesh, your quiet steps follow black stones and the plants are a dark Aeonium (cactus family).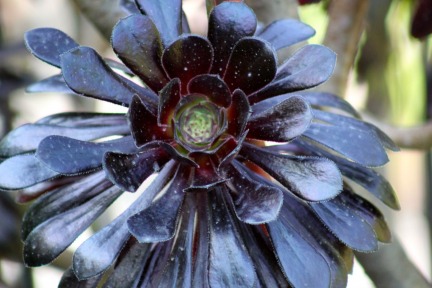 Suddenly, you are cast out into an area so brilliant and white that you are almost snow-blinded.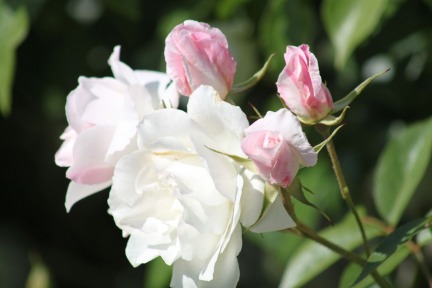 The sunburst shaped, riot of red plants at the end are an energizing contrast.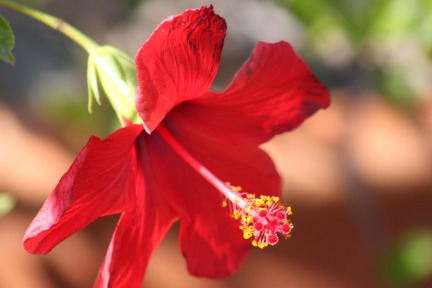 There is no philosopher's stone or at least not one that Nutmeg uncovered. However, the journey through the garden does inspire a few mythological thoughts along the way.
For those interested, a fun interactive overview of the garden can be found via the following link Jardin de l'Achimiste.
Do you believe in magic? Let Nutmeg know.
Food Travel Tags:
Jardin de l'Achimiste, Provence Travel, Travel in France