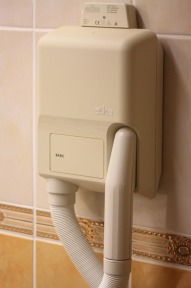 Gentlemen do not press DELETE – this post is for you!
The men's grooming products market is forecast to exceed $33.2 Billion (USD) by 2015. That figure includes shaving products and colognes; however, a few of you must use hair products too.
Here, are some of the facts:
The EU hair care products, market generated almost $17 billion in revenue, in 2010
Hair care represented an industry worth more than $7 billion in the US, in 2010
Market segments exhibiting strong potential include men's care, products for specific ethnic groups and dermatological skin care.
Despite the scepter of the global economic downturn, the number of men's grooming product launches worldwide has risen sharply since 2008, according to the latest data from Mintel.
So regardless of what you have in your travel toiletry bag and load in your suitcase, it probably does not include a hairdryer.
Absolutely the LAST thing you would think of? After all,
Most airlines only allow 20kilos for baggage and not a gram more.
The hotel will provide the necessary small hand-held appliances.
No need for one more device requiring an adapter.
Your lady friend might think otherwise. It is virtually impossible to avoid a bad hair day when faced with one of these:
The "Toaster":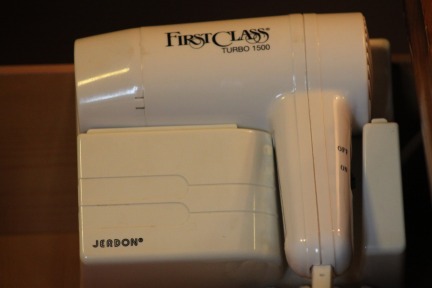 The "Multi-Tasker"… found in the desk drawer, so you can work on your laptop at the same time: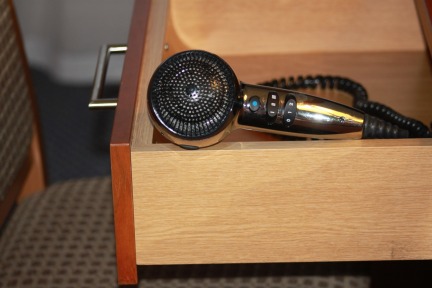 Nutmeg wants to know:
Would Steve Jobs have designed these?
Men: what hair products do you use?
Ladies: please share your hotel hairdryer stories.
Food Travel Tags:
Travel Entertainment