Charming, was what Nutmeg expected from the Tuesday market in Saint Quentin la Poterie; a village known for its collection of resident artisans (40+) and the annual European Ceramic Festival – Terralha.
A concrete abomination was what she got.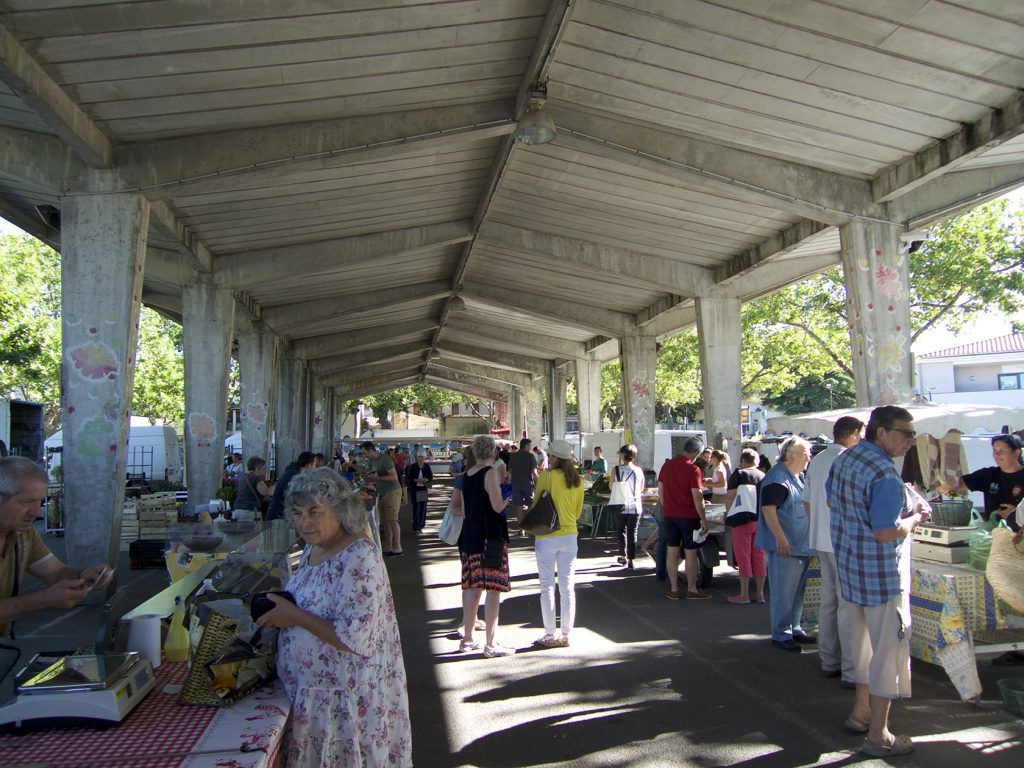 This town was the birthplace of Joseph Monier the inventor of reinforced concrete. As a tribute to the creator, a raised concrete canopy shelters market stalls from sun and rain.
Practical.
A small group of foodies from San Diego, Paris (via Texas), Uzés (via Atlanta) and three Canadians were following Chef Eric Fraudeau around Saint Quentin la Poterie's farmers market, one morning in June. The objective was to select ingredients for the cooking class and (hopefully) lunch. The only thing that was clear was that rabbit would not be on the menu as the participants attending the week-long culinary holiday had eaten "bunny" the day before.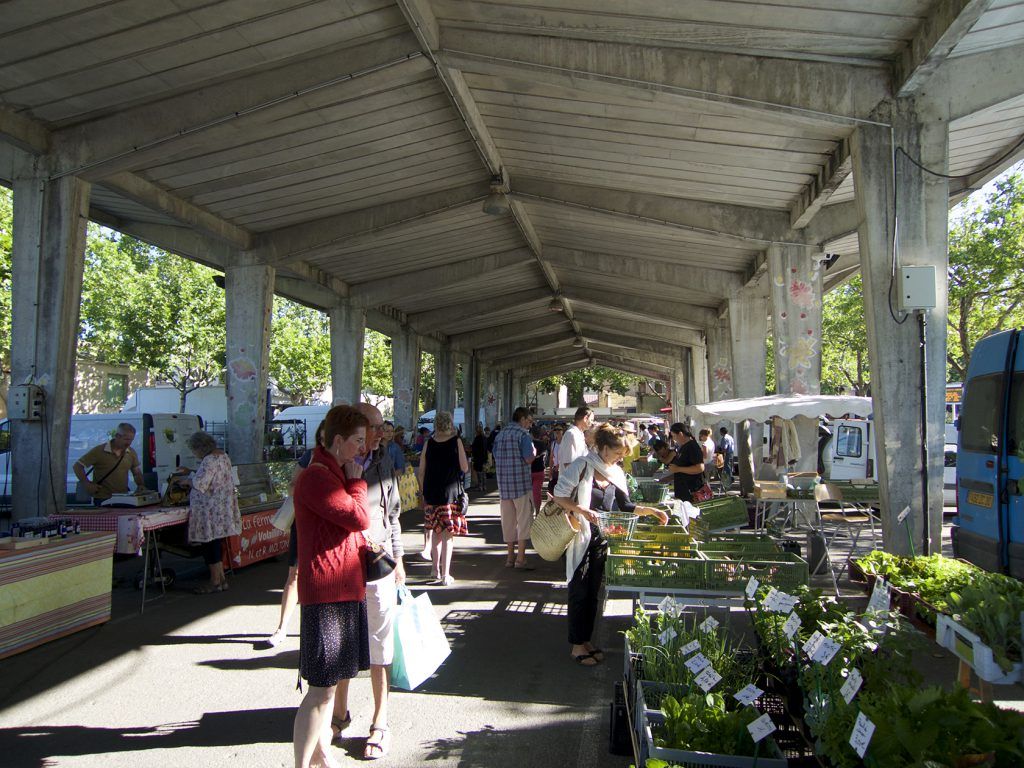 Chef Eric flittered from one vendor to the next, pointing out unique food items and prodding the group to sample local favourites. Basil, garlic cream anyone? It's delicious. The menu changed several times in 45-minutes as market bags filled with tapenade and bread for the apéro, fresh monkfish for the appetizer course, lamb shoulder for the main and apricots (with a yet to be disclosed surprise) for dessert.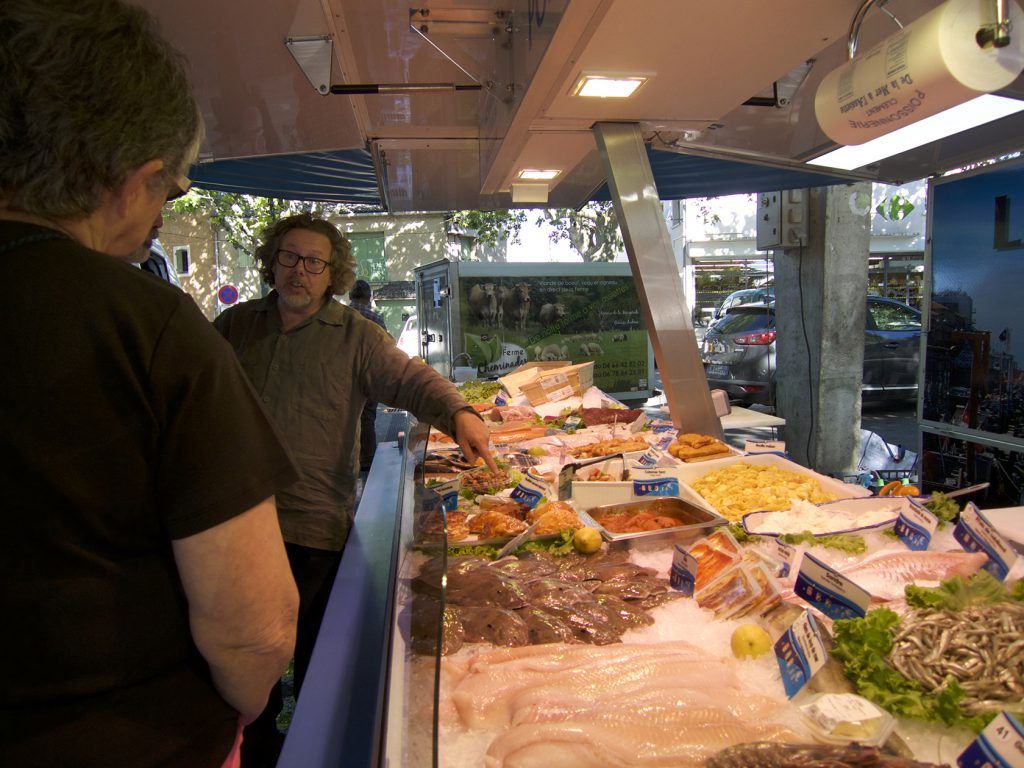 Saint Quentin la Poterie's Tuesday market is a real paysan market, many vendors are selling produce directly from the back of their farm trucks or local fare made in their kitchens. Note: on Fridays there is a larger market.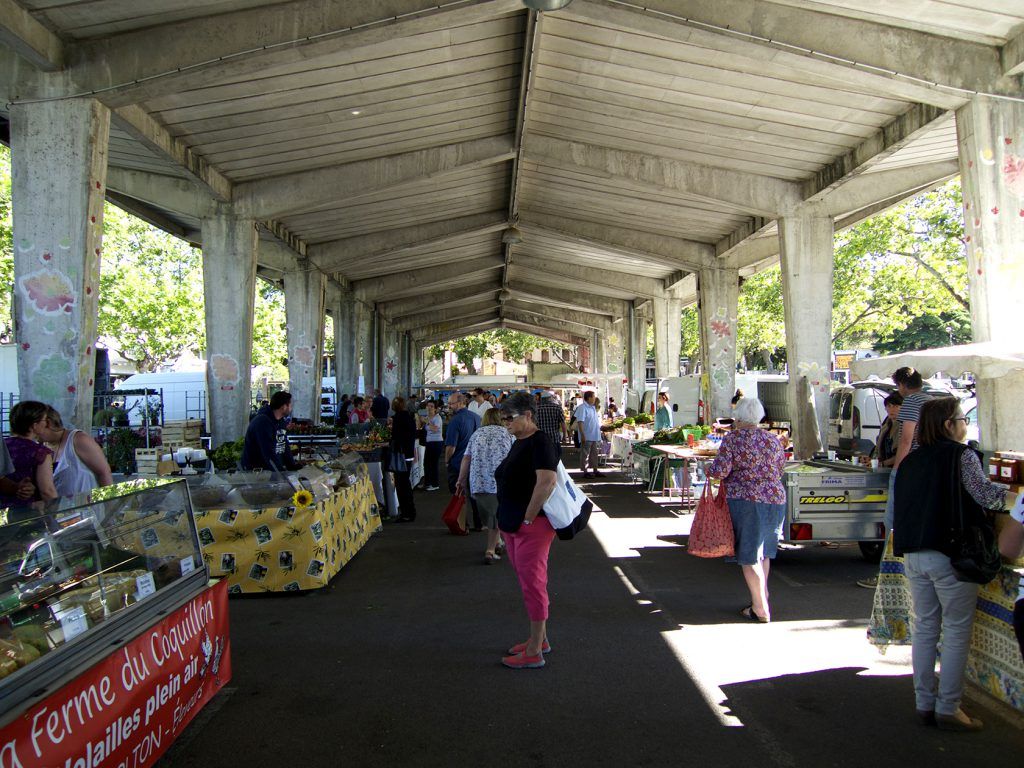 Given, that Chef Eric had set the tone, the group was dispersed; taking photos, sampling melt-in-your-mouth brioche and ogling the strawberries. He skillfully rounded up all the stray foodies with the signal that we still had a lot of cooking to do before lunch.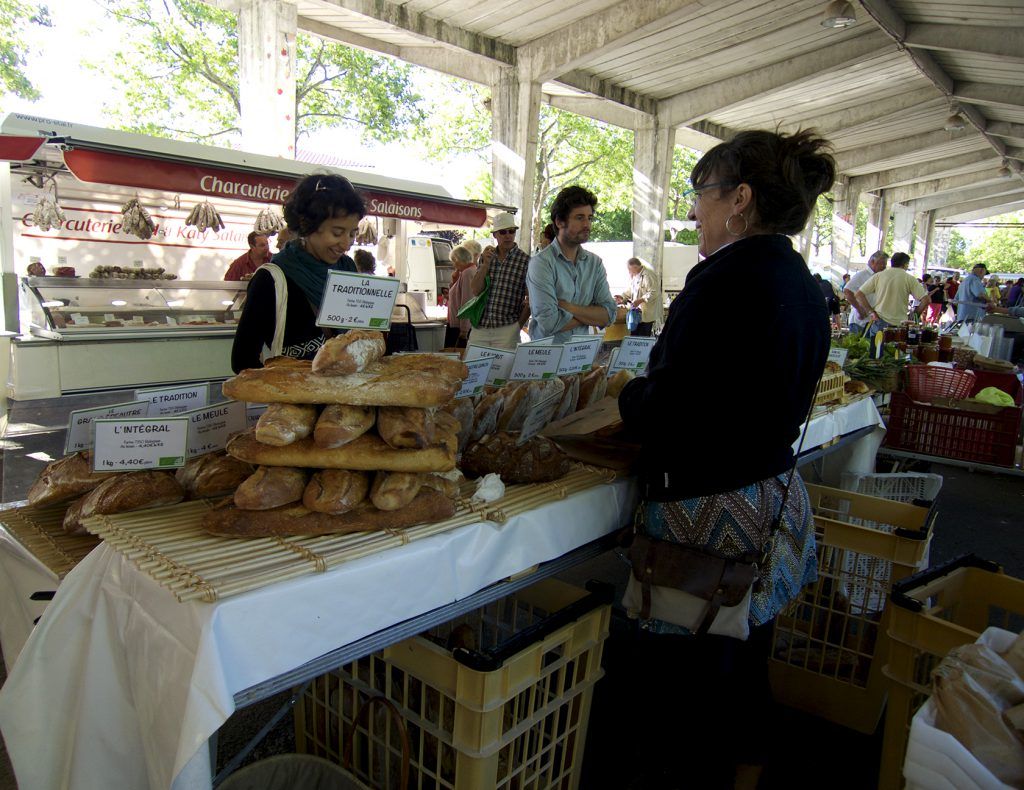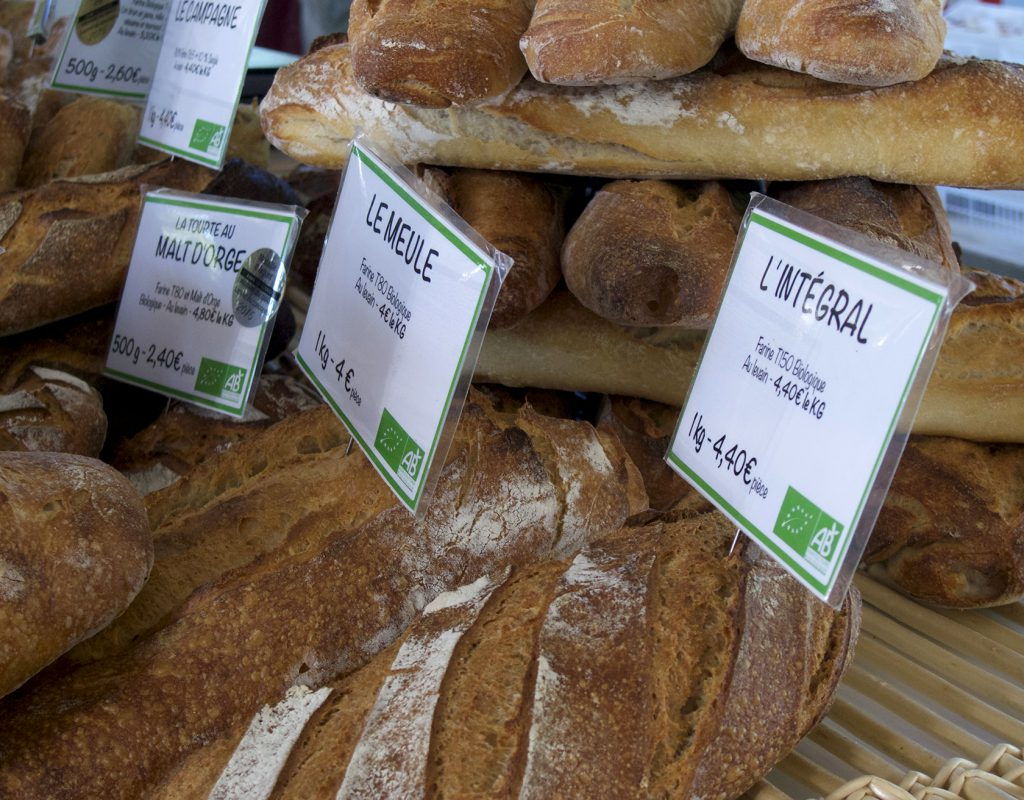 Cook'n with Class, a cooking school and taste experience, launched in Paris in 2007. Chef Eric Fraudeau determined that after a 30-year culinary career, in France and North America, it was time to set-up his own shop. Having worked in Montreal and New York for major hotel chains, and cooked in the kitchens of gastronomic greats – Alain Ducasse and Joel Robuchon – it was time.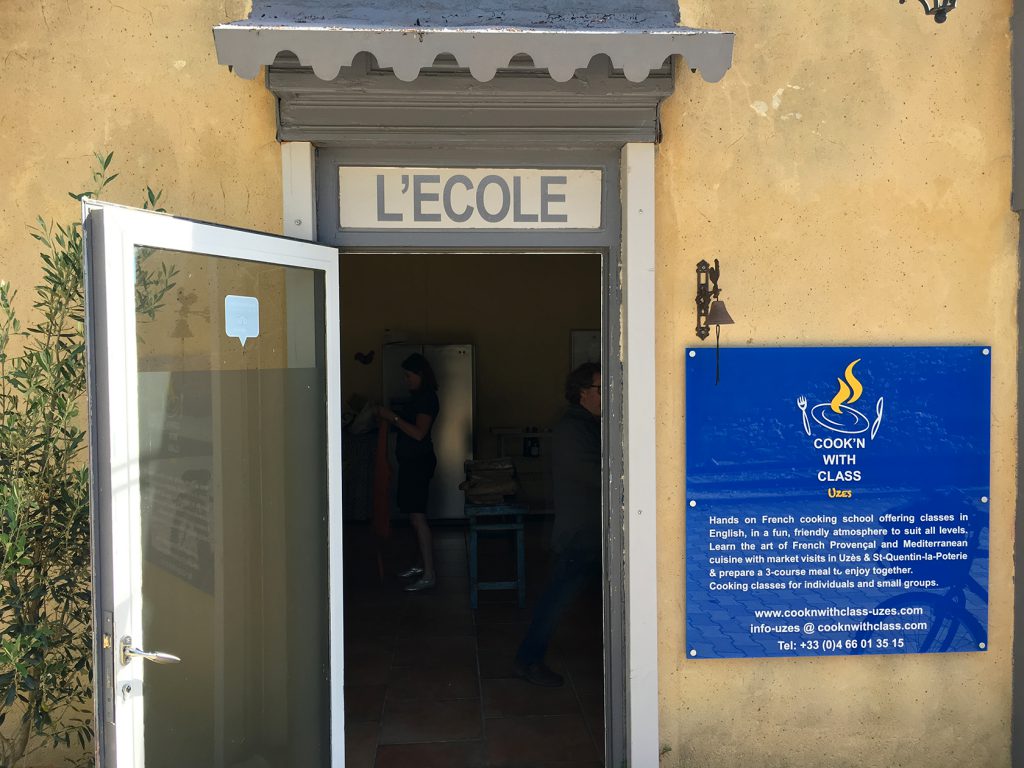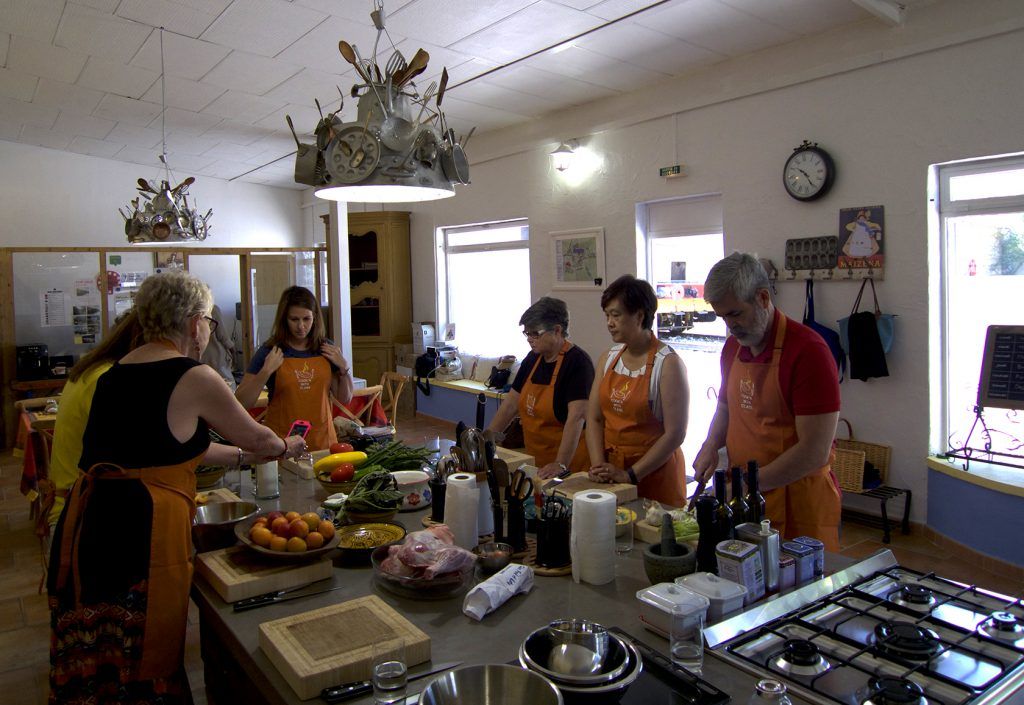 Eight years later he was ready to open a second location in Uzés. Cook'n with Class (Uzés) is minutes from the town centre in a bright, airy space. The interior, once a train siding shed, has been transformed into a cooking school. The Cook'n with Class experience is deliberately hands on; wash your hands, roll-up your sleeves and start chopping, peeling, deboning, stuffing and generally helping to prepare the meal. Along the way, Chef Eric might suggest a technique improvement or divulge easy preparation tips.
Roast the lamb shoulder, skin side down first to seal in the juices.
Choose apricots that are not too ripe for the dessert.
Crush the garlic bulbs with a knife to remove the skin.
Don't stir the chocolate too fast, allow the hot milk to melt it first.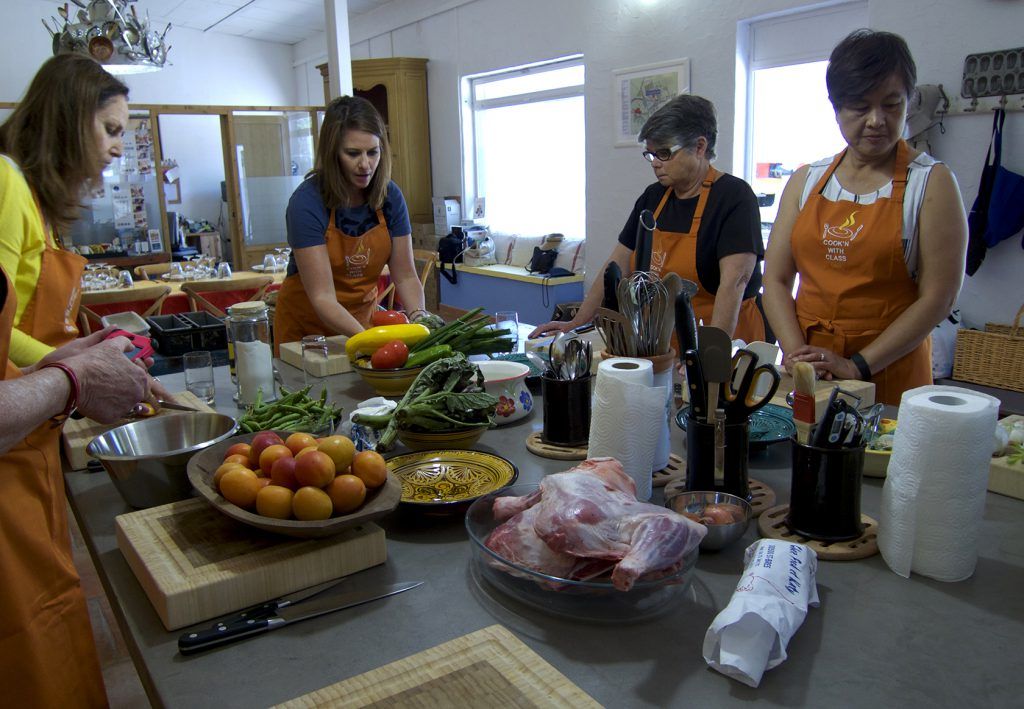 Nutmeg sensed that the work section was drawing to a close when Frédéric Duverger of Cannes You Taste arrived with a selection of wine that he would pair with the meal. Did he know the menu in advance? No. He is just good at his trade. Duverger is a certified sommelier and has achieved Wine & Spirit Education Trust (WSET) accreditation. A Bordeaux native (wine might be in his blood) and Cannes resident he understands the magic alchemy of food and wine pairing.
It was time for lunch and vino!
The menu du jour: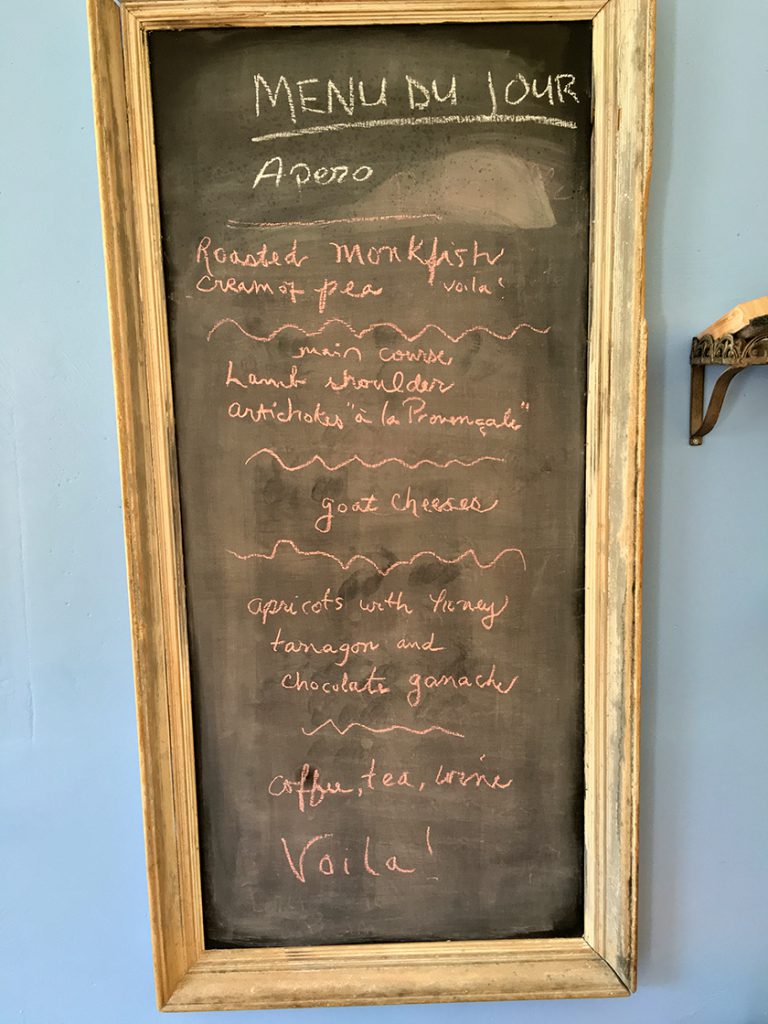 Food Travel Tags:
Cook'n with Class, Cooking classes, Cooking School, Culinary Holidays, Uzès