AOP Les Baux de Provence
Launched in 1995, Appellation d'Origine Contrôlée (AOC) Les Baux de Provence was a bold step for a group of winemakers. They joined forces to carve out a unique identity in the ocean of, at that time, mediocre Provencal wine. Previously (since 1972) these wineries fell under the umbrella of the AOP Coteaux d'Aix-en-Provence. The les Baux vintners felt that their production was blurred in the vast volume produced by that large AOP. Appellation d'Origine Protégée (AOP) Les Baux was re-established in 1995 reverting to the original appellation formed in 1956. Today ten vineyards are members of the AOP and follow the same guidelines for making wine.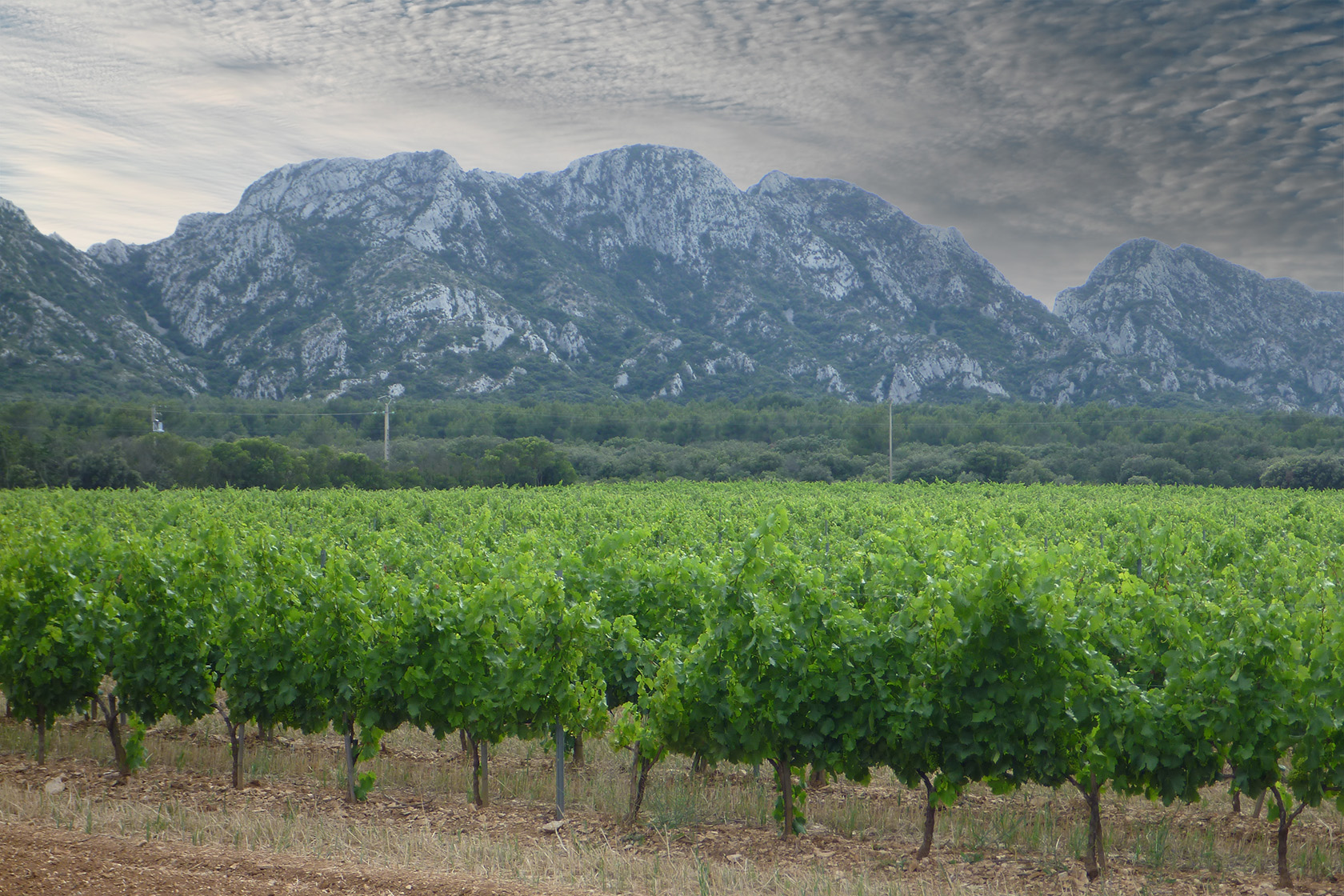 The Stunning Alpilles
The landscape of the Alpilles is not exactly the land of milk and honey. Rather this is a harsh alpine climate that supports the growth of grapes, almonds, herbs de Provence, and olives. Known as the Alpilles (small Alps), this 30km band of jagged limestone cliffs and scrub brush is a protected regional park infused with wild aromas of herbes de Provence. At its highest point, the ridgeline of the mountains is only 498m (1,634 ft). Yet the gnarled limestone fingers reaching towards Provence's blue heavens are simply arresting. The Park and its unscathed terroir are why the vineyard owners felt that their wines would be better served under the AOP Les Baux de Provence banner. Continue reading here for information about these vineyards in the Alpilles.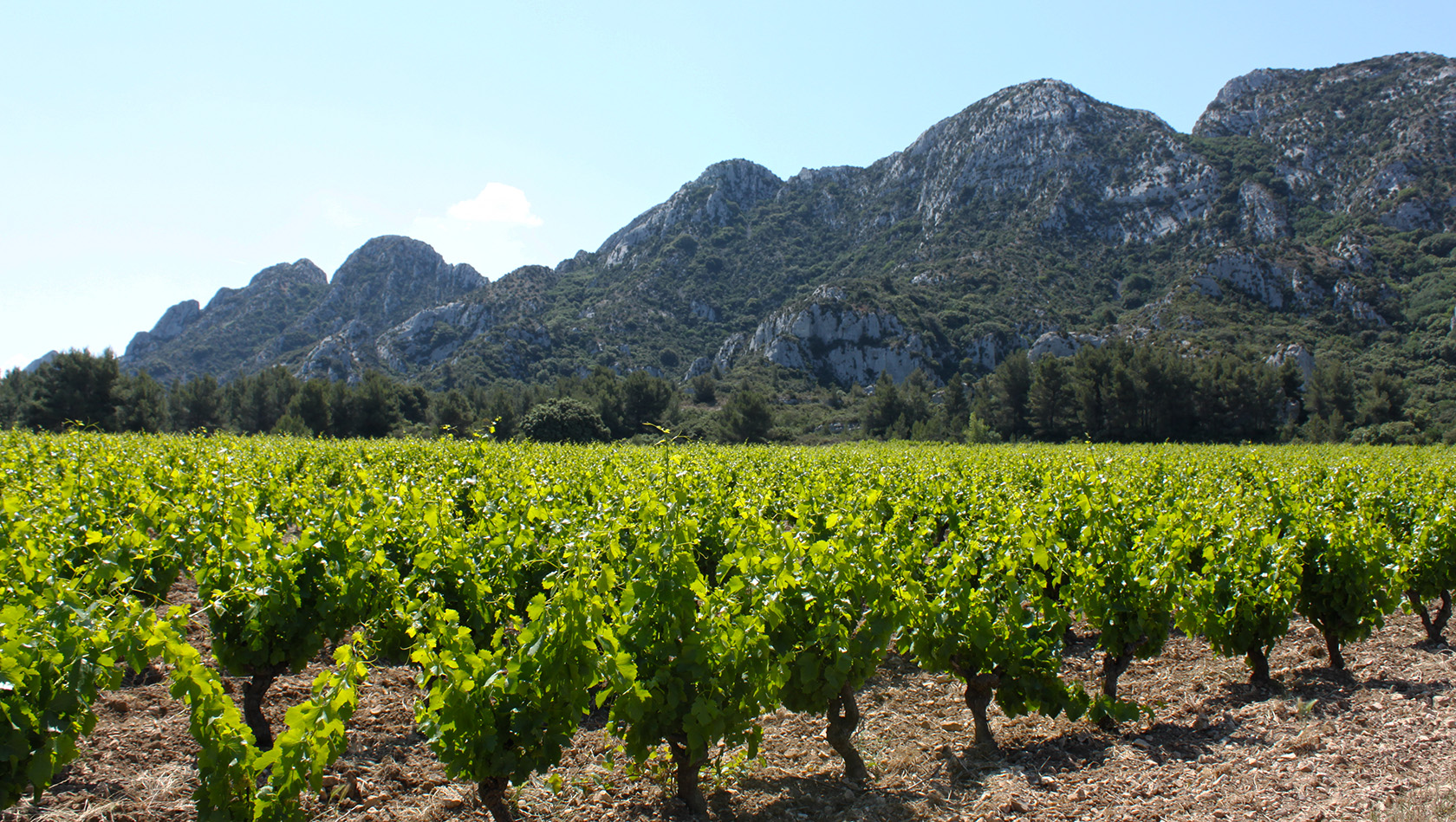 Food Travel Tags:
Alpilles Mountains Provence, French Wines, Vineyards in Provence