Due to his sojourn in France, Ginger missed the Calgary Stampede in 2011. He barely survived the separation anxiety, and certainly would not have made it without the heavy dose of local, Camarguaise ranching heritage. Surrounding Arles and Nimes, there are a plethora of regional events within a vast geographical area. Every small town hosts a summer celebration in honour of the local patron saint. These events typically include lots of entertainment for all ages. Space permitting, in the villages, there are usually rides and games for kids. Daytime and well into the wee hours there is plenty to amuse the older folks; village meals, rocking musical acts and numerous displays of horsemanship with the bulls.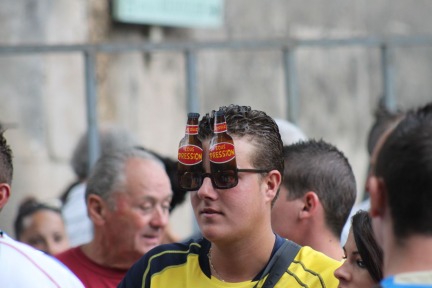 Ginger is not one to miss a party. He participated fully in the local, Eygalières Fete de la St Laurent. In a five-day period, he took several hundred photos, quenched his thirst with several glasses of Ricard, and made lots of new friends among the talented horsemen, les gardiens. However, the best thing of all was discovering that there was a real Rodeo Americain not far away, a building culture in the heart of France.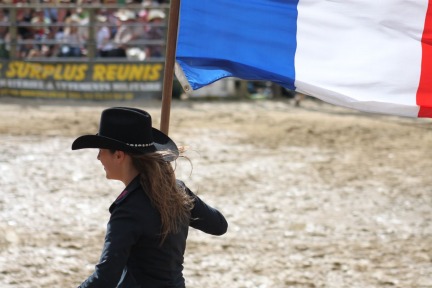 The travel distance was relative; it was a solid 2 1/2 hour drive. The timing was questionable, as the rodeo final fell on August 15th, the national holiday of L'Assomption (the assumption of Mary). Ginger ever the Scot, was determined not to overpay for gas at the pump, no holiday premiums for this guy! He was confident that away from the super-highway, the diesel prices would be reasonable. They almost did not make it; there was a slight miscalculation on travel distance and the minor oversight that small town gas stations are closed on holidays. Running on empty, they arrived to an open gas station and in time for the event.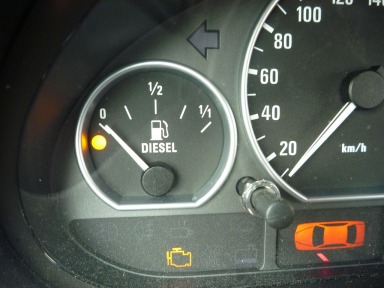 Equiblues, celebrated their 16th year running, in 2011. The initial event in 1996 drew a crowd of 6,000. Today, the festival in Saint Agrève attracts over 27,000 with live country music acts and "real" rodeo.
Le cow-boys (and gals) participate in le roping, le team penning, le bareback bronc riding, le saddle bronc riding, le barrel racing and les bulls. The stands were packed with spectators, for the finals. Ginger was in cowboy heaven. Just like in Calgary, fans were dressed in jeans, western shirts, large belt buckles and hats. The events were all similar to Calgary only adapted for a smaller arena. Dancing girls and a live band kept the audience engaged during the transition periods.  Here is Ginger's video of the St Agrève Rodeo.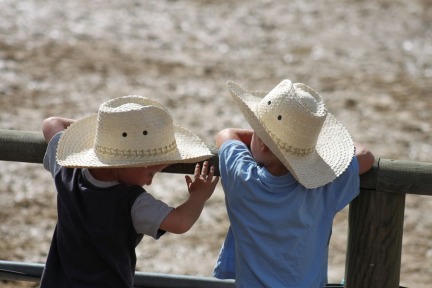 As the Calgary Stampede celebrates the 100th anniversary July 6 -15, 2012, it is time to reflect upon the humble beginnings of rodeo culture. One hundred years ago in 1912, Guy Weadick launched the first rodeo in Calgary. The Calgary Exhibition and Stampede took on its official name in 1923, at the same time, as it became an annual event.
In July 2012, the city is ready to party and welcome visitors from around the world. The organizers hope to exceed the attendance record set in 2006 of 1,262,518. Ginger is practically walking on air, happy to be attending his favourite rodeo, and thrilled that there is an evolving rodeo culture in France.
Happy Stampede, Calgary!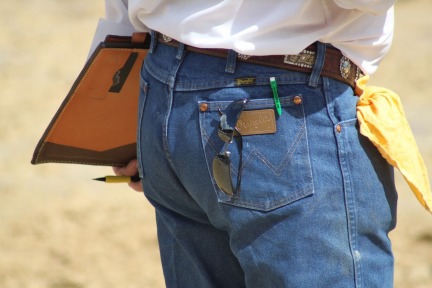 Food Travel Tags:
Calgary Stampede Rodeo, Europe, French Rodeo Circuit, Rodeo, Travel Alberta