Eygalières is a beautiful village located in the heart of the Alpilles in Provence. The town has a population of barely 1,800 souls, most of whom live in another locale on a regular basis. The number of residents swells in the spring and summer months as the homes and hotel rooms fill. Owners and staff at the local cafés and restaurants work hard during these months serving the throngs of visitors.
The setting for Eygalières is idyllic; a medieval village perched on a hill offering views of the Alpilles and Mont Ventoux. The hamlet has one bustling main street filled with three cafés, two bakeries, a butcher, two groceries, several restaurants and too many real estate agents.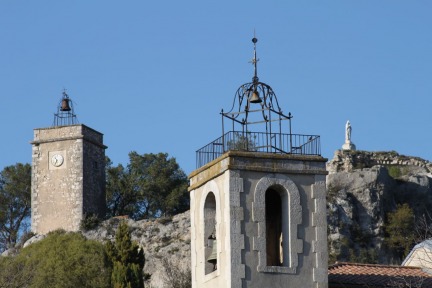 There have been inhabitants in the area since the late Bronze Age (1,500 -1,200 BC). The old village of Eygalières, part of which is in ruins now, has sheltered farmers and shepherds of the region since the VII century. Much history has encircled the town for centuries and many rituals persist today.
One such tradition celebrated annually on August 10th, is the Fete de la St Laurent, the patron saint of the old 12th century church. This is a time when the already lively village seriously lets its' hair down. The cafés expand their square footage onto the streets, for patios and larger bars. It is time for a PARTY!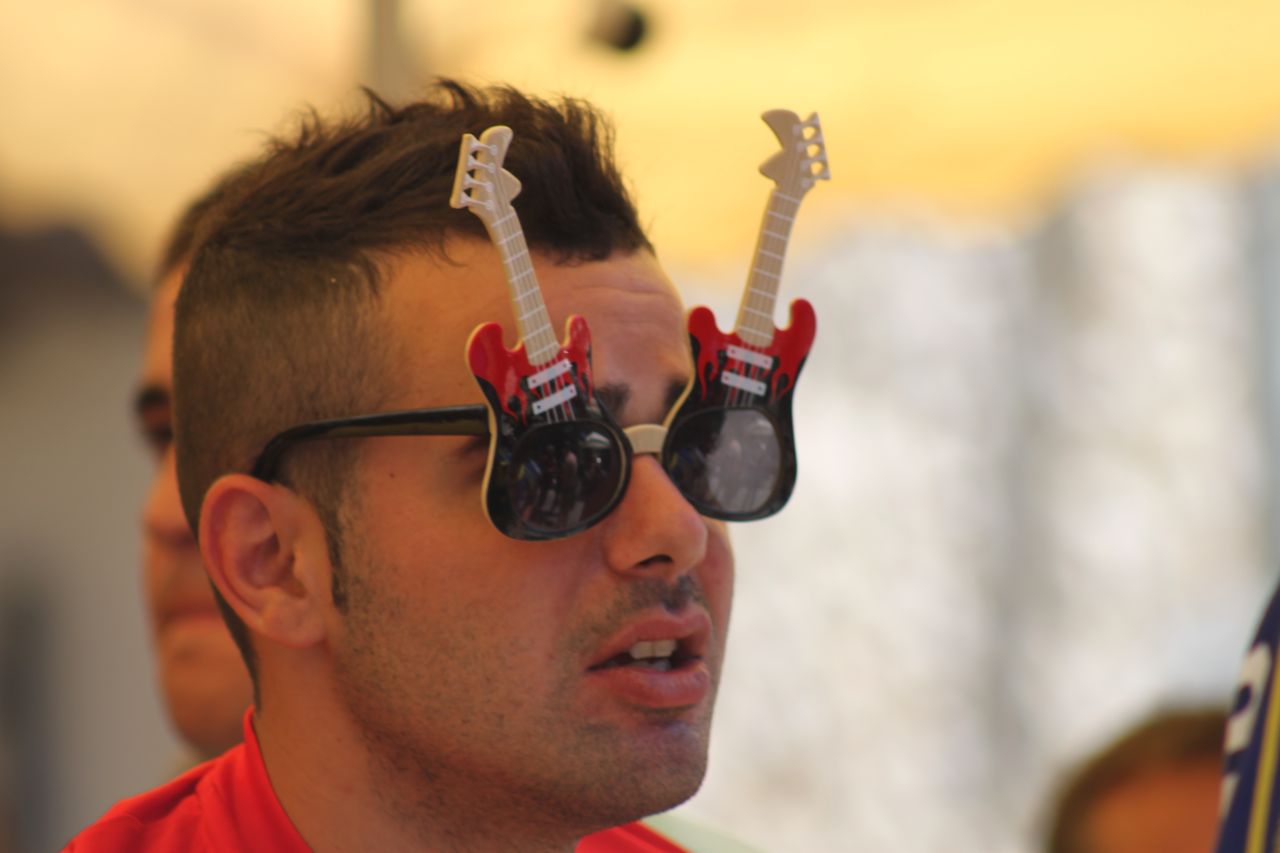 In 2011, the five-day event ran from August 5th through the 10th. Every day was filled with entertainment starting late morning and running well into the wee hours. Nutmeg felt like the bands were playing in her bedroom some nights.
The festival literally includes something for all ages and tastes. There are several spectator events surrounding horses and bulls. Ginger was particularly impressed by the expert, horsemanship displayed by teams of gardiens who corral bulls in the streets. There are rides and fair games for the little kids. Each day offers a new choice in traditional meals such as; sardinade, moules frites, Provencal aioli and soup à l'onion. Evening entertainment includes live bands that play to enthusiastic crowds.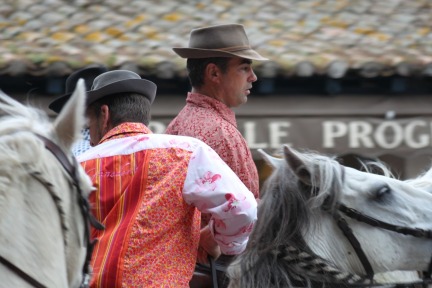 Outside of the scheduled entertainment bar staff and patrons participate spontaneously with costumes, drinking games and dancing. The week is filled with many laughs and ends with truckloads of empty bottles of Ricard, beer and rosé. Ginger and Nutmeg will be back for the 2012 version of this party, with their cowboy clothes and earplugs for sleeping.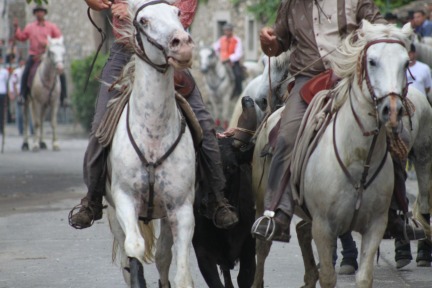 [tfb username='GingerandNutmeg' count='true' lang='en' theme='light']
Food Travel Tags:
Alpilles Mountains Provence, Camargue, Cowboy Culture in Provence, Provencal Traditions, Provence Travel, Travel in France