The iconic vision of a French man or woman walking home with their baguette in hand is neither a myth nor a creation of the department in charge of French tourism. The classic baguette, long, thin, and crusty, remains an excellent carrier for fresh jam in the morning, or for soaking up tasty sauces at dinner.
Although, French daily bread consumption per person has declined significantly from the early 1900s to about 120 grams, from as high as 900 grams, the mighty loaf still remains a vital part of the national diet. Despite the decline, that still is a lot of bread, over 23 million baguettes a day (8 billion a year) for 65 million people.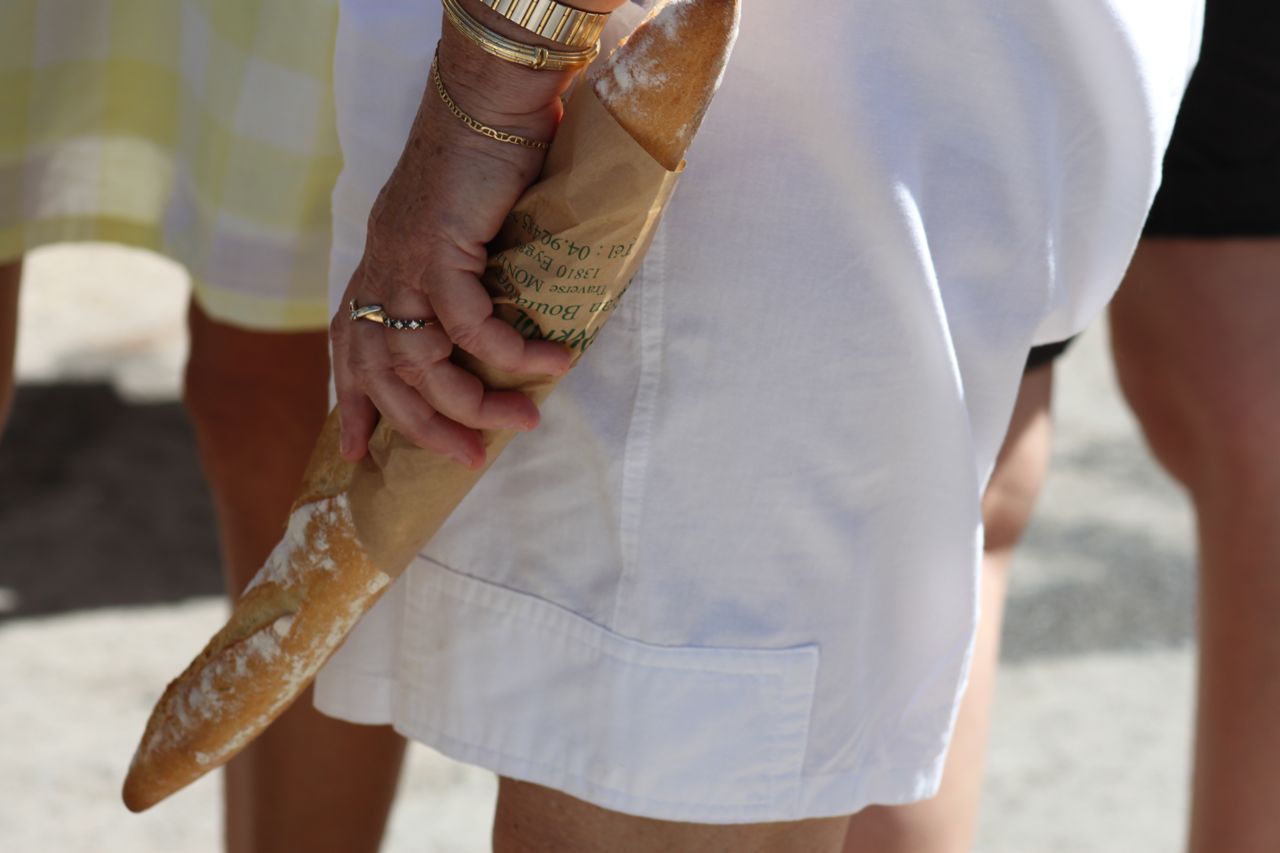 Music to Nutmeg's ears, by law bakeries in France, are not allowed to use preservatives in any bread. This means that boulangeries must bake several times a day, so their customers can always find a fresh loaf.
The name baguette first appeared around 1890, although it seems that a long, thin loaf was made well before that time. A law established in March 1919 forbade the employment of bread and pastry workers between the hours of 10pm and 4am.
The ordinary baguette is a simple mixture of all-purpose flour, water, salt and yeast. The dough once it has risen, is formed in a long length by hand, scored on the diagonal and baked in a hot (400F) deck oven. Steam injection, during baking, is the key to the crusty exterior. The size of baguette is not regulated, but mostly it falls between 65-70cm (25-27 inches) long and 6cm (2.5 inches) wide. The price of bread has not been government controlled since 1978. However, the combination of strong market competition and active consumer associations, ensures that what one pays for a regular baguette is fairly consistent.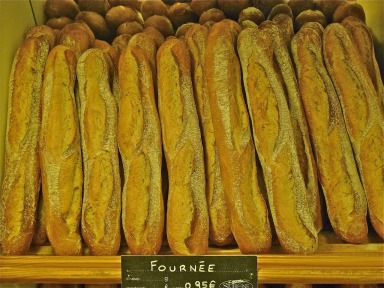 So here is the problem, the huge growth in large-scale grocery stores and multiple store bakery chains has created a highly competitive market place. The small, local boulangerie gets squeezed from all sides; "Goliath" grocery stores, rising wheat prices and fickle consumers. Today, consumers expect a wide variety of choices: sourdough, fibre, multi-grain, organic (bio), bran, rye etc.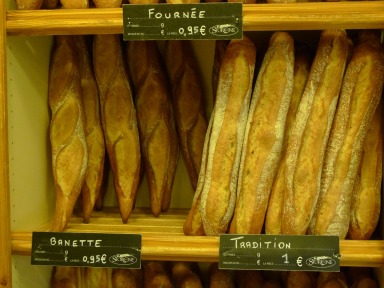 The classic baguette remains on the bakers' shelves as it would be suicidal for a boulangerie not to offer it among their inventory. So nothing has happened to the baguette, it still remains remarkably part of the culture in France, the quality might just not be what it used to be; however, there are lots of choices.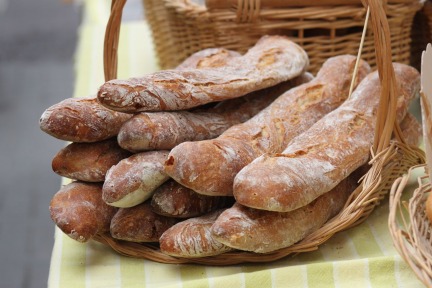 [tfb username='GingerandNutmeg' count='true' lang='en' theme='light']
Food Travel Tags:
Food in France, French Baguette, French Food, Travel in France