A tweed blazer, blue-wool beret and matching slip-ons, may not be the classic outfit you would reach for on a blazing California desert morning. At 90-years old and impeccably dressed, Miljenko "Mike" Grgich of Grgich Hills Estate answered the door at his home in the sunny Coachella Valley. There was no rain in the forecast for weeks, possibly months, but the man who helped to put Napa Valley wines on the global stage still wears his signature beret.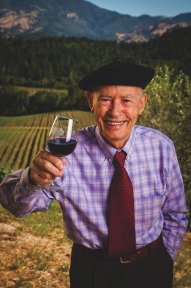 As a young student at the University of Zagreb, Mike Grgich describes this period of time as austere, alone with no family close-by and no money. Student housing at its worst, he lived in a room that was barely 20sqft, the size of one horrible mattress one with a hole that had been stuffed with tin foil. This is his "home" during his 4-years as a student of viticulture. It rains a lot in Zagreb. Grgich managed to misplace his umbrella shortly after his arrival, and he reasoned that not only was a beret less expensive, at least his head would be dry if not his shoulders. It has been his "signature" ever since.
Mr. Grgich followed a dream despite a cloudy pathway, one that eventually led to Napa Valley in 1958. You can read more about his back-story here. He arrived in the wine region of California half a world away from his natal land of Croatia; he was poor, homesick and yet determined to make wine in California.
He remembers the exact day, August 1, 1958, when he looked at the Zinfandel grapevines and felt at home. This grape with such a mysterious name was so familiar; the clusters of berries turning deep red while some of the fruit remained stubbornly green, with leaves of mixed colours. Distinct from other grape varieties, Zinfandel fruit matures in a schizophrenic fashion. Mike Grgich was convinced that this complex plant was related to the Plavac Mali in Croatia.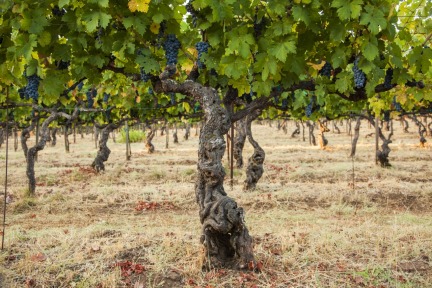 It took many years and finally DNA testing by Professor Carole Meredith American grape geneticist of University of California, Davis to confirm the biological connection. She visited Croatia to study the local grapes and concluded that the familial roots of Zinfandel grapes are clearly established in the soil of a country that has been at the crossroads of European civilization.
Where the Greeks, Turks and Austro-Hungarians, brought grapes to Croatia it was the vines from France, Italy and Germany that populated California's wine valleys. No one was sure about mysterious Zinfandel, introduced to the state during the Gold Rush some time after 1852 and which today occupies 47,000 acres in the state. Mike Grgich was, and finally in 2001 Professor Meredith made the positive match.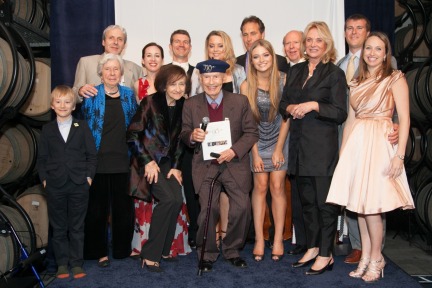 That is the short version of a lengthy novel, but Grgich has been in the wine business for a long time. He has witnessed the infancy of vineyards in Washington State, Oregon and even Texas start to flourish. He talked about the impossibility of growing grapes on British Columbia's but the perfection of the climate in the interior region near Kelowna. Mike Grgich who just reached the milestone of his 91st birthday remains very positive about the global wine business. He is also man who is incredibly humble given his wine has not only achieved top marks, it has been served to Presidents, at the UN and now sits in the Smithsonian.
"You have to dream – sometimes your dreams come true"
Miljenko "Mike" Grgich – February 2014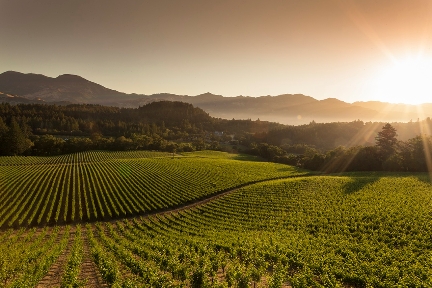 Photo Credits: Grgich Hills Estate
Food Travel Tags:
California Wines, Croatian Wines, Grgich Hills Estate, Mike Grgich, The History of Zinfandel, The Man Behind the Vine at Grgich Hills