Most readers already know that Ginger is a devoted rodeo fan and Calgary Stampede volunteer. In the last few years, he has embraced Provencal equine traditions surrounding brawny white horses and feisty midnight-black bulls. Ginger can explain the rules of a Course Camarguaise, and he has been to ferrades (branding events). In the process, he has taken hundreds of photos of bulls running in the streets during the annual Fêtes de Village in August.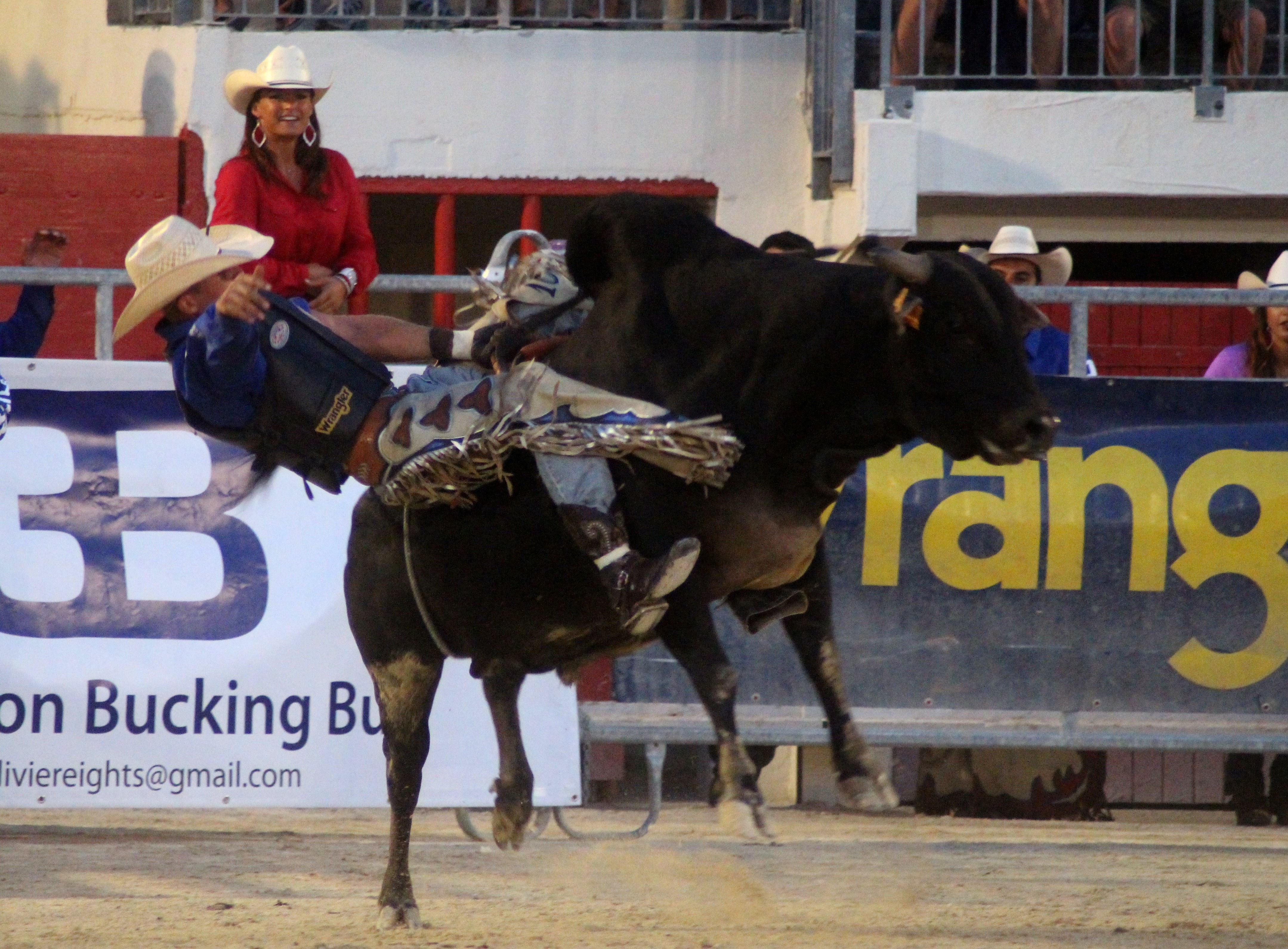 However, his heart remains saddled to traditional rodeo.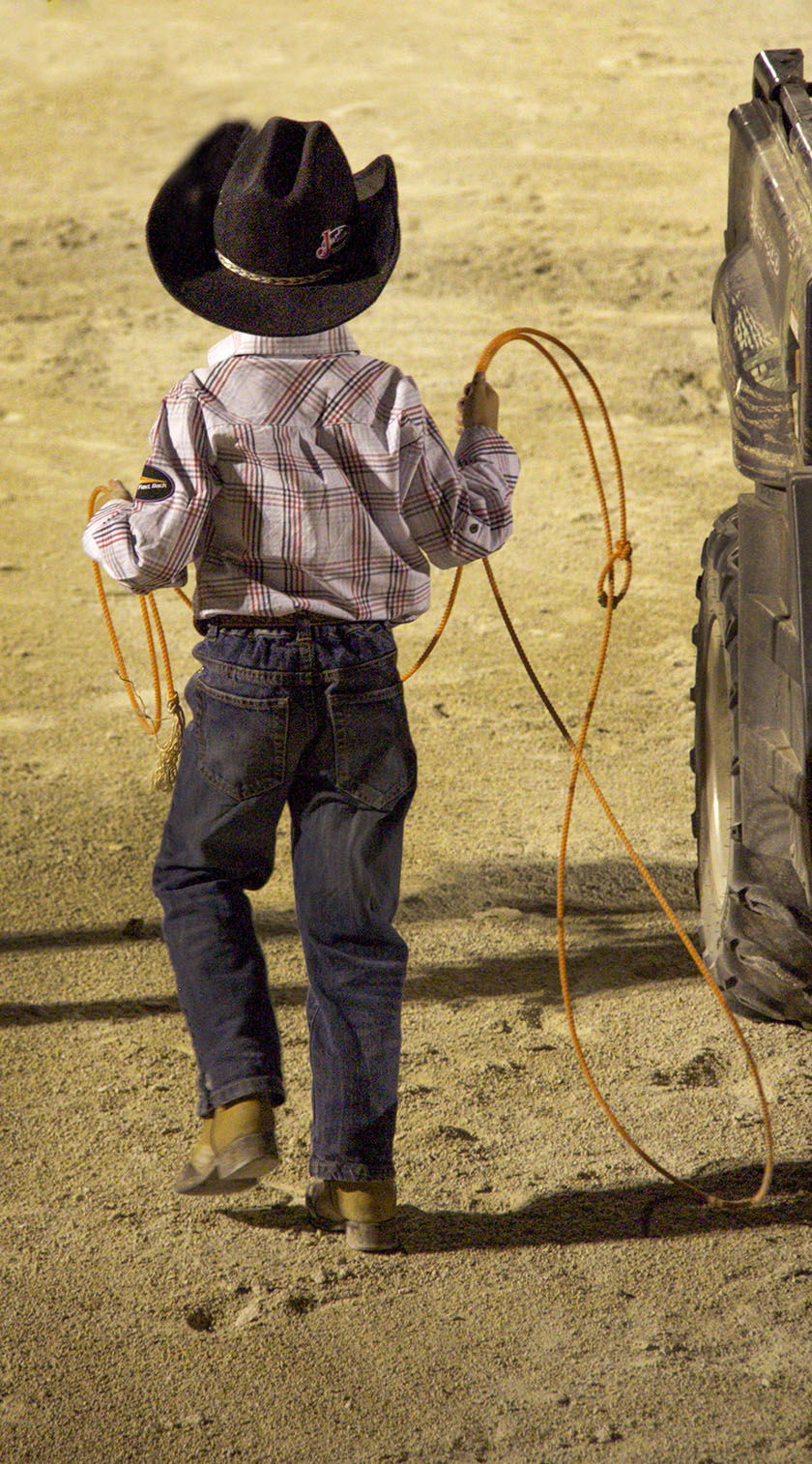 One hot July day, he left the supermarket grinning like a kid who had just been told by Santa he would get everything on his list. Ginger had noticed a flyer posted to the automatic doors announcing an American Rodeo in St. Remy-de-Provence. It was the first of its kind in this tourist town, a place where most visitors gravitate to the hospital where Van Gogh spent his last year painting voraciously, or to the ancient pre-Roman ruins at Glanum.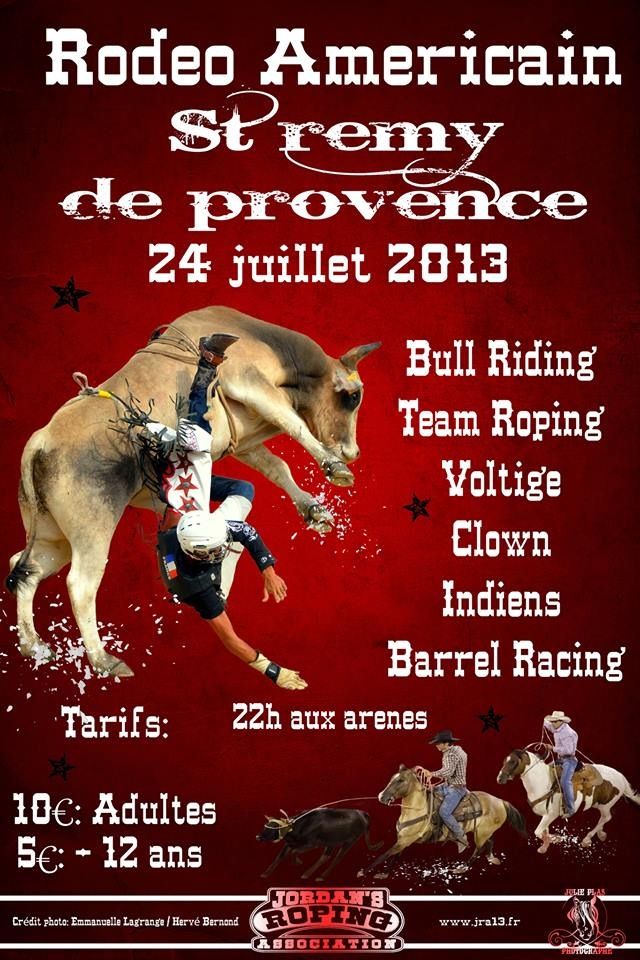 The taming of North American's wild west provided the creative inspiration from which today's rodeo events were born. In relative terms, the European rodeo circuits are in their early years. The European Rodeo Cowboy Association (ERCA) celebrated its fortieth year in 2011. The Equiblues Rodeo & Country Music Festival began in 1996 as a small event in Saint-Agrève, a hamlet in the Ardeche, it is now a five-day fête studded with rodeo events, country singers, line dancing and lots of western wear. The bleachers at Saint-Agrève overflow with western-attired spectators for the rodeo final events.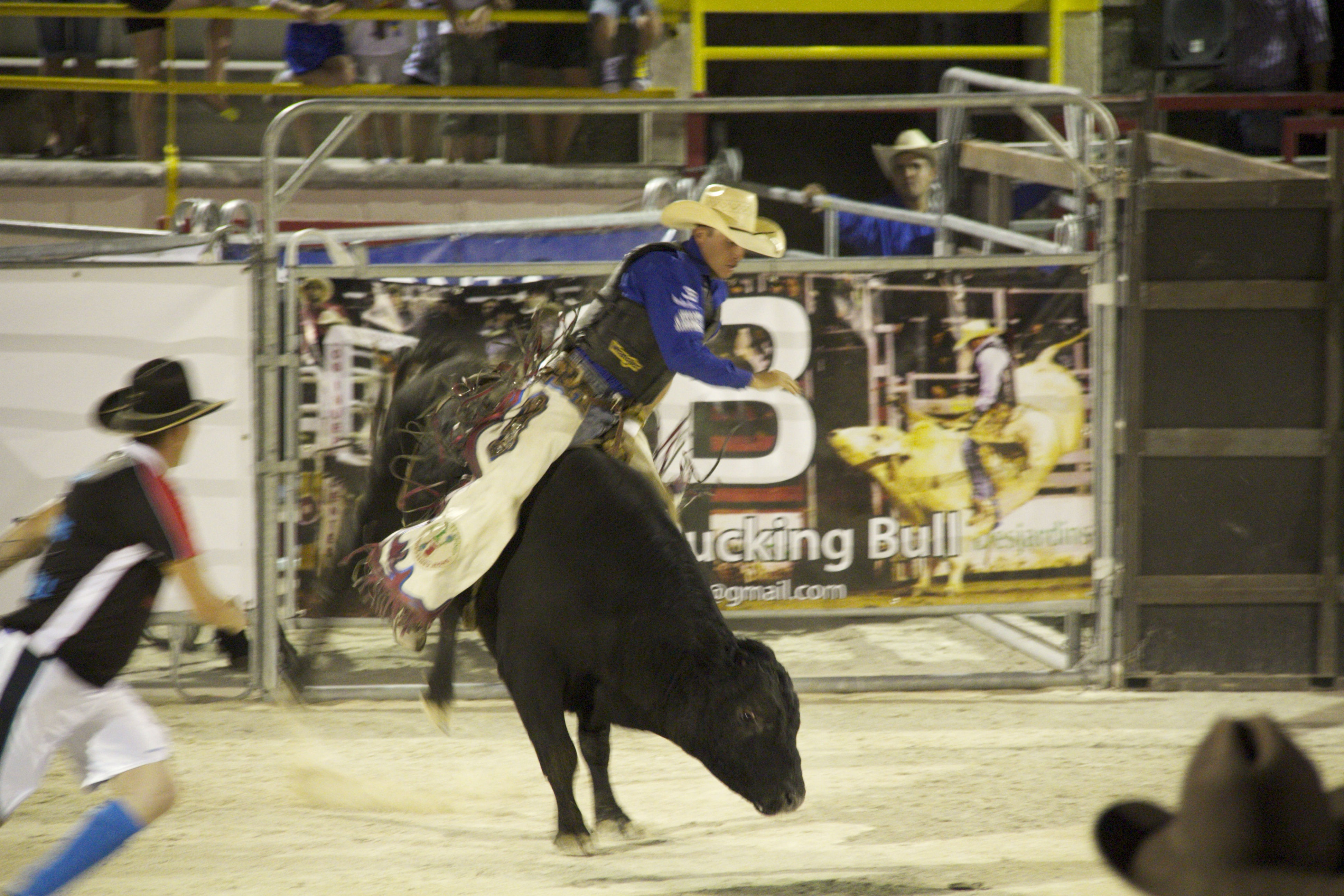 The American Rodeo in St. Remy began sometime after 21h once the relentless Provencal sun was tucked-in for the evening and the air temperature had dropped a degree or two off the daytime high of 33C. Arena seating is on a first come first serve basis; ticket holders can choose any perch they wish within the concrete bleachers.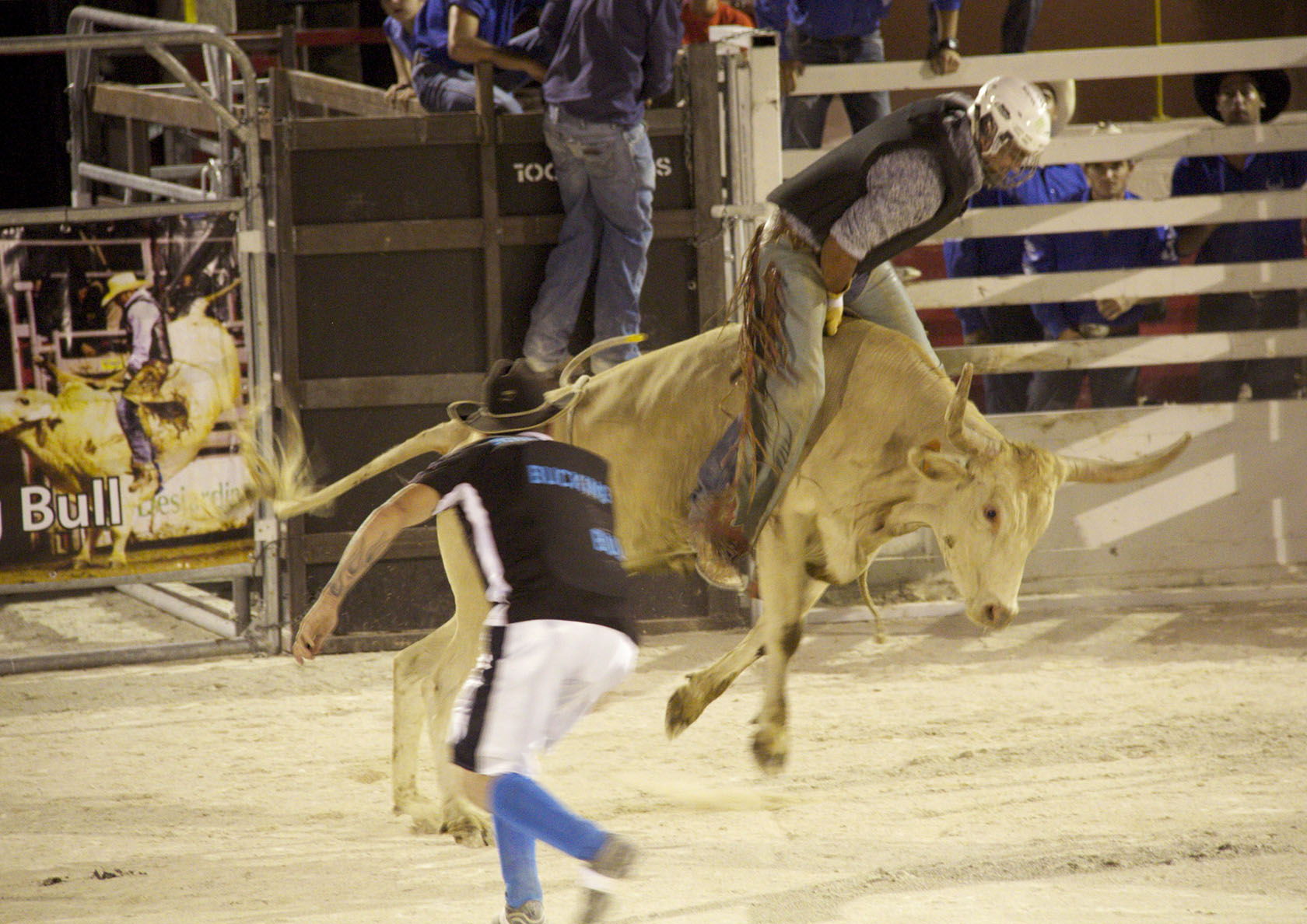 The arena's ring is small compared to typical North American venues, so the organizers adjusted individual events to suit the site. The audience was filled with families, and the show delivered an appropriate balance of daring clowns, aspiring cowboys, pretty girls and free lassos to entertain the kids. However, the crowd was there to see the bulls and the brave riders.
Who would last the full eight seconds on the back of one of these strapping beasts?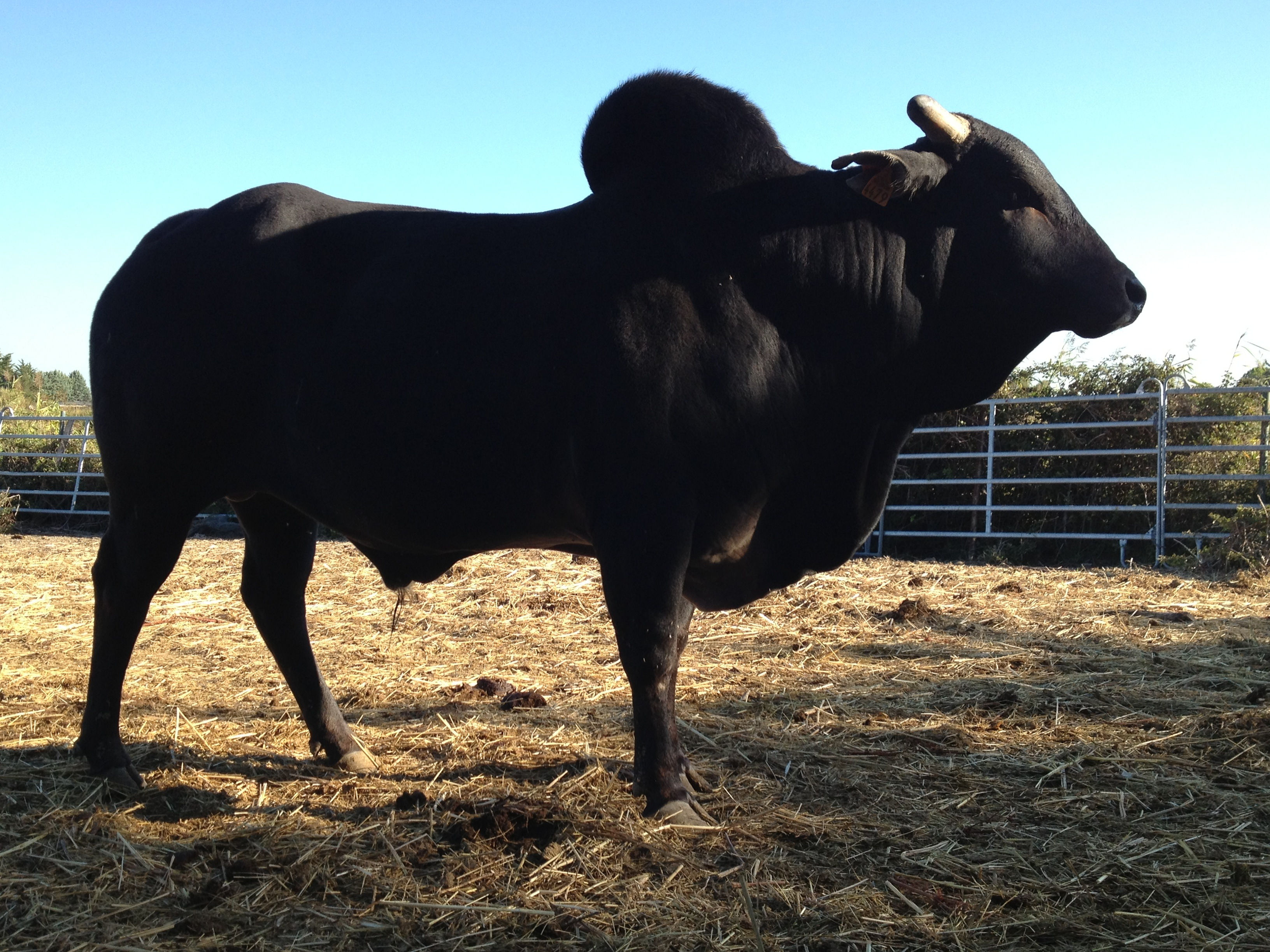 The event's visionary is Olivier Bourillon a daredevil Camargue cowboy who began riding horses and participating in traditional equine events as a child. The first time he perched on the back of a bucking bull he was sixteen years old and hooked. This wiry man with hands of steel and nerves that must be ironclad has participated in local rodeos, in Saintes-Maries-de-la-Mer and Saint-Agrève and internationally in Brazil and Mexico.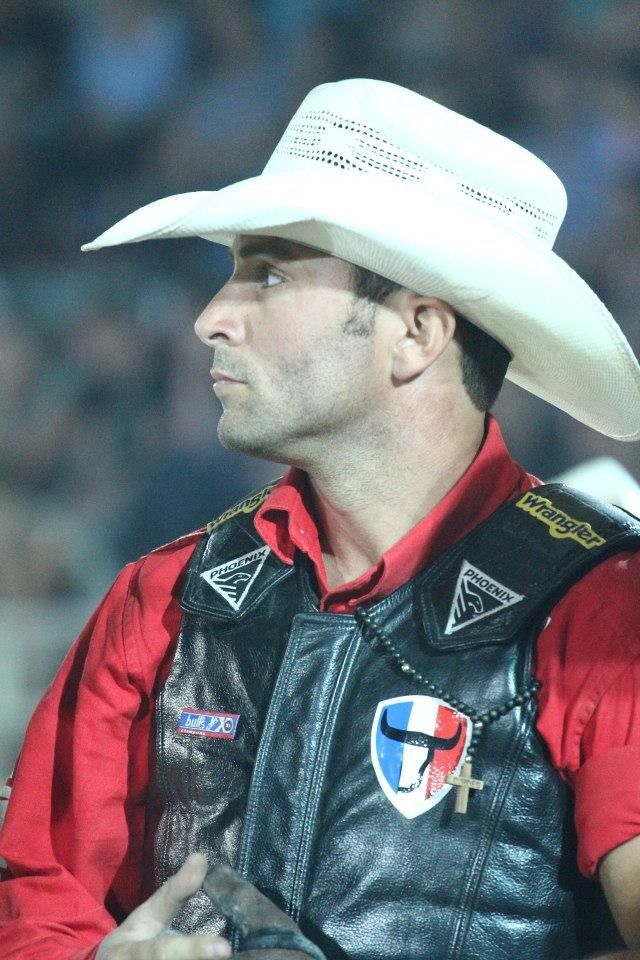 As Olivier continues to build his cowboy reputation, he is branching out to create an American Rodeo circuit in Provence. He and his partner are raising bulls as feedstock for the events; they have eleven sturdy beasts at last count. In 2013, they organized four events and hope to double that number in 2014. Look for the flyers in your local grocery store in Provence for the American Rodeo – you will not be disappointed. Olivier can also be reached on his Facebook page for updates.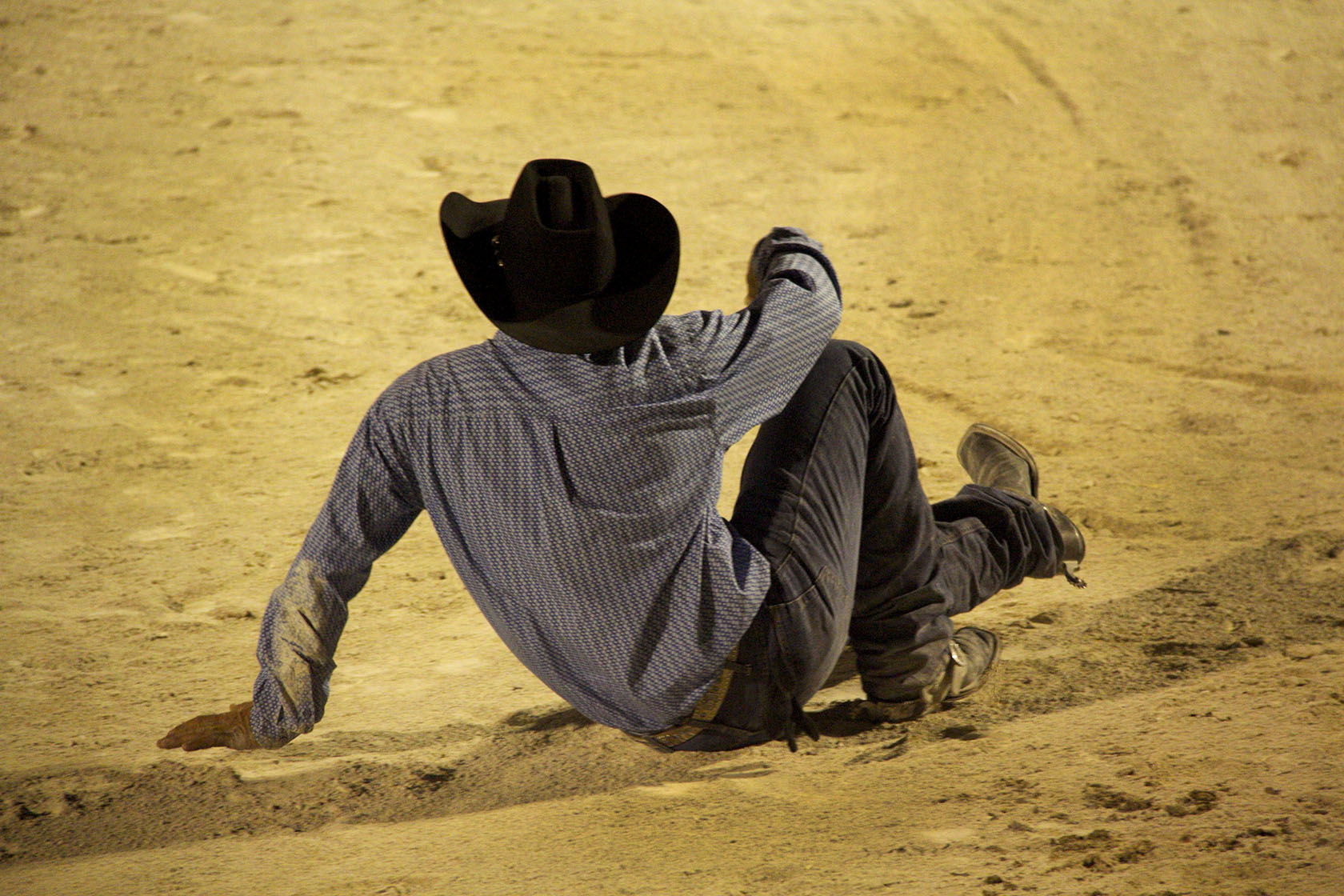 Food Travel Tags:
Cowboy Culture in Provence, French Rodeo Circuit, Provence Travel, Travel in France