The food-focused team at Foodie Pages celebrated the company's birthday this month with some cake, but lately they seem to be infatuated by Tuscan Potato Salad with Sun Dried Tomato Mustard. This creation is part of the menu envisioned by Chef Whitney Mayes for Foodie Pages' August CHEF'S BOX™.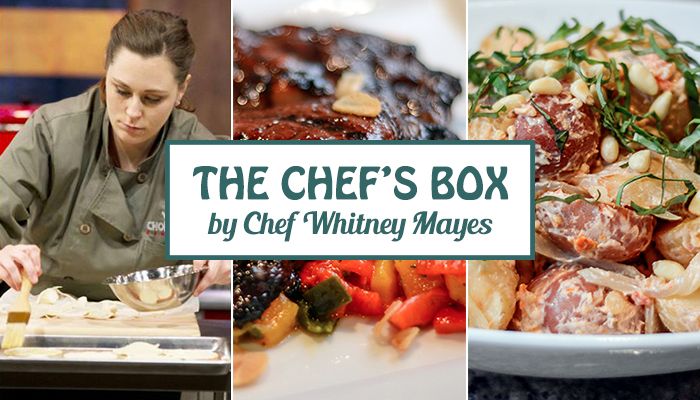 Does entering a competition matched alongside three contemporaries working to meet near impossible timelines with a random basket of mystery ingredients sound like a regular day at the office? To some it might!
That was Whitney Mayes' experience, when she created three dishes with ingredients as arbitrary as flank steak, ramps, ketchup, puff pastry, donuts and octopus. The winner of The Food Network Chopped Canada "Ramp It Up" (Episode 8 – Season 1) credits her older sister for entering her in the competition.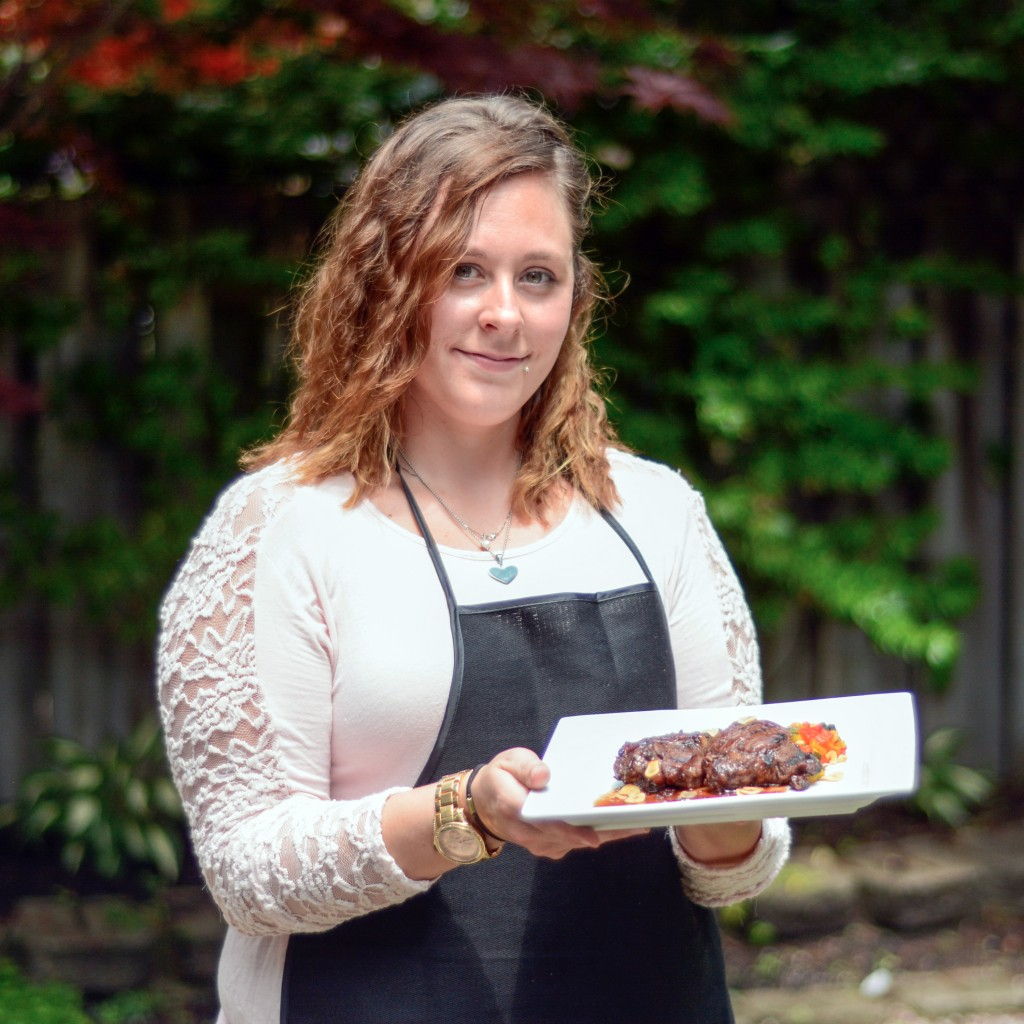 Whitney Mayes grew up in Uxbridge, Ontario, a small town girl who was destined to become a teacher until she got distracted by the aromas and bustle of commercial kitchens. Her work in a local pub convinced Mayes to send off applications to culinary arts programs. She chose George Brown's two-year program where students are exposed to everything from butchering techniques to wine tasting and from French sauces to cost control. Whitney tells me she loved every minute.
When Mayes is not busy creating an entrée for The Food Network, she splits her year between summers at Woodbridge Country Club and the indoor sporting season (hockey and basketball) at the Air Canada Centre.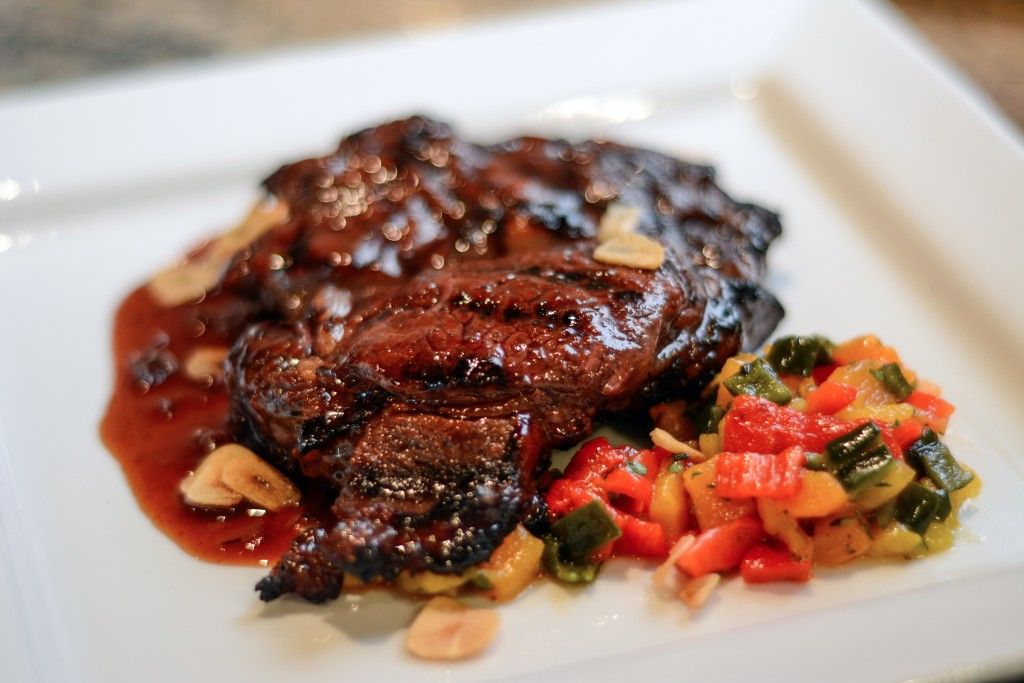 Whitney was thrilled to be approached by Erin, the founder of Foodie Pages, to curate the August CHEF'S BOX™. Mayes was intrigued by Foodie Pages' concept of delivering artisanal food and wine to Canadian mailboxes via their online farmers market. Here is a video of Whitney so she can tell you herself.
The 30-year-old rising chef confirmed that she was surprised at the number of "different products that most people would not think to buy in regular stores" available on Foodie Pages. She loves this online farmers market for people like herself who cannot always get to the market. In order to create the August CHEF'S BOX™, Mayes explained that she scanned "every page and every product on the website." With the breadth of available choices, it was difficult to narrow the options to only five ingredients for her rustic end-of-summer inspired menu: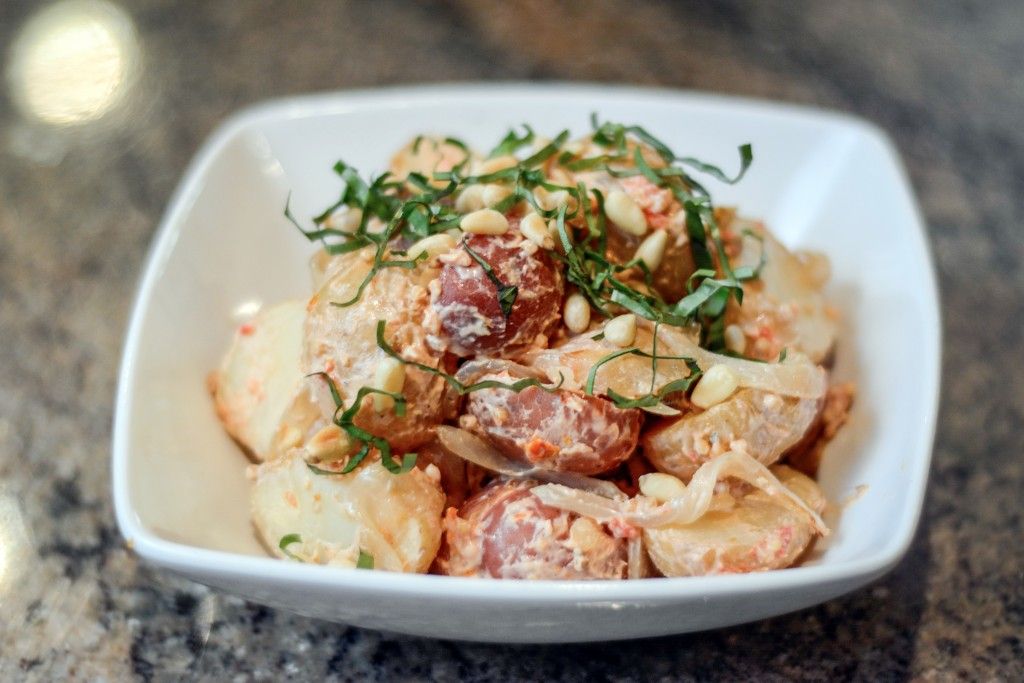 • Tuscan Potato Salad with Sun Dried Tomato Mustard (video here)
• Ribeye Steaks with Black Pepper Merlot Glaze
• Fresh Garlic Chips
• Lavender Short Cake with Blueberry Compote and Gooseberry Lemon Balm Cream with Strawberry Pearls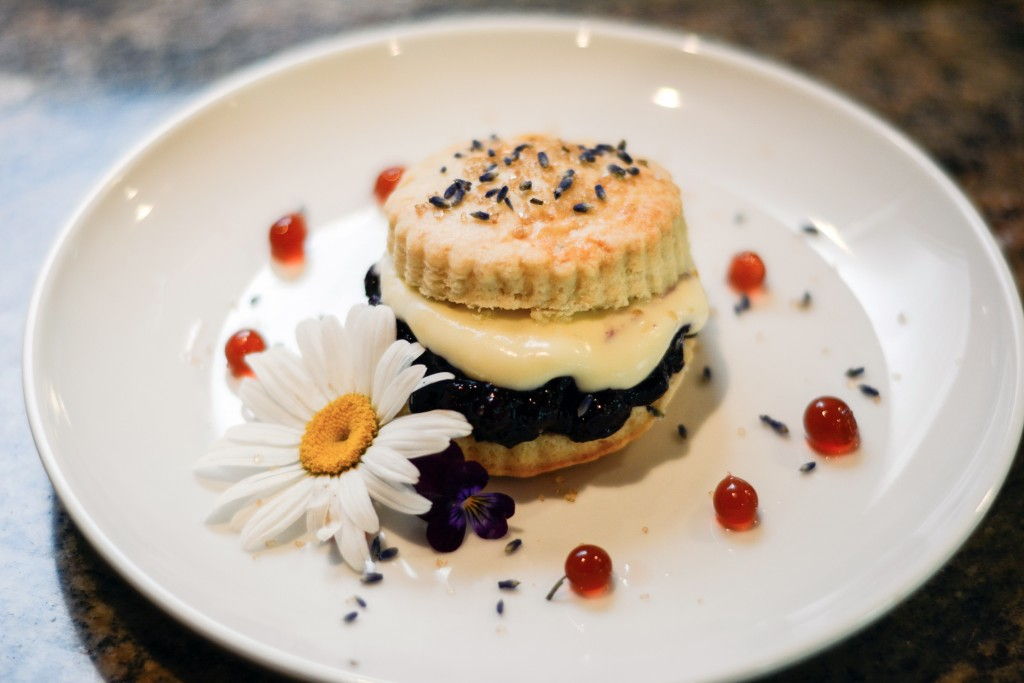 Foodie Pages is offering Ginger and Nutmeg readers (in Canada) a limited time offer to purchase the August CHEF'S BOX™ using this coupon code NUTMEG10 (valid for $10 off any purchase of $30 or more, excluding taxes and shipping). If you hurry, you can personally sample the menu inspired by Whitney Mayes, who admits to being both a Leafs fan and a cupcake lover.
Photo Credits: All images provided by Foodie Pages
Food Travel Tags:
Chef Whitney Mayes, Foodie pages, Foodie Pages Chefs Box, The Food Network Competitor