Kasia Dietz is a transplanted New Yorker who has called Paris her home for the last seven years. The "City of Light" lured Dietz into its fabulous web of art, culture and fashion while she was studying International Marketing in London. Ok, there might have been a swarthy Italian too, but she says, "It's always been a city I dreamt of calling home."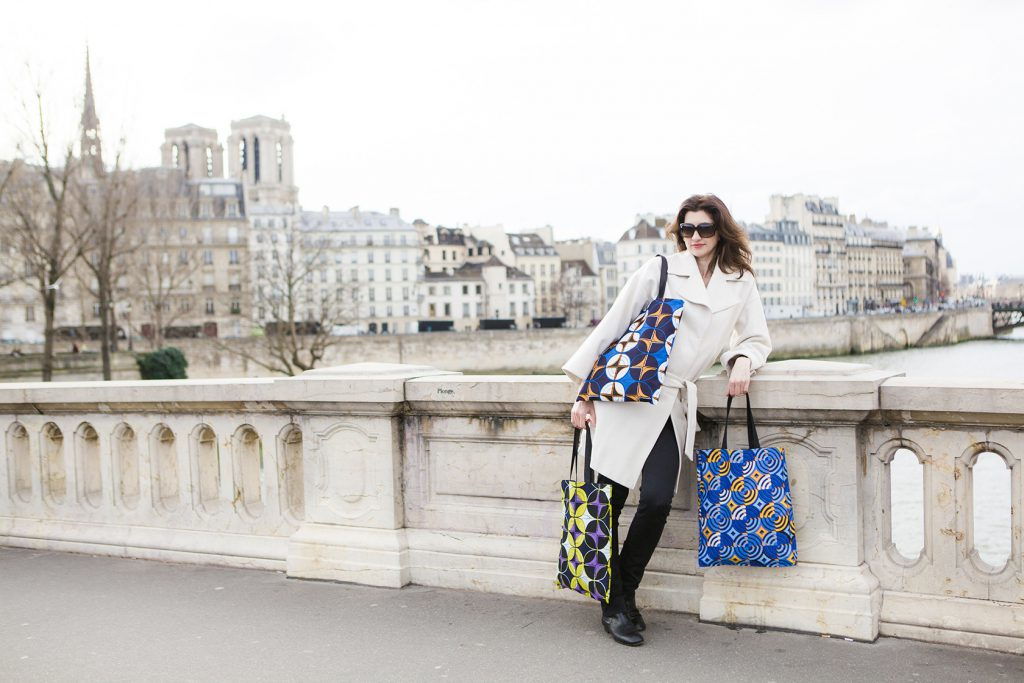 Apparently not without several challenges of navigating the French system, Kasia Dietz Handbags was launched in 2010, and Dietz began pursuing her passion for designing 'wearable art'. As a freelancer, Dietz juggles her time between writing articles for her blog Love in the City of Lights, top fashion and travel sites (France Today Magazine, Bonjour Paris, Fathom, Eluxe Magazine, CitizenM, & HiP Paris), providing guided fashion tours in Paris and running bag painting workshops.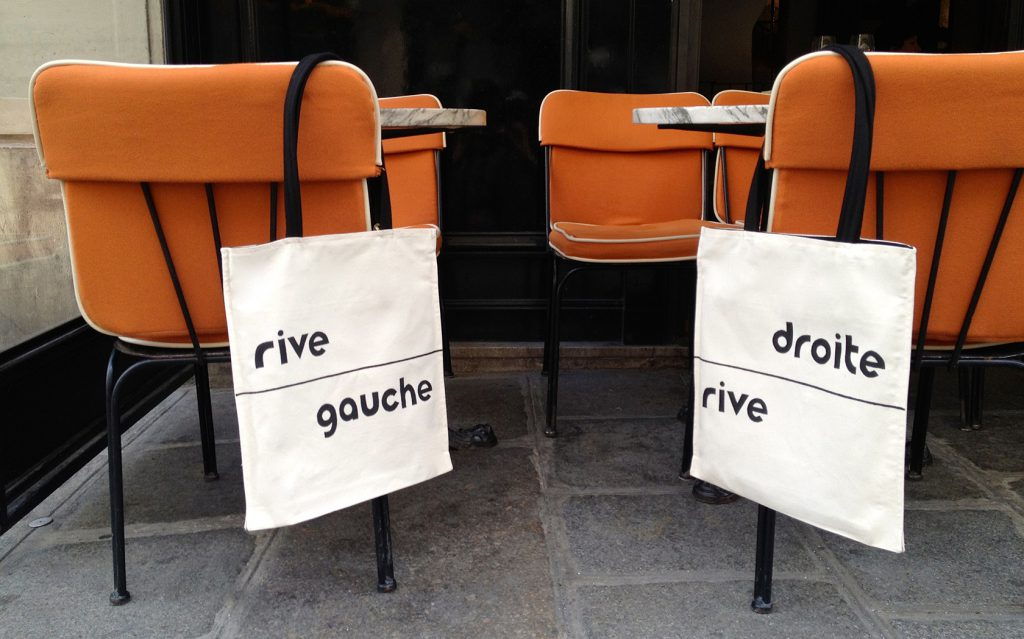 Fashion tours of Paris! What gal would not love that?
As a designer who manufactures locally, I love to promote others who share the label 'Made in Paris'. Thus I decided to give fashion tours of my North Marais neighbourhood where many of these designers sell their wares. More than a shopping tour, I introduce my clients to French fashion, provide a history of the neighbourhood, now one of the trendiest in the city, and help them to discover brands unique to Paris. I also offer tours in Canal Saint Martin, another fashionable neighbourhood. Tours run all year (upon request), and details can be found here.
Trilingual (English, Polish and French) Dietz tells Nutmeg that her attraction to the creative process dated from the 1970s when her mum designed t-shirts with block prints. With that backdrop, Dietz decided to begin making hand-painted limited edition handbags. She says,
My collections are inspired by what I see and experience, most often art, nature and travel. I'm lucky to travel often, and whether it's the tiles in Seville, the colours of the Côte d'Azur, or the streets of Rome, I find inspiration everywhere.
When you are next in Paris sign-up for one of her Bag Painting Workshops. The three workshops are designed to inspire your creative side in a fun setting – a spa (followed by a manicure), at Cafe Treize in St Germain, or enjoying a coffee and sweet macarons in a Marais apartment. The workshops run between 3-3 1/2 hours and at the end, you will have your own canvas bag. The workshops are a fun idea for a girlfriend's gathering or festive occasion. Dietz has run similar workshops in New York and indicated that London would be next.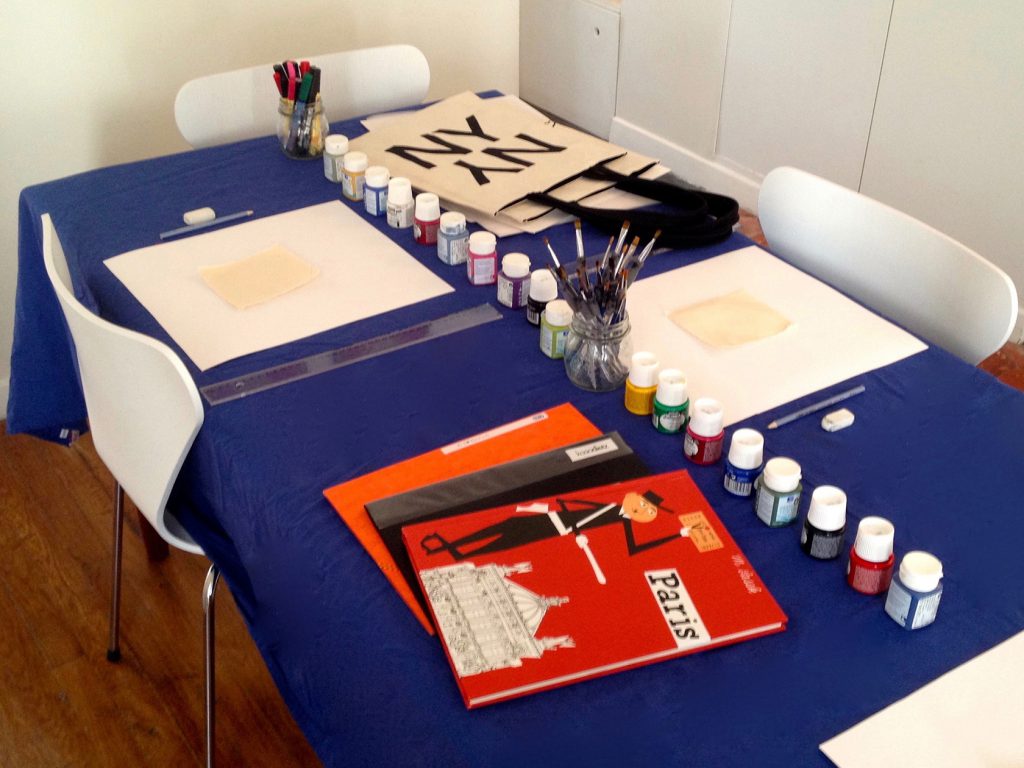 Dietz says, "My Paris is a place of beauty and inspiration." With that Nutmeg thought she would ask for a local's:
Perfect Paris Weekend:
Coffee: Café Loustic has some of the best café crèmes in Paris.
Café Loustic
40 Rue Chapon, 75003 Paris
Phone: +33 (0)9 80 31 07 06
Lunch: Holybelly is a great lunch (or brunch) spot.
Located in the 10th arrondissement inspired by Melbourne style bistros
Dinner: Chameleon Restaurant is one of my favourites. I also recently discovered Botanique which I highly recommend!
Chameleon restaurant
70, rue rené Boulanger, 75010 Paris
Phone: + 33 (0)1 42 08 99 41
Botanique
71, rue de la Folie-Méricourt, 75011 Paris
Metro : Oberkampf, Parmentier, République
contact@botaniquerestaurant.com
Phone: +33 (0) 1 47 00 27 80
Iconic Paris: Le Nemours is a classic cafe and aperitif spot near Palais-Royal.
Le Nemours
2 place Colette, 75001 Paris
Phone: +33 (0)1 42 61 34 14
Where the locals go in Paris: Marche des Enfants Rouges is the oldest covered market in Paris, a favourite Marais lunch stop for Parisians. Across the street is Cafe Charlot where the neighbourhood gathers for apero hour.
Cafe Charlot
38 Rue de Bretagne, 75003 Paris
Phone: +33 (0)1 44 54 03 30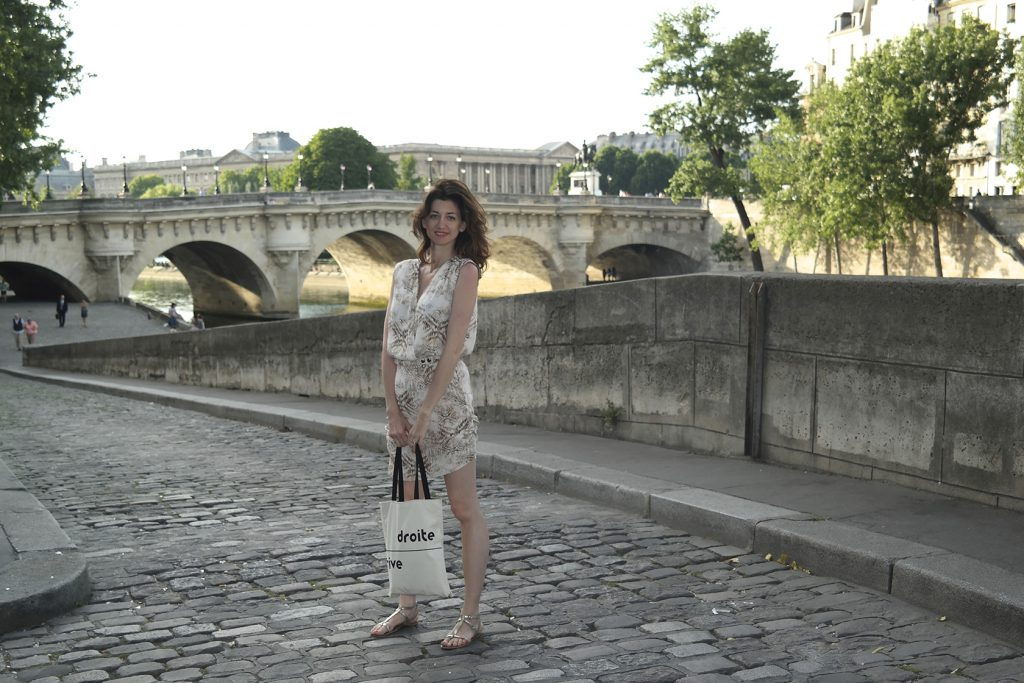 Shop here: Aoshida boutiques on rue Saint Dominique in the 7th arrondissement offer some of the most fashionable and unique clothing and accessories from around the world. (And you can find my bags there too!)
AOSHIDA
76 Rue Saint-Dominique, 75007 Paris
Phone: +33 (0)1 45 51 68 14
Sleep here: Hotel Bachaumont is a trendy new 4* design hotel, centrally located in the 2nd arrondissement, with an inviting bar and well-rated restaurant.
Hotel Bachaumont
18 Rue Bachaumont, 75002 Paris, France
Phone: + 33 (0)1 81 66 47 00
Image credits: photos provided by and published with the permission of Kasia Dietz
Food Travel Tags:
Fashion, Handbags, Kasia Dietz, Paris, Tours, Travel Tips, Weekend