Do you consider yourself a foodie?
Sète needs to be on your radar.
Sète it is the kind of city that grows on you slowly, until one day you recognize that this fishy port has you hooked. Suddenly, you find yourself planning your next trip – reviewing the 10 reasons to visit and craving seafood à la Sètoise.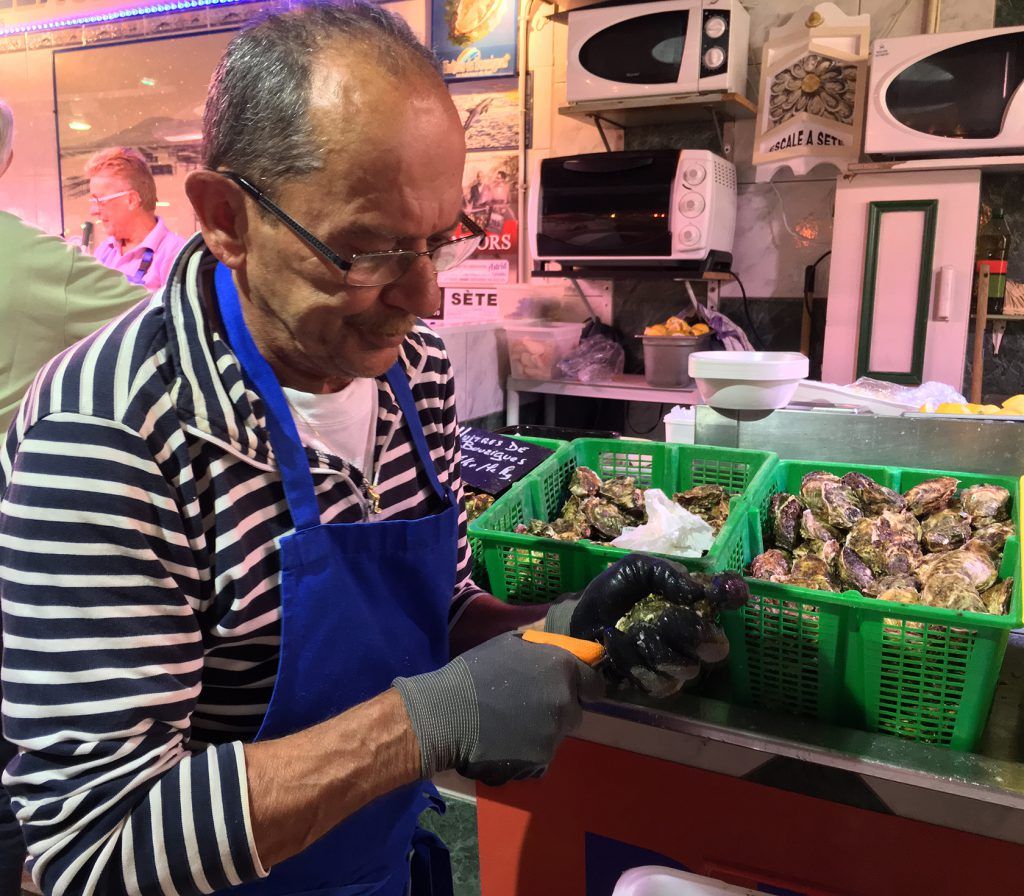 The main quay in Sète is lined with watercraft of all descriptions, from enormous tuna trawlers to small fishing boats to pleasure cruisers. Restaurant menus, not surprisingly, feature a selection of the daily catch fresh from the auction house la Criée. Local fish (Bluefin tuna, sardines, anchovies, rockfish, monkfish, rouget) and molluscs (oysters, mussels, squid, calamari) compete to be the Plat du Jour.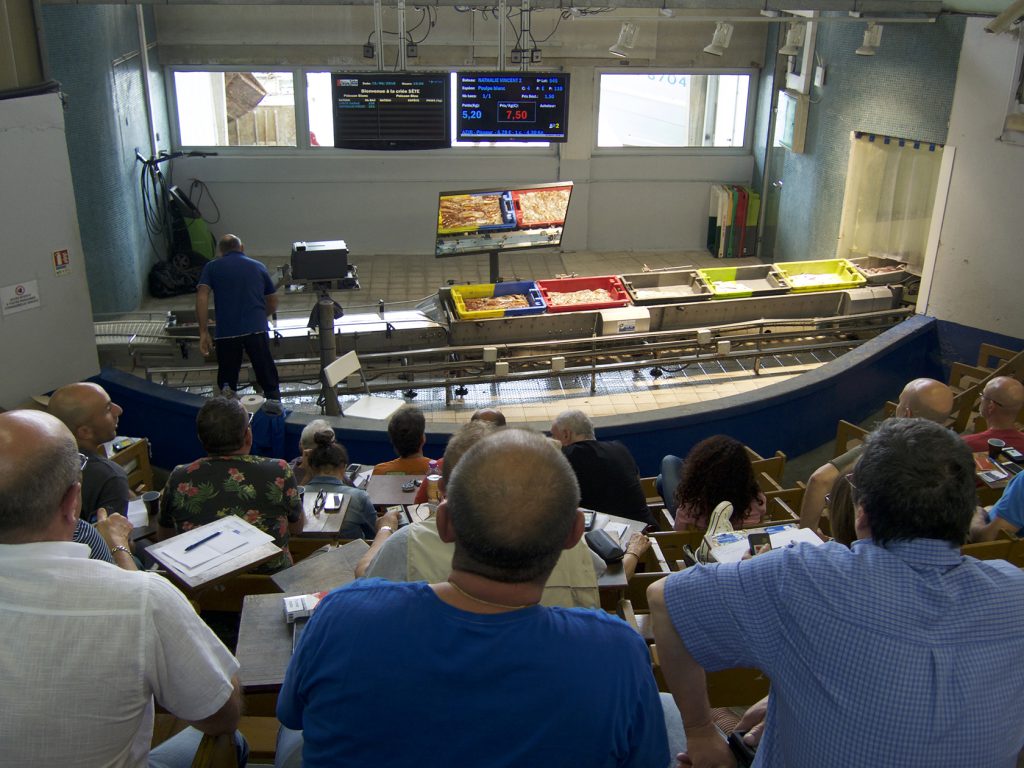 Many of Sète's traditional dishes are from the family recipes of immigrants from Italy, Spain and North Africa. There are 12 recipes, which Sète locals claim are part of the city's culinary heritage. Regional ingredients and a bit of spice feature in the recipes and give them a certain à la Sètoise style.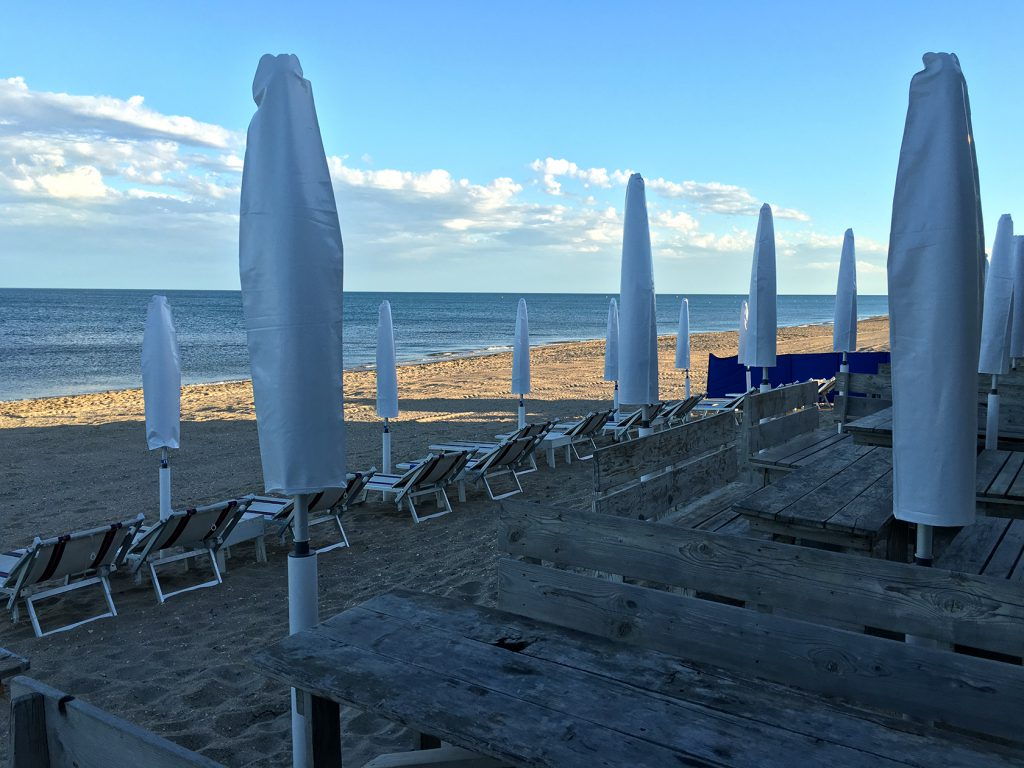 Here is the list and a few recipe links (in French):
1 Soupe de poissons à la Sétoise, a rockfish soup made with tomato and saffron that is so popular you can buy it at Harrods in London.
2 Oysters are big business in Sète with over 750 producers farming 13,000 tons of Huîtres de Bouzigues per year in the Étang de Thau a protected brackish lagoon that partially surrounds the city.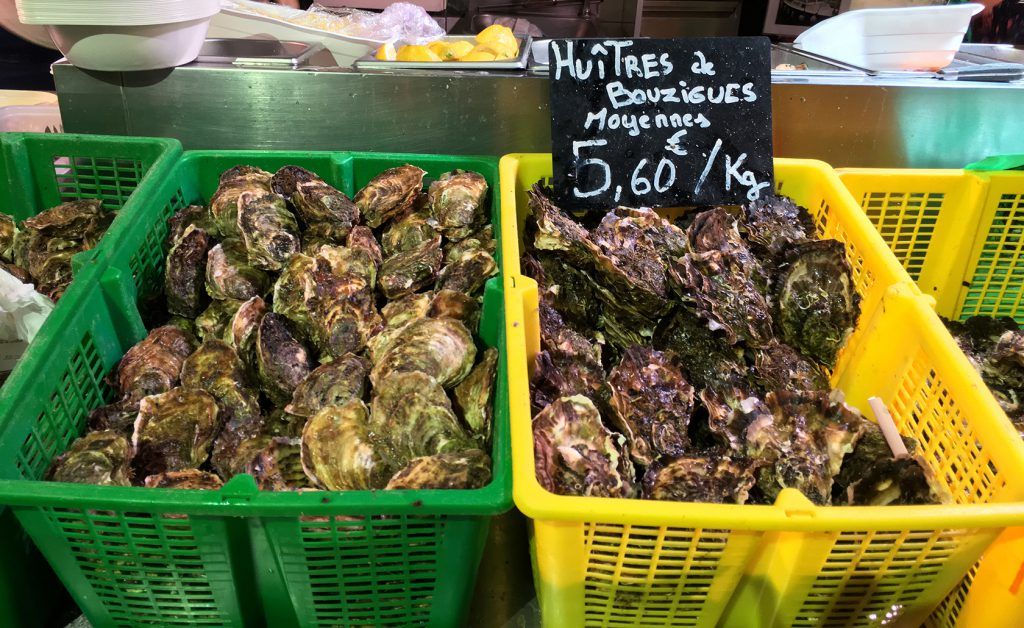 3 Macaronade is a pasta and beef dish that is typically served Italian family-style on Sundays, although you can buy it in the open-air market on Wednesdays.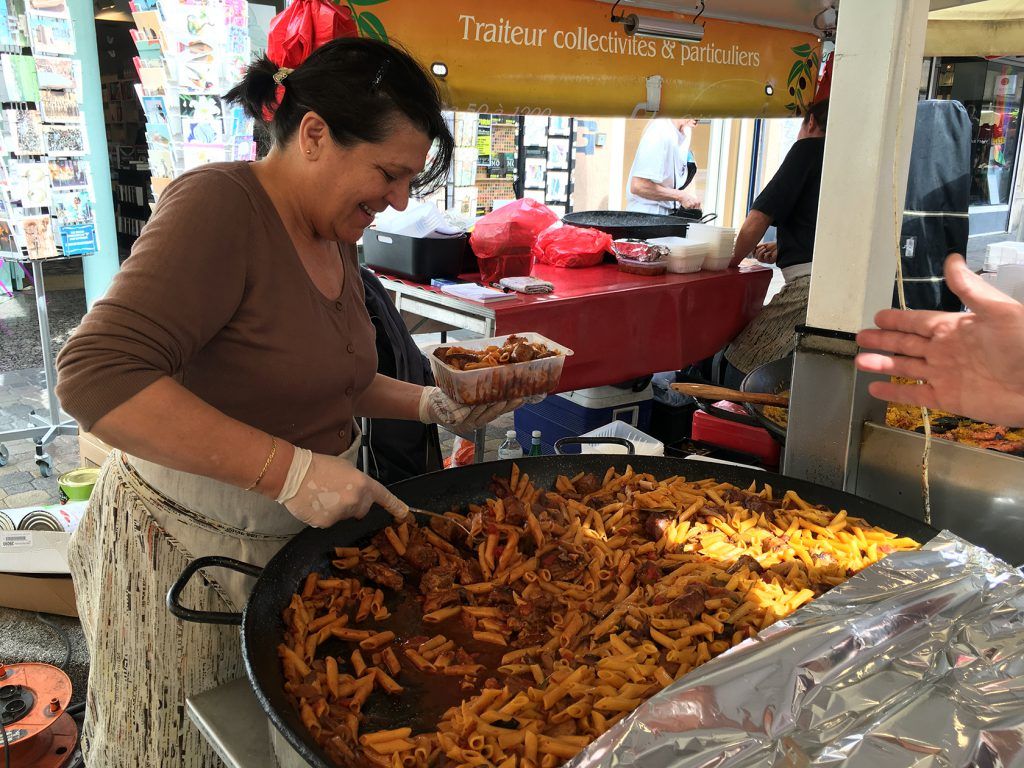 4 Encornet Farcis à la Setoise – squid stuffed with pork and veal and slow-cooked in wine, garlic and herb sauce.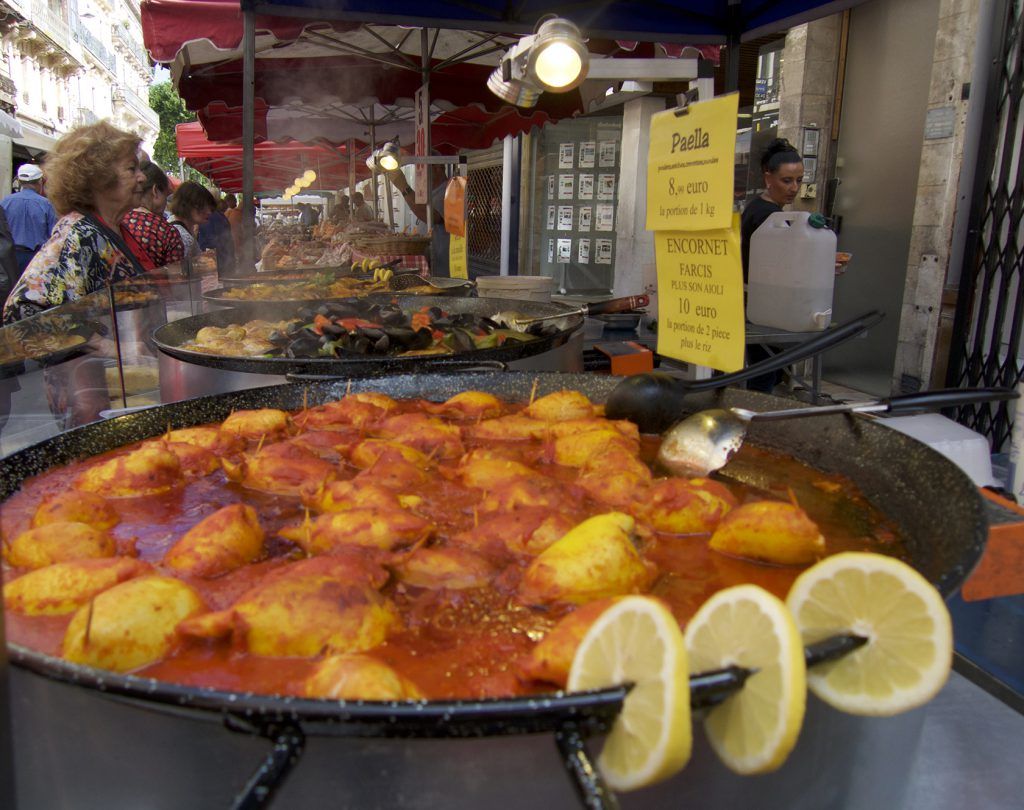 5 Tielle is similar to a small calzone pizza or an empanada. This savoury pastry dish filled with octopus and spicy tomato sauce was created out of necessity, for the fishermen who spent long hours at sea with limited breaks. Today, the pies might include squid, cuttlefish, and calamari and "family" recipes are carefully guarded.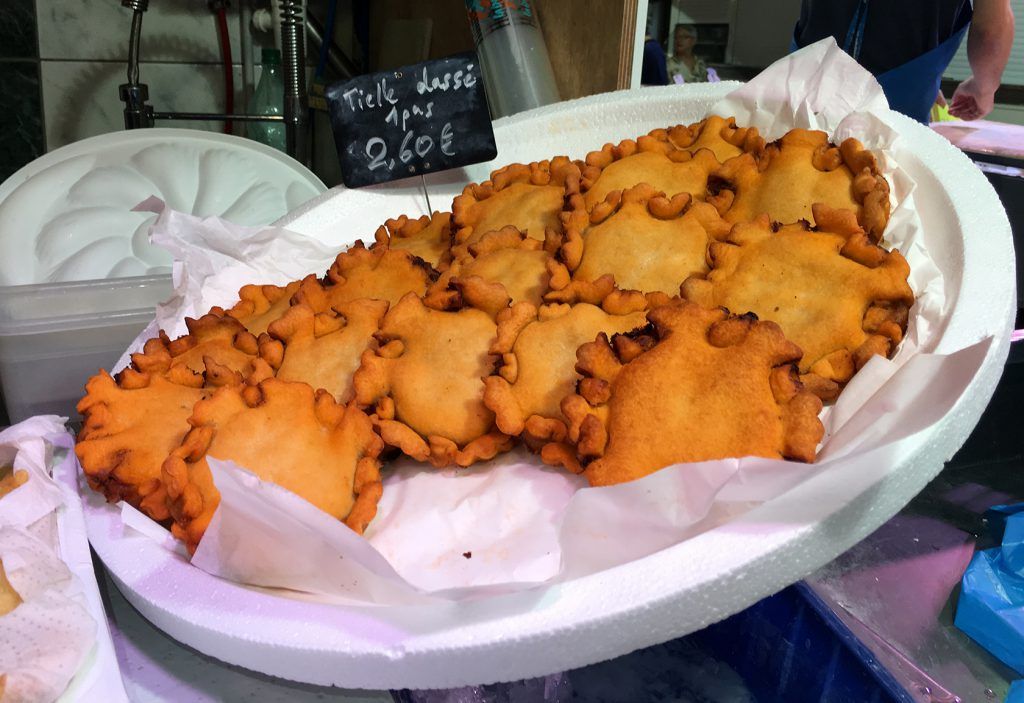 6 Bourride de Lotte or Monkfish stew is made with white wine and vegetables and served with garlic mayonnaise (aioli).
7 Rouille de seiche is baby squid or cuttlefish cooked in a tomato, garlic, egg and wine sauce.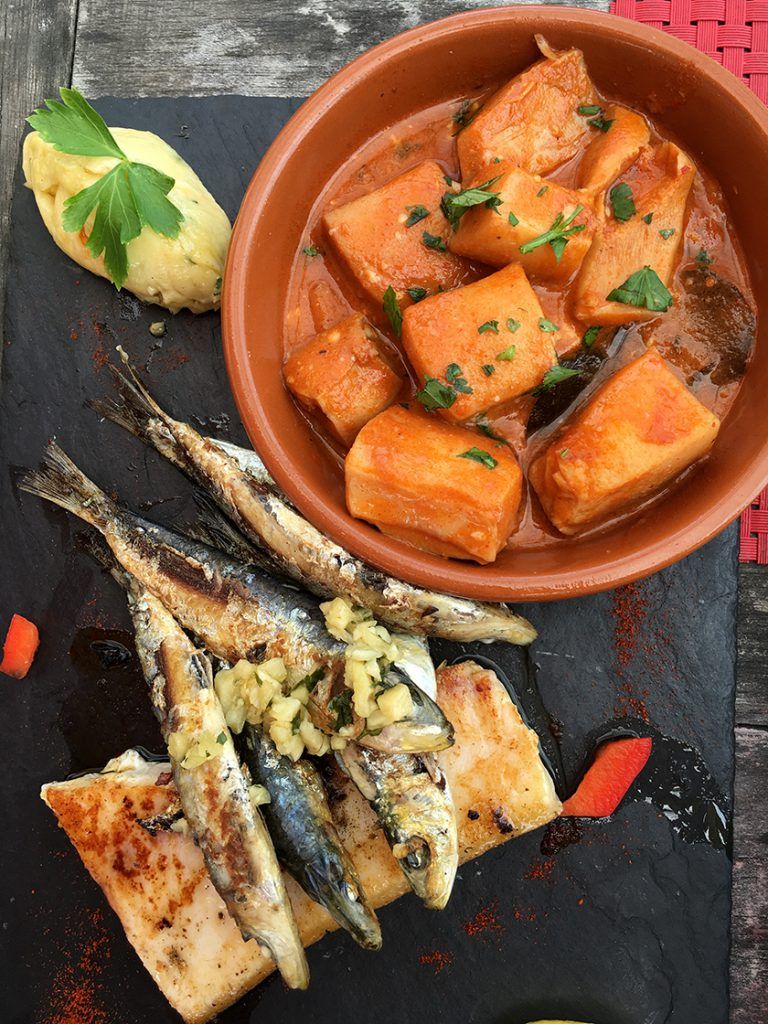 8 Piste de Moule – mussels steamed in white wine, garlic and piment d'Espelette
9 Moules farcis à la Sètoise – mussels stuffed with sausage and cooked in a tomato and white wine sauce.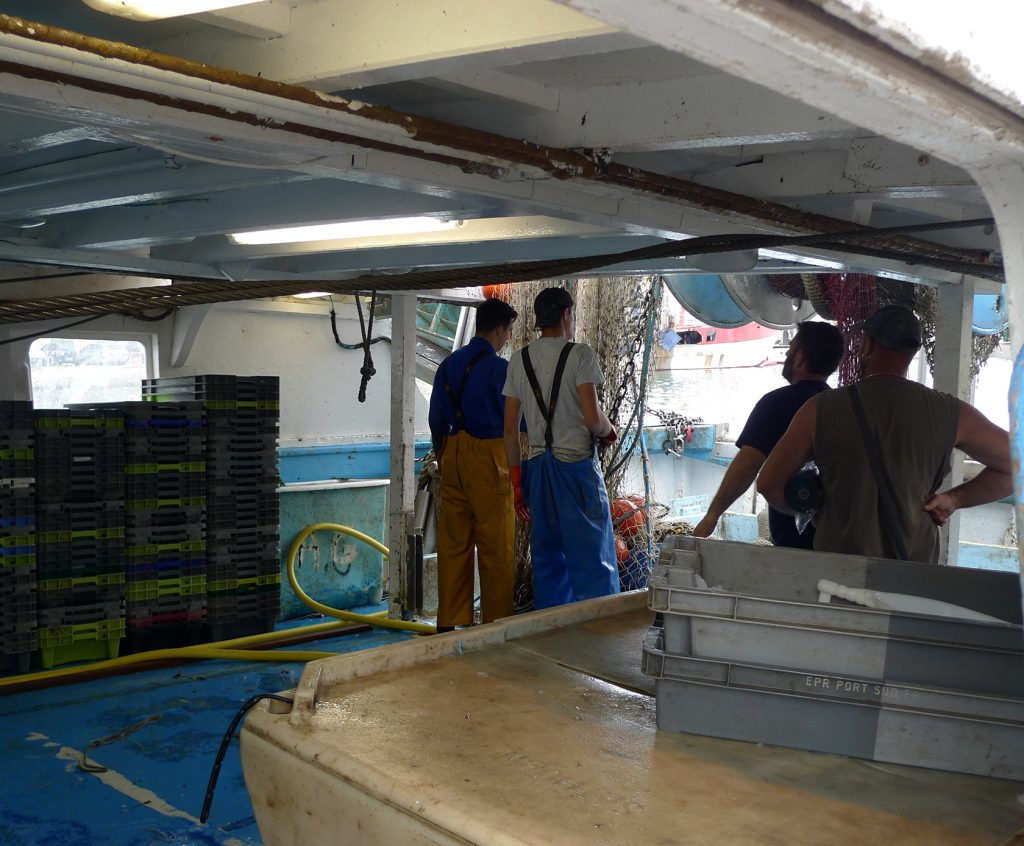 10 Eau-sel is an old-style recipe; it is relatively rare to find it on a menu. Turbot and sea robins are poached in salty broth and served along with boiled vegetables and aioli.
11 Zézettes de Sète are sweet biscuits made with flour, white wine and vanilla essence, and shaped like a cigar. In the late 1970s, Gaston Bentata began baking these cookies that reminded him of his North African roots.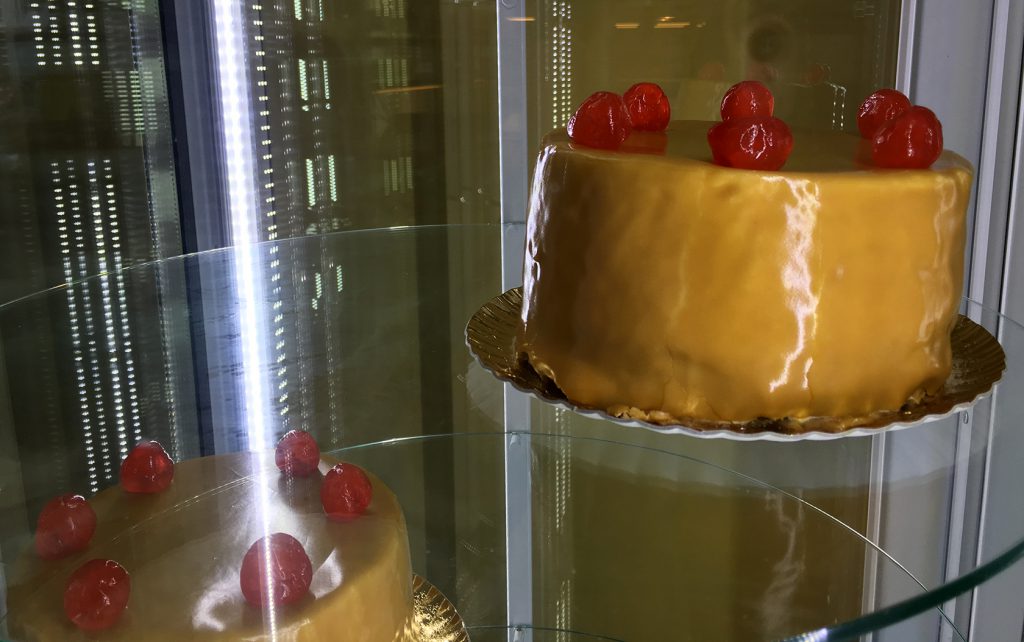 12 Frescati is a distinctive cake made with cream, fruit preserved in sugar (confit), kirsch and a sweet crust. This cake has been produced by Aprile family in since 1890.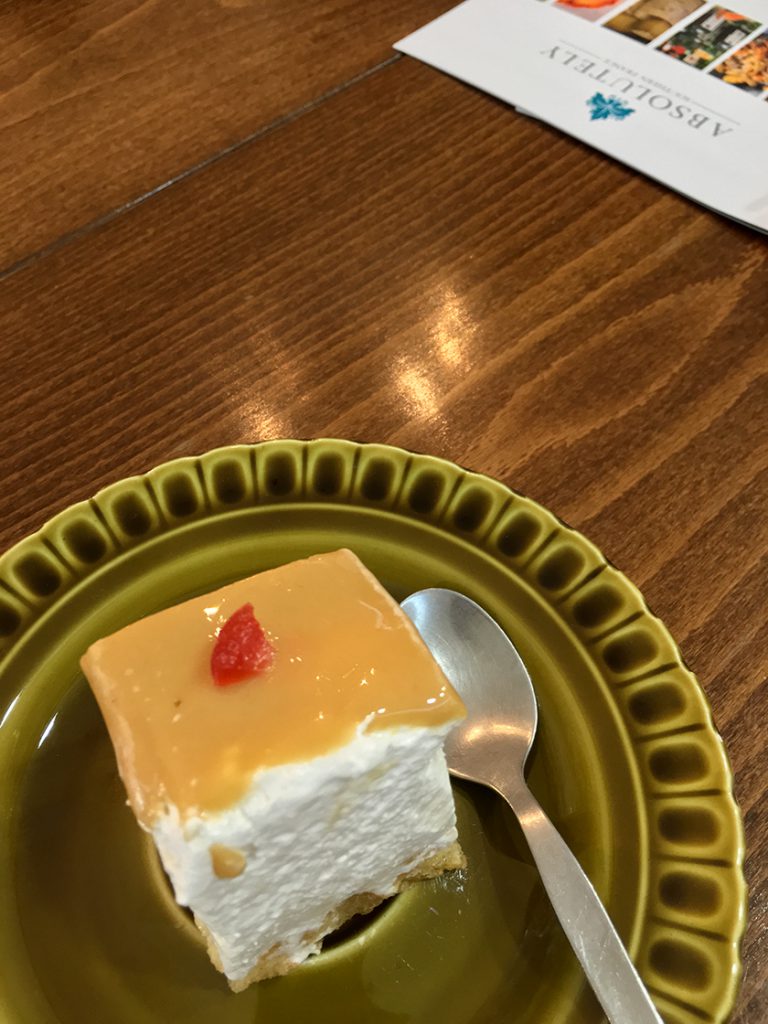 This list of 12 dishes à la Sètoise was inspired by a food and market tour by Absolutely Southern France. The expertly guided excursion lasts about 3 hours and includes food samples all along the route. Owner and guide Nancy McGee says she has never lost a client in this market. Impressive!
Visit Sete your inner foodie will thank you.
Food Travel Tags:
Cities to Visit, Culinary Holidays, Market Tours, Seafood, Sete