The New Orleans Jazz and Heritage Festival is held annually over two weekends (seven days) at the end of April and beginning of May. This event rivals Mardi Gras for its commercial impact on the city, an estimated $300million (2012).
Read more about the Five (5) essentials for New Orleans Jazz Fest here.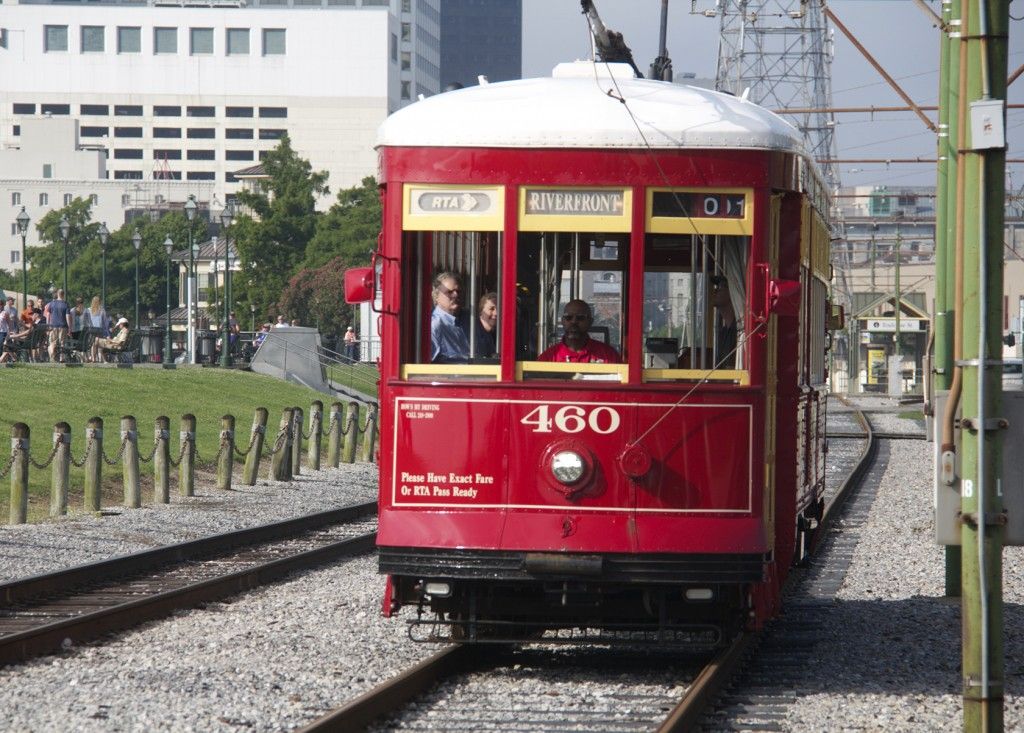 Undoubtedly fans are attracted to the Jazz Fest for the range of music genres from blues and bluegrass to rock, rap and zydeco (and much more) on 12 stages throughout the fairgrounds. However, as the guy checking tickets and his co-worker confirmed the other reason to get yourself to the "Fest" is to sample the alphabet of food options.
Warning!
This list (and photos) might make you hungry.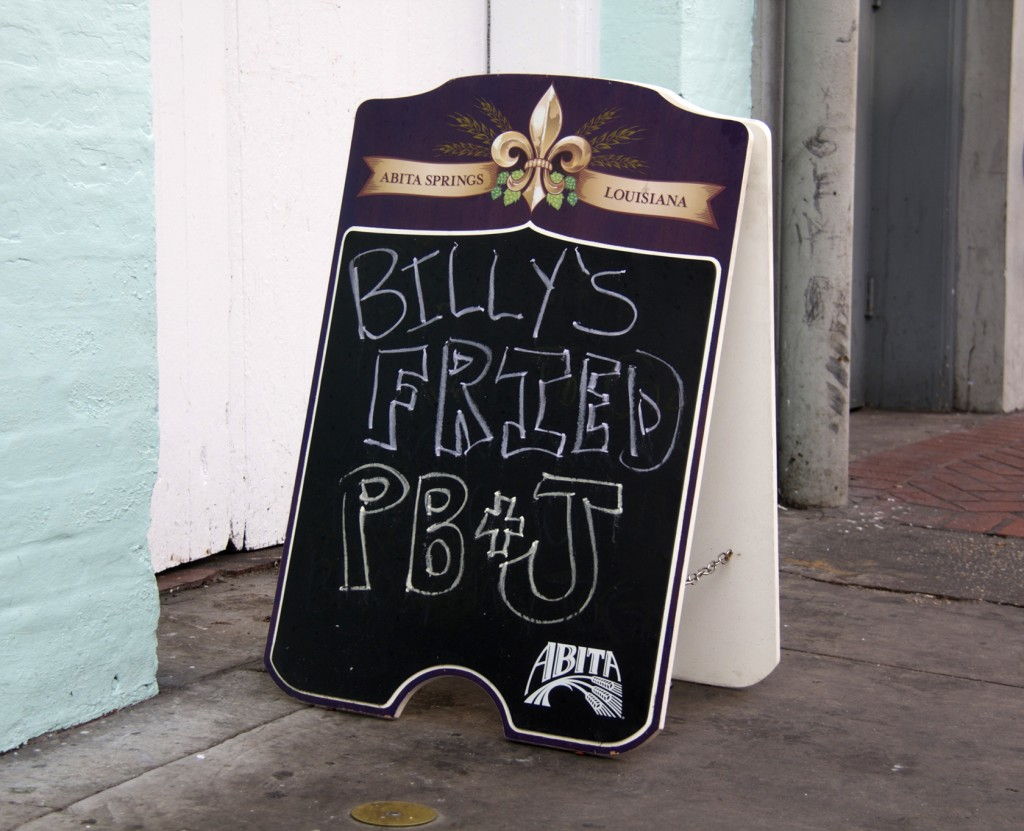 Alligator pie is a puff pastry filled with a creamy sauce; it is a little hard to distinguish the taste from chicken.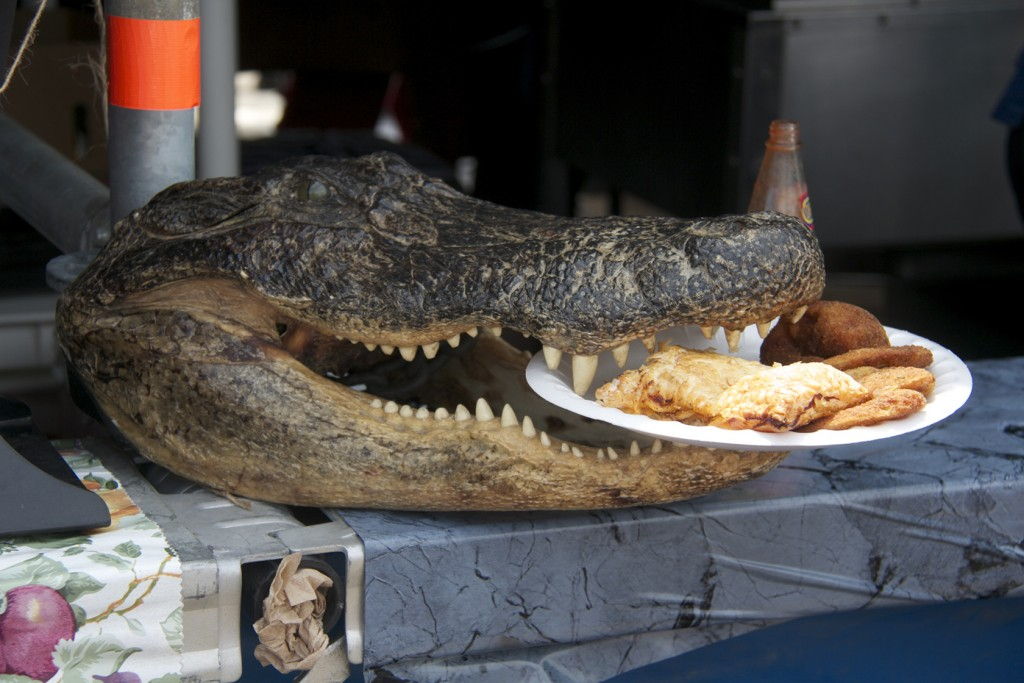 Beignets are French for donuts, or it seems anything deep-fried and best consumed warm before the dough gets too chewy.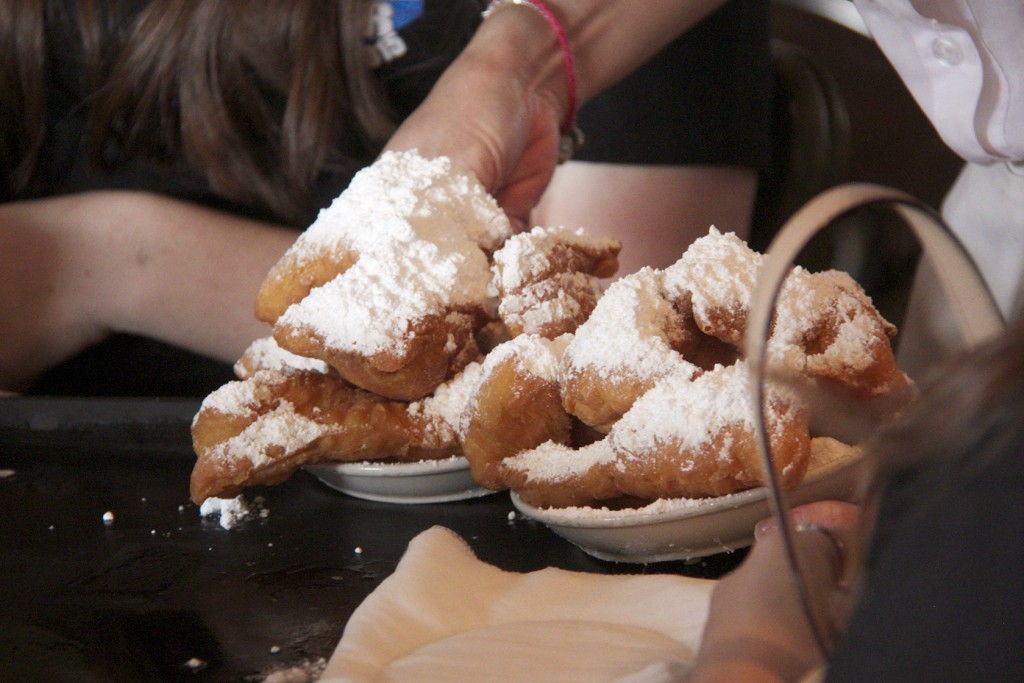 Crawfish are also called crayfish, the tiny fresh-water cousin of the lobster. Often crawfish are boiled and served as is, so be prepared to get messy as you navigate removing the tasty meat from these tiny crustaceans. There are several popular crawfish dishes including Crawfish Monica (a pasta dish).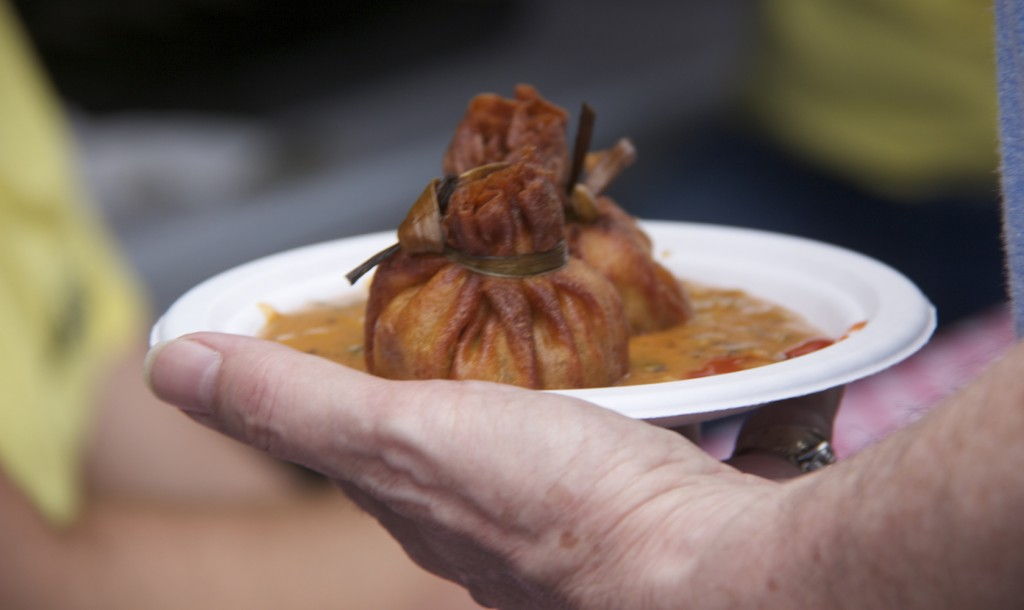 Deep fried and delicious.
Étouffée is a method of cooking, which mean smothered or suffocated. Typical dishes include seafood or shellfish simmered in a light roux and served over rice.
Filé lends an earthy flavour to Creole recipes. This herb is from dried, ground sassafras leaves.
Gumbo like a French bouillabaisse is more than soup, but not quite a stew. Gumbo is thickened with okra or filé, filled with seafood or chicken and sausage and served over rice.
Hurricanes are a sober reality in a city that was leveled by Katrina in 2005. Hurricanes are also a sweet rum-based cocktail in a town that likes a good party. You can read the history of this drink here.
Indulge! Creole and Cajun food is not necessarily what your dietitian might prescribe if you are watching your weight – don't tell him/her!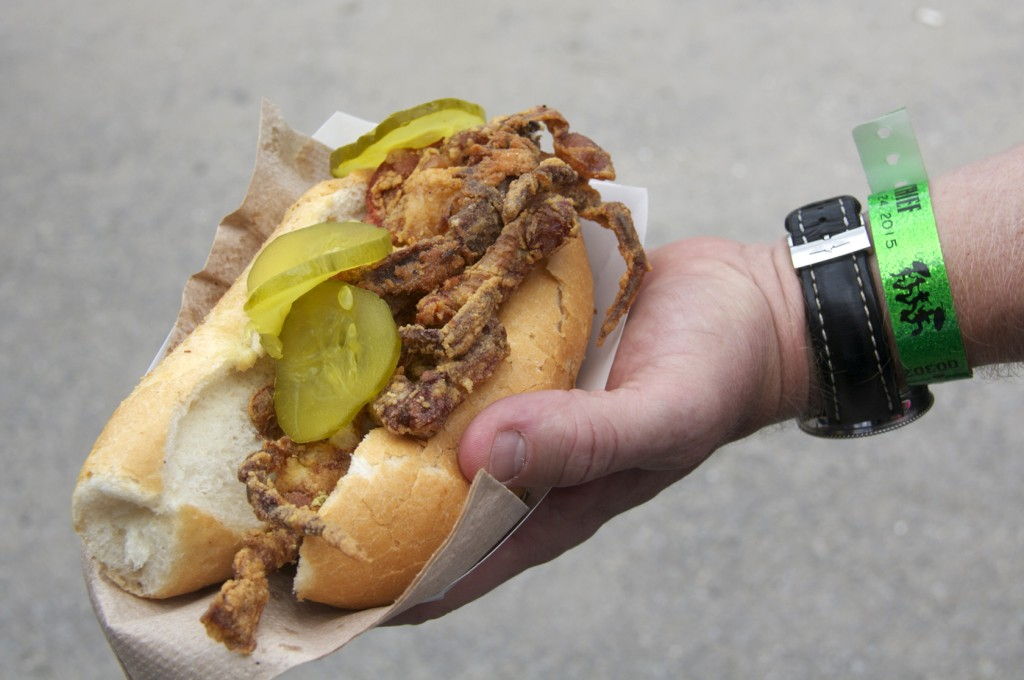 Jambalaya is a rice-based dish similar to Spanish paella. Creole style jambalaya typically includes chicken, Andouille sausage and seafood.
King's cake is not something you will find at Jazz Fest. This seasonal sweet with its soft-cinnamon-filled-dough arrives post-Christmas for the Epiphany (Jan 6th) topped with a glaze frosting and sugar sprinkles.
Lemonade is perfectly refreshing on a hot day.
Muffuletta is a round, white bread that might remind you of Italian focaccia, although it is crispier outside and soft inside. This may be the ultimate club sandwich; the bread is filled with substantial layers of an olive tapenade style spread, prepared meats (salami, ham and mortadella) and cheese (mozzarella and provolone).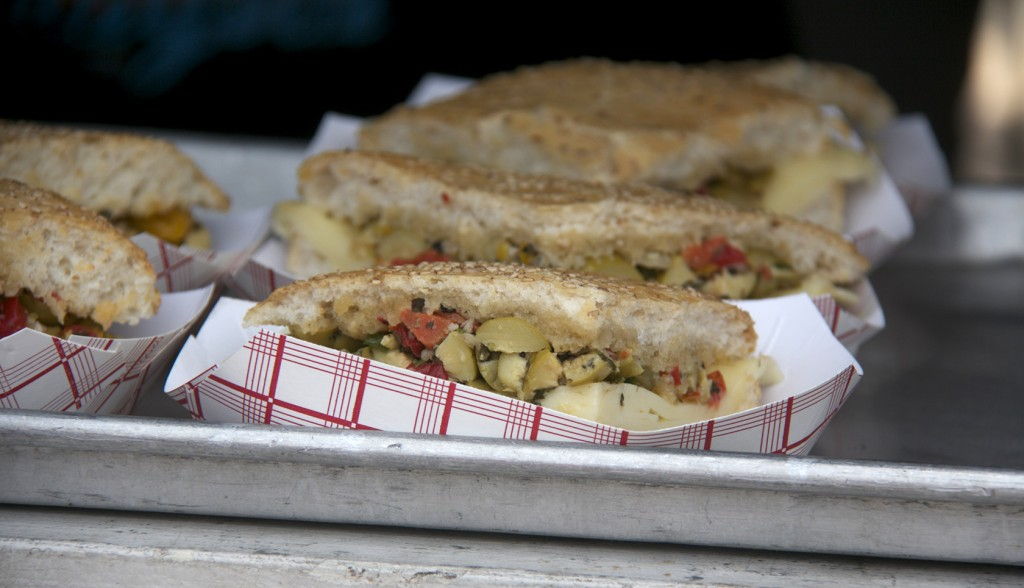 Nuts – Pecans and almonds are used to make pralines, the fudge-like treat prepared with nuts, cane sugar, butter and cream.
Oysters from the Gulf are fat, soft and tend to be mild in taste. Try a fried oyster po-boy.
Po'boys are a submarine-style sandwich with fillings crammed inside the crusty baguette-style bread.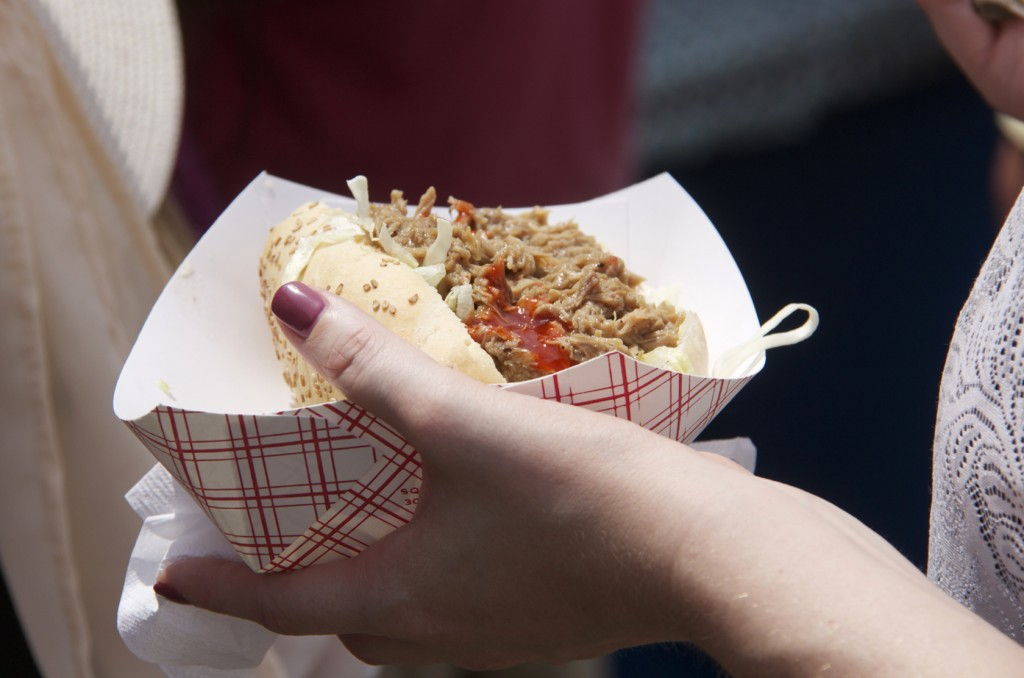 Quiche made with crawfish.
Rémoulade is a mayonnaise style condiment used on po-boys, sandwiches or used as a dressing for seafood.
Shrimp feature heavily in Louisiana cuisine. There are a few traditional dishes to sample such as shrimp stuffed bread, shrimp rémoulade and shrimp with grits.
Tasso is smoked pork.
Underneath its shell, a crab consumes extra calories to make it through the intense molting process. There is a short window of a couple hours after a crab has shed its old "skin", and the new one begins to solidify. It is during this time that fishermen gather the crabs remove them from water, to prevent the shells from hardening. Soft shell crabs are eaten battered and fried.
Vieux Carré cocktail is a classic drink made from rye (whiskey), Courvoisier, Benedictine and bitters.
With chefs like Paul Prudhomme and Emeril Lagasse at Commander's Palace (established 1890) this restaurant has maintained its top-quality reputation.
X – New Orleans has been at the historical crossroads of territorial disputes where the Americans officially succeeded Spanish (1763-1800) and French (1682-1763, 1800-03) colonists in 1803. The population growth in the city (and state) fueled by a demand for labour and other global pressures created a melting pot of cultures. This intersection of European settlers, Africans (both slaves and free), Creole (those born in the Americas), Cuban planters and groups fleeing crises (Haitians, Irish, Germans and Italians) has resulted in a unique melange of cuisines.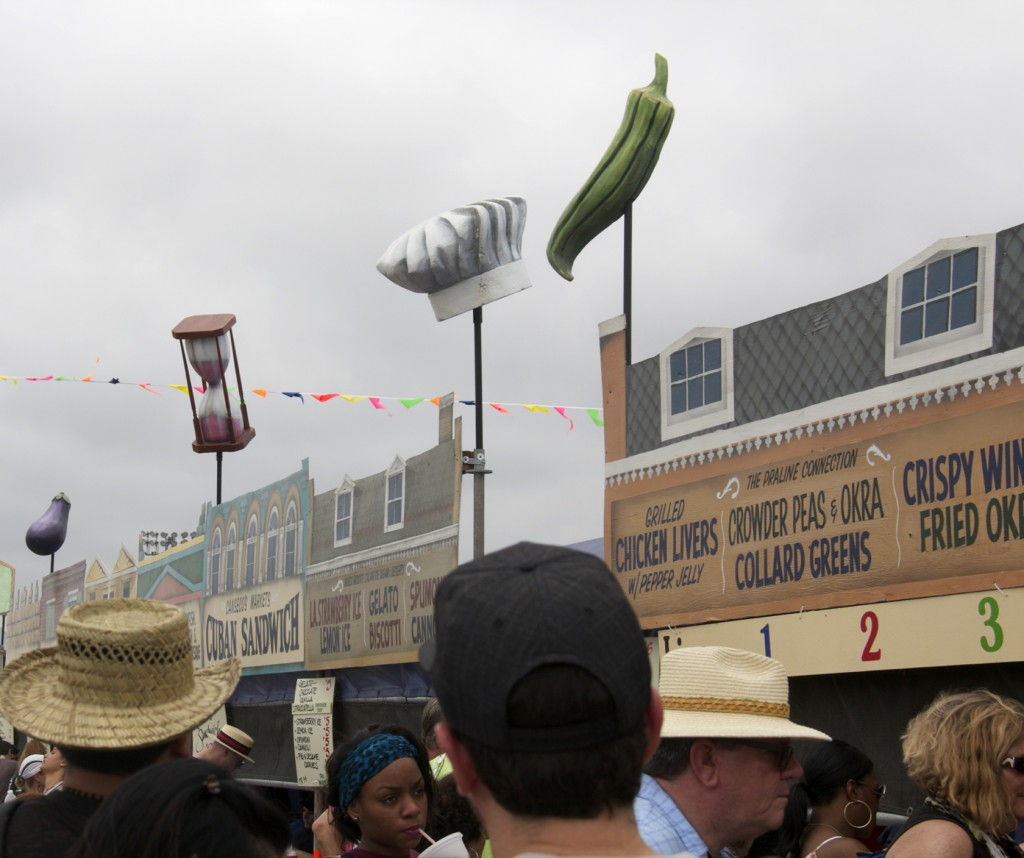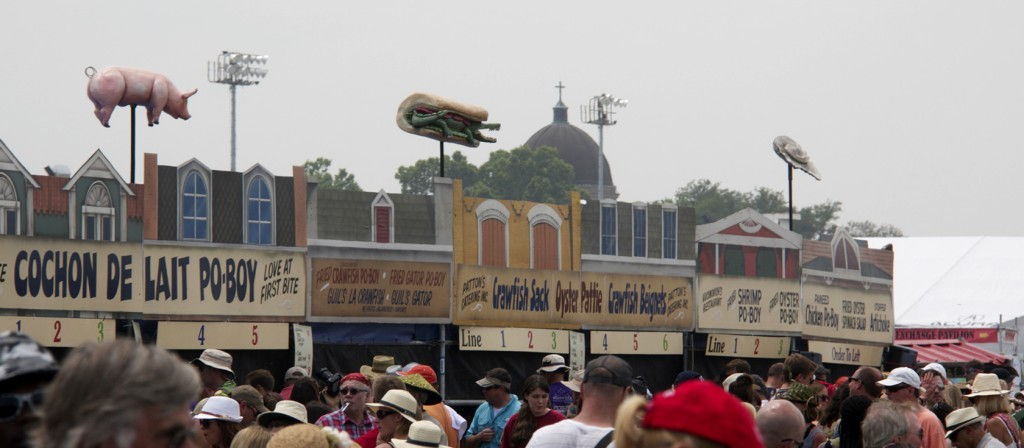 Yaka mein is a Chinese-Creole creation a beef noodle broth similar to a pho and flogged as a hangover cure called "Old Sober."
Z – Enjoy the Jazz and the food.
---
Before you visit New Orleans, consider downloading a smartphone app for self-guided walking tours (tried and tested by locals and travellers). Download the GPSmyCity App here.
Food Travel Tags:
Creole cooking, Jazz Fest, New Orleans, New Orleans food, Oysters, Seafood