One of Nutmeg's all-time favourite quotes is by the third United States President, Thomas Jefferson:
"In matters of style, swim with the current; in matters of principle, stand like a rock."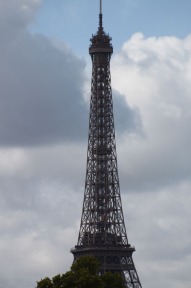 Needless to say, she was thrilled to read a book by Roy and Alma Moore entitled "Thomas Jefferson's Journey To The South of France". The book is available through Amazon, it is a well-researched chronicle of Jefferson's visit to the southern part of France in 1787. The book includes copies of his letters, recent pictures and some snippets of history. Jefferson was at the time the American minister to France; his journey however, was a personal one with few official obligations. He set out from Paris on February 28, 1787 and returned on June 10th, the same year.
This post is not a book review, but rather Ginger and Nutmeg's view of some of the places that the illustrious man visited 224 years before. A note to readers, this blog post, includes several embedded links (see bold text) to photo galleries and previous posts, click away and enjoy the Thomas Jefferson tourSetting out from Paris, he headed south to (Lyons) Lyon and likely spent little time in that city. Today, Lyon is France's second most populous city, after Paris. Located at the confluence of the Rhône and Soâne Rivers, Lyon is a city with a diverse industry base including banking, biotechnology, chemical, pharmaceutical and tourism.
Lyon has a formidable gastronomic reputation and a UNESCO World Heritage site in its old town (vieux ville). At the time, of Jefferson's visit, Lyon would not yet have experienced the French Revolution, the resistance movement during World War II, or the rise and fall of the silk industry; the passage of time has changed the city.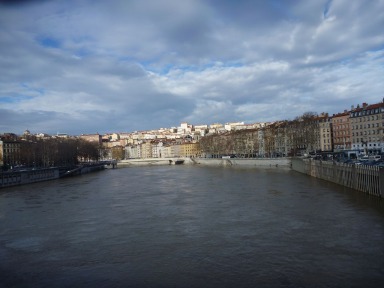 From Lyon, Jefferson headed to Orange, where he noted the beauty of the Arc de triomphe and the Théâtre Antique. Today, he might be less impressed with the Arc de triomphe, which is now located in the middle of a roundabout, on a busy roadway.
However, the ancient Roman theatre has been fully restored and is the home of the annual summer opera series, Chorégies d'Orange. In Jefferson's time, the theatre renovations would not have started, and it would have been in poor condition. Declared a UNESCO World Heritage Site in 1981, the theatre is magnificent.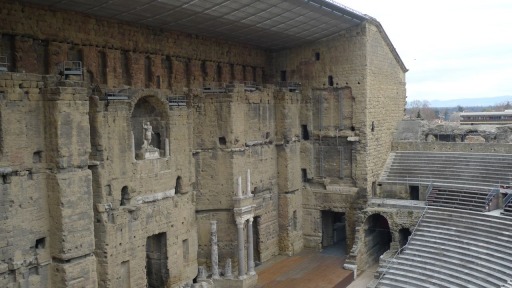 Thomas Jefferson was fascinated by the "sublime antiquity" of the Pont du Gard, and the Roman remains at both Nimes and Arles.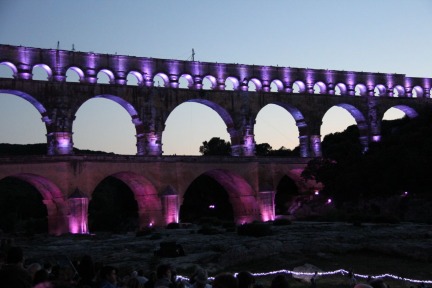 Today, many of the monuments have been extensively restored and are open to the public for visits and live entertainment. The beautiful amphitheatre in Arles is pictured below.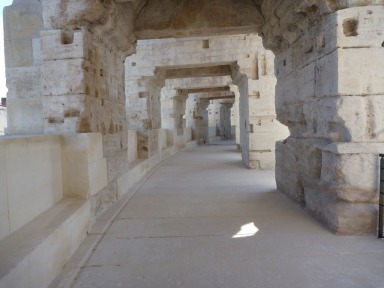 Do you want more on Thomas Jefferson's voyage?
Let Nutmeg know.
Food Travel Tags:
Books, Provence Travel, Thomas Jefferson in France, Travel Book Reviews, Travel in France